President Paul Kagame has told the Rwandan youth to desist from taking drugs, which does not bring them any good, but only destroys their life.
On Sunday, the president hosted thousands of the Young Professionals in Meet The President, an interactive session with the youth.
It was a hot interactive session at the fully packed Intare Conference Arena with youth from different backgrounds sharing with the president their worries, expectations and some breakthroughs to development.
The president, who gave the youth about three hours in interaction, focused his conversation on three main areas including; health, education and employment.
However, the President's main concern was that the youth are not taking care of their lives, rather they are investing in drugs.
"The trends that I hear about, the things I see, suggest that the young generation is not investing in their own good health," Kagame said.
"Think of how you cannot cut your life short through drugs."
"Drugs, drugs, young people. There is no such thing as investment in yourself. Absolutely nothing. You are just destroying your life."
The president said, not only the youth should avoid drugs themselves, but also should prevent their colleagues from taking them.
"Would you wish to see a member of your family, your friends destroying their lives with drugs?"
He asked them to never give a chance to their friends.
"You should tell them excuse me, it's not the fact that it's bad, it is also killing you," Kagame said asking the youth to take it as a homework.
The president said, the youth should not wait for the police to come and arrest them for abusing drugs.
"It starts with you, police yourself, police your friends," he said.
On top of abusing drugs, the president said the youth are also heavily taking alcohol.
"These days there is an excuse that a bit of alcohol is healthy, but it is also difficult to know how much is a bit. Even drunkards will tell you they have actually taken no alcohol."
The president told the youth that they should graduate from complaining about failure, instead, they should transcend it.
"As we meet failures, wherever we go, there are also opportunities wherever we go. So, there is an opportunity, but the chance of failing is also too high," he said.
"Failure, is always coming for you. You have to keep finding a way to dodge it. Failure follows you, but you should be the one chasing opportunity. You have the task to never get tired."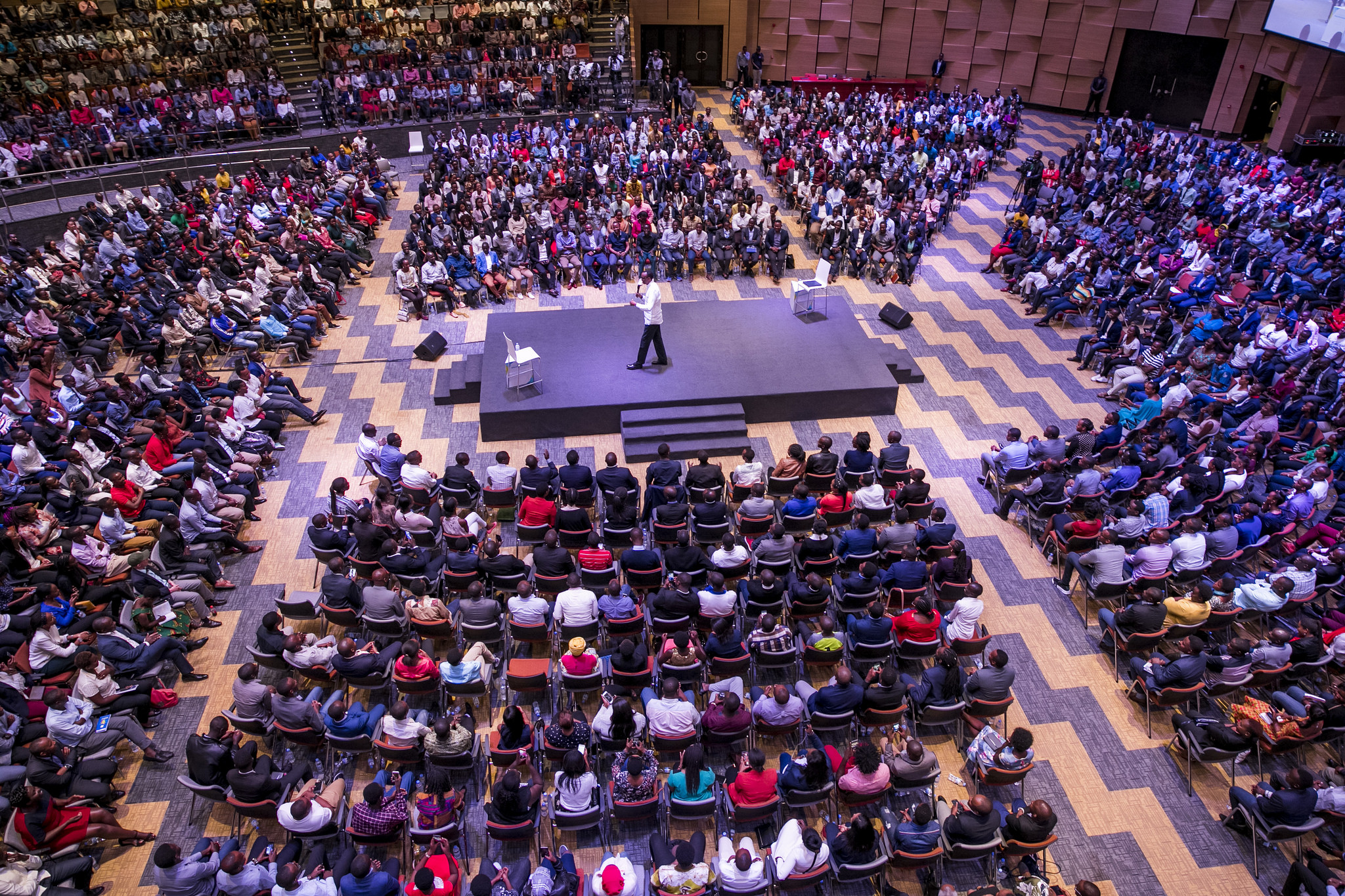 Several challenges were shared with the president and ideas on how they can be overcome.
The president listened to more than 200 youth either asking a question, giving him compliments, or proposing a solution on a particular problem.
Some were such open to tell the president that there is some corruption in hiring in public or private service.
Others exposed weaknesses of the youth in language proficiency while others raised several issues to do with investment.
The president provided responses to the challenges or tasked people in charge to follow up.
For example, in the ministry of infrastructure, it was found that the Gatuna one stop border post construction has stalled for the last 4 years.
"Are you constructing a nuclear plant?" the President asked a director from Mininfra who was in the room.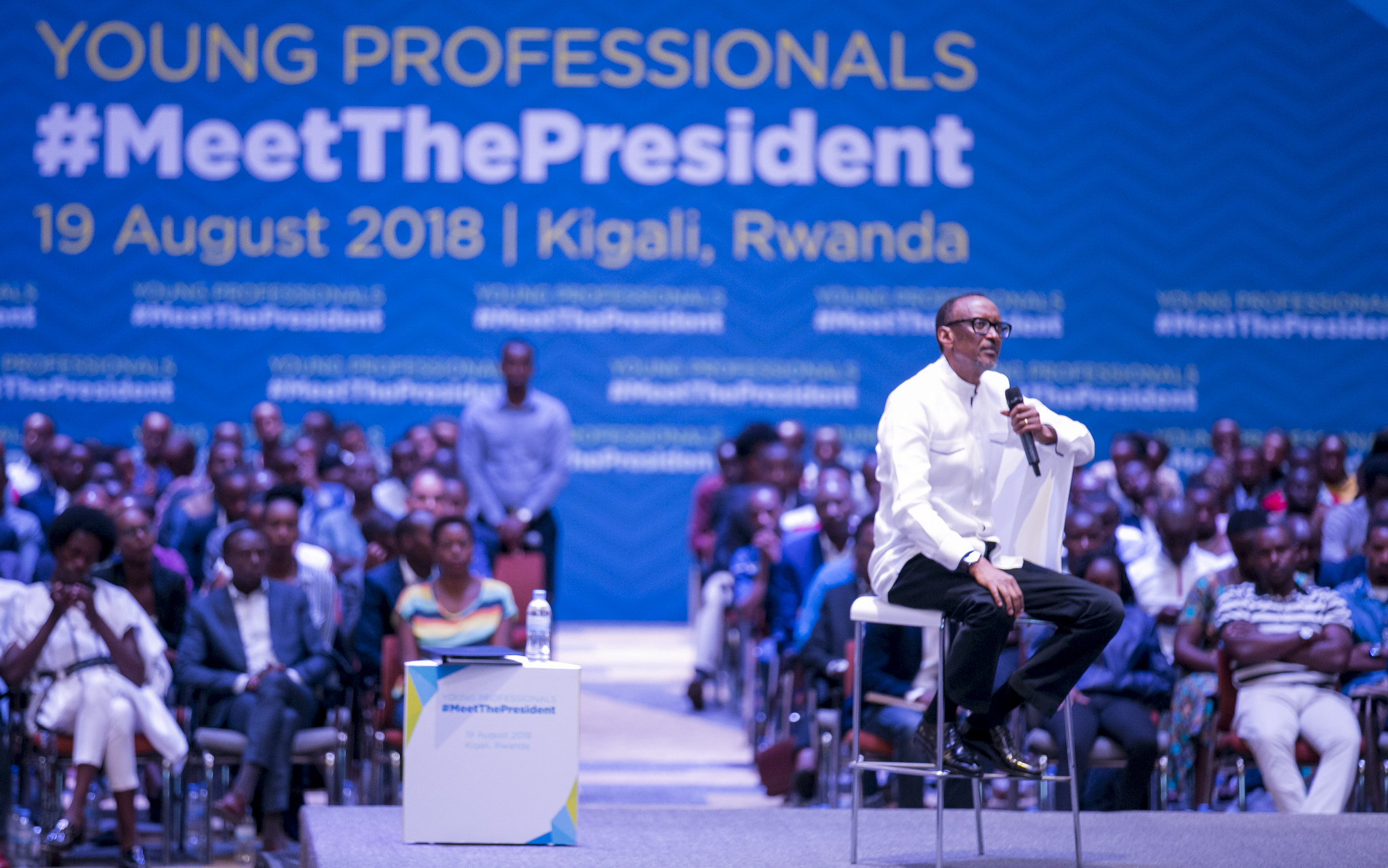 Also, the president directed people in charge to subsidize the lotion for albinos, after their country representative said that, they are expensive due to high demand from other people.