While some go for refreshment and entertainment, others are flocking the ongoing Rwanda International Trade Fair (RITF) to improve their health conditions.
Case in point is a Malaysian exhibitor who has proposed an alternative to the human being in a massage room.
His products include a shoulder massage machine, an electric massager that produces vibration to restore the body fitness.
The electronic machine is of two use; one can be wrapped around the shoulder or the neck while another one can be applied to the joints.
"The machine does not cheat like human beings do; you can trust it when it comes to restoring your body's fitness condition," Teoh Kean Lai, the Malaysian exhibitor who brought the machine said.
He believes, users have capability to use both machines to their convenience.
"Healthy wise, the machine beats other physical exercises," Lai said.
A part from this machine for massage, Lai has also something different to suggest; a slimming electronic belt machine.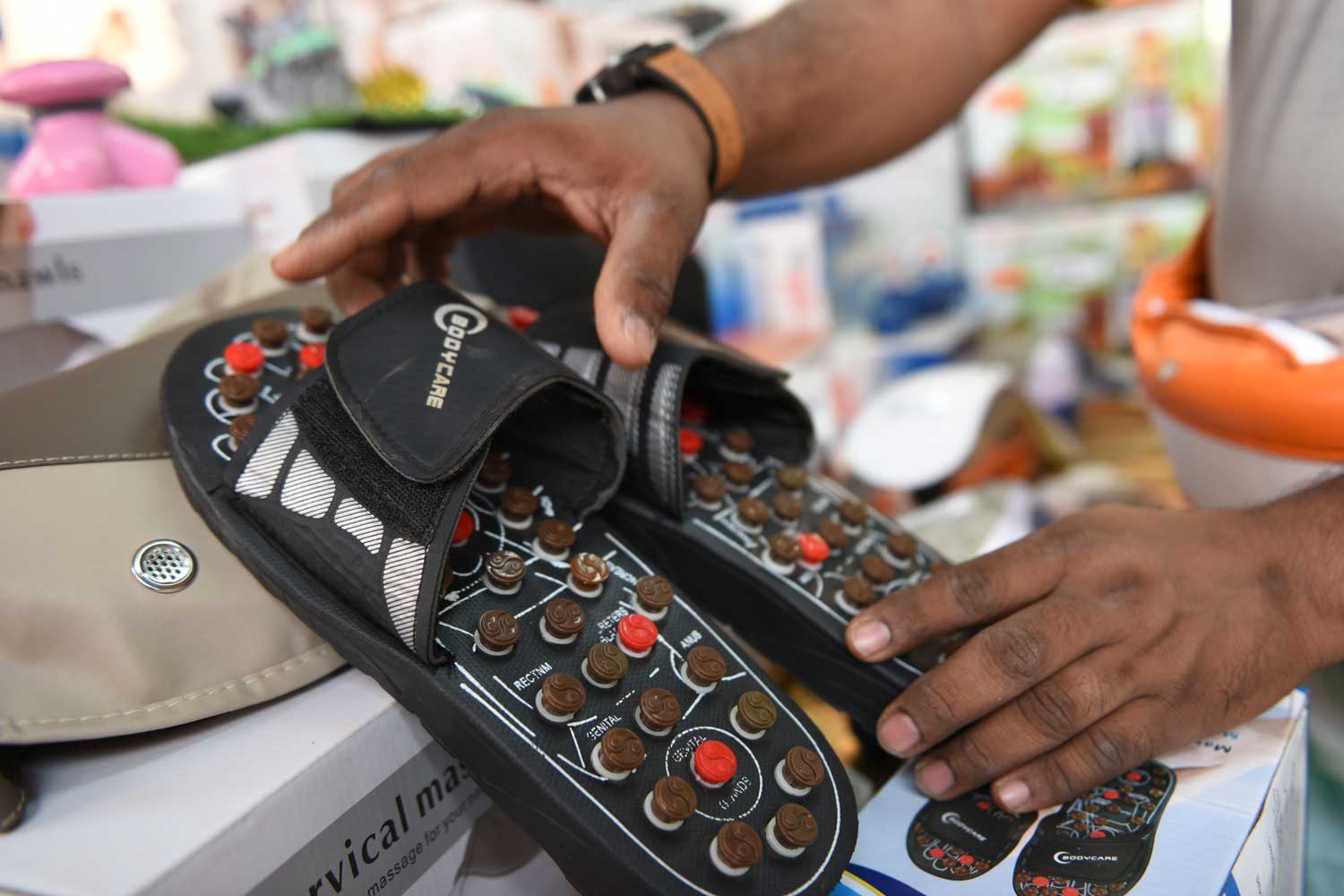 The machine uses not just vibration, but also gentle heat to melt away the fat when wrapped around the stomach.
Speaking to KT Press Lai recommended the users to drink a glass of water after use since the body will have dropped a sweat, and would need water for maximum blood circulation benefits.
However, the belt is forbidden for pregnant and convalescents of surgery.
"The gentle heating and powerful vibration of the slimming belt makes your muscles work and it squeezes the part of the body where it is applied; thus, slimming follows," Lai said.
With proper diet, slimming belt machine users can lose 1-2kgs in the period of 1months, according to Lai.
Meanwhile, other health entrepreneurs have different proposals.
People with breathing difficulties caused by asthma and flu will use eucalyptus oil Inhaler produced by Ikirezi, a Rwandan company.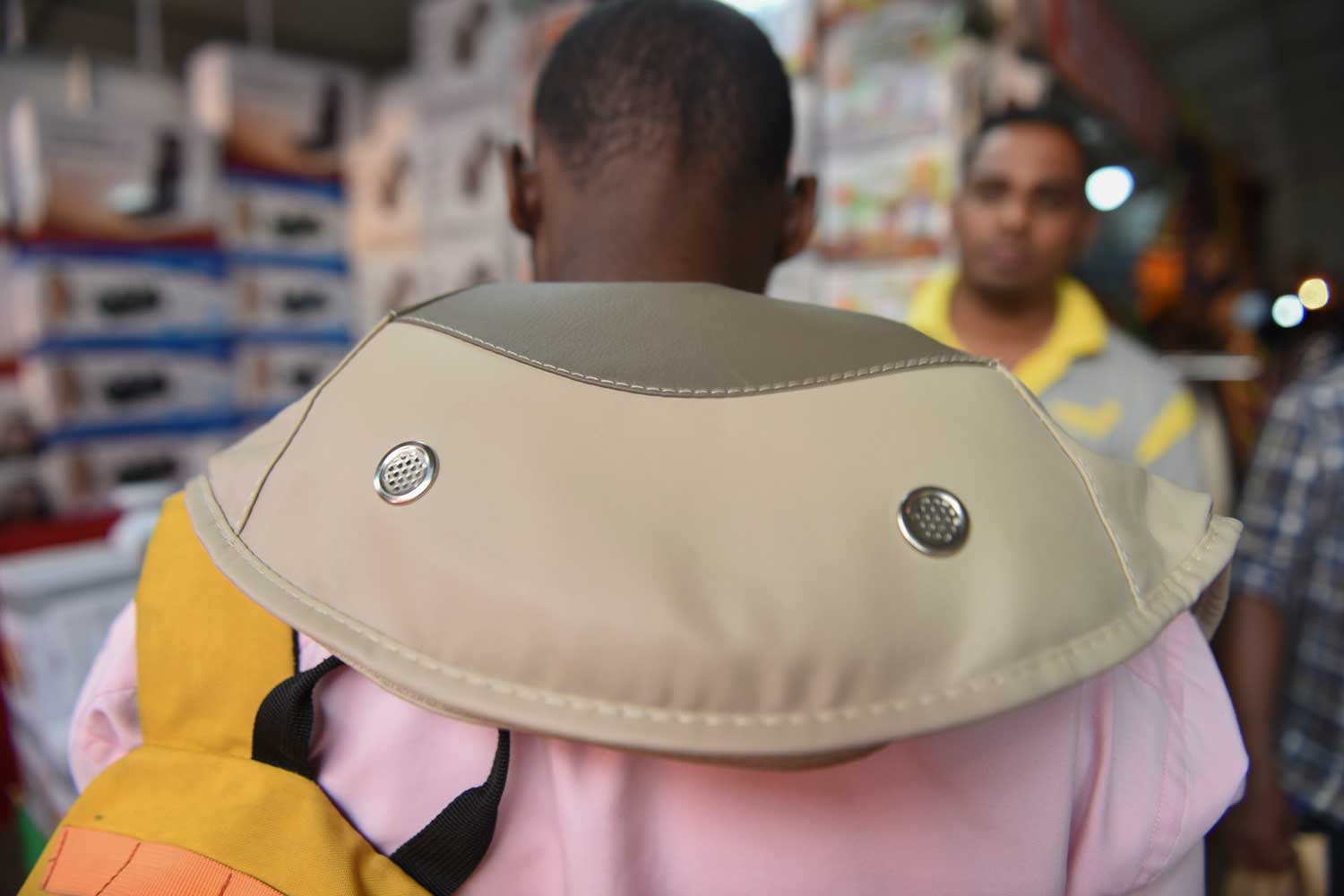 Essential eucalyptus oil has a good but powerful aroma, according to Robert Hakikizimana from Ikirezi Company. This gives a quick smooth breathing to patients.
To inhale this medicine, one does not need to carry a container. According to Hakizimana 1-2 drops of Eucalyptus oil is put on a clean cloth and he/she would inhale it naturally.
The complexity of the breathing reduces instantly until the sickness heals completely.
Another procedure of using the medicine is inhaling 3-5 drops of Eucalyptus oil in one cup of water.
At the 3 week exhibition taking place at Gikondo expo ground between July 26 and August 15, about 500 exhibitors from 23 countries across the world are proposing their best to the Rwandan consumers.