Chinese Ambassador to Rwanda Henry Rao Hongwei has said that his country appreciates President Kagame's hand in leading Africa's development since taking the chair of African Union.
"China appreciates President Kagame's contribution to the solidarity and development of Africa since he assumed the AU rotating chairmanship. China and Rwanda will further enhance collaboration in regional and international arena and uphold the legitimate rights and interests of developing countries," he said.
Ambassador Hongwei made the remarks on Wednesday, September 19, during China's celebrations to mark 69 years since the founding of The People's Republic of China – an era that has resulted into the country becoming the 2nd largest global economy today.
At the celebrations held at the Chinese Embassy in the capital Kigali, Ambassador Hongwei said that his country wants to share its development expertise with Rwanda and ensure the two countries walk hand in hand in the global arena.
"By adhering to the principles of sincerity, practical results, affinity and good faith, and upholding the values of friendship, justice and shared interests, China will work with Rwanda and carry out more exchanges on governance and guidelines of development," he said.
China has been Rwanda's key development partner in multiple areas. In Rwanda, Chinese companies are involved in several bankable projects especially in the construction of buildings and road network.
Speaking to guests at the function, Ambassador Hongwei reiterated more strategies to strengthen his country's presence in Rwanda, but based on a win-win ground.
"China and Rwanda will further match the development strategies and seek to harvest more fruits across multiple areas, including the Belt and Road Initiative, public health, human resources training, E-commerce, mining, law enforcement cooperation and etc," he said.
Rwanda's Finance and Economic Planning Minister Dr. Uziel Ndagijimana who was the chief guest at the function paid tribute to China's interest in working with Rwanda through its development journey.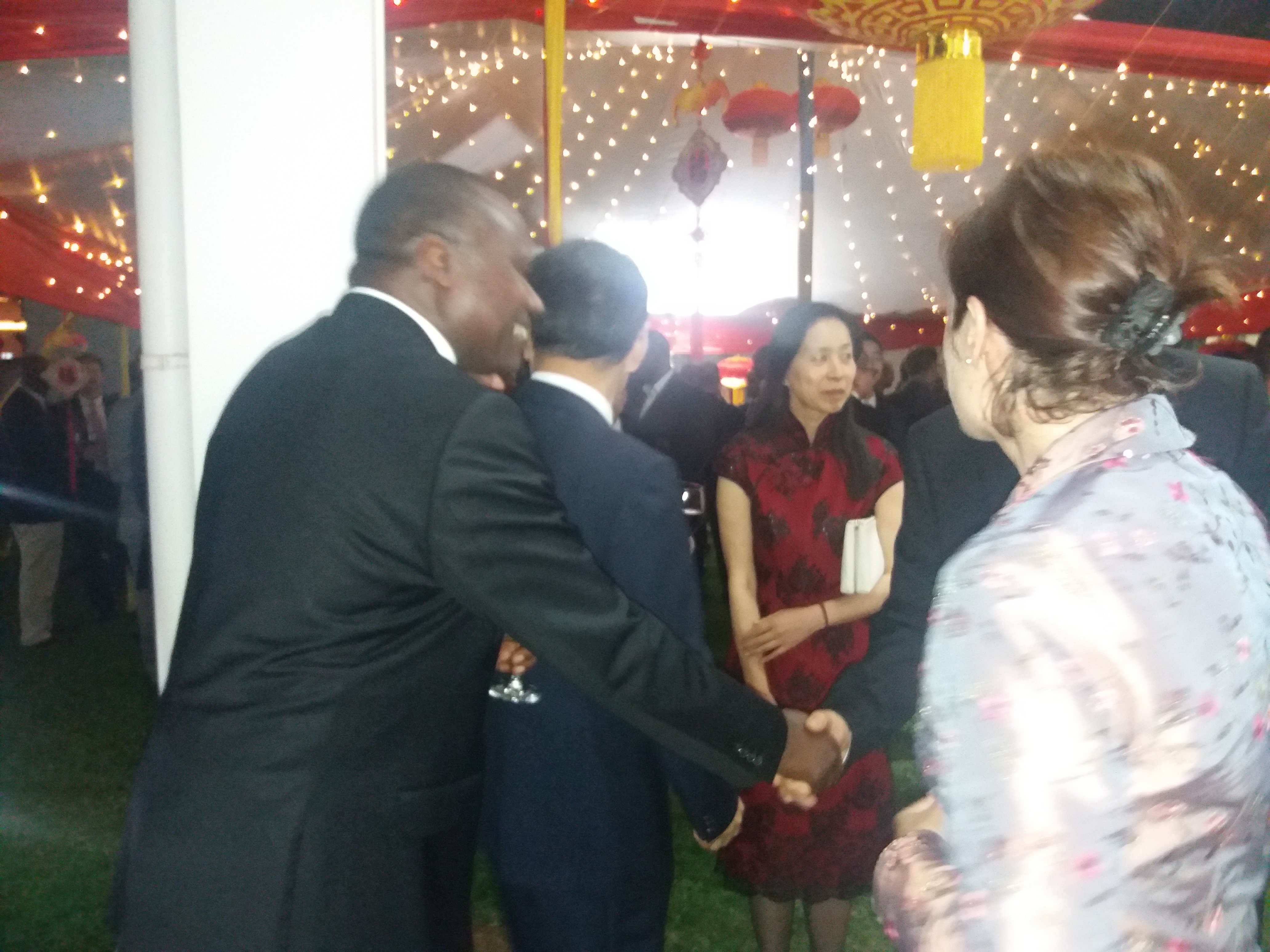 For the past two months, Ambassador Hongwei told guests, Rwanda's President Paul Kagame and China's President Xi Jinping have been solidly strengthening relations between the two countries.
"Early this month, I was honored to accompany H. E. President Kagame to attend the Beijing Summit of the Forum on China-Africa Cooperation (FOCAC). The summit was so successful and it would be of significant for future cooperation between China and Africa. Besides the programs of the Summit, President Kagame also held bilateral meeting with President Xi Jinping; and together with First Lady Jeannette Kagame, were hosted by President Xi Jinping and his wife Peng Liyuan. It's another fruitful, meaningful and intimate interaction between our two heads of state during the past two months," he said.
According to Ambassador Hongwei, President Kagame described the Beijing Summit as timely since there is need for cooperation between China and Africa more than ever.
In President Kagame's words, recounted the Ambassador, "both the Summit Declaration and the Beijing Action Plan capture the key issues and provide a roadmap for next steps. Rwanda supports the adoption of these texts and strongly endorses the vision of a community with a shared future."