President Paul Kagame who co-chairs the United Nations Broadband Commission called for collaboration among stakeholders in fostering global connectivity.
Kagame who on Sunday, September 23, co-chaired the Braodband Commission along side Mexican billionaire Carlos Slim, International Telecommunications Union Secretary General Houlin Zhao and UNESCO Director General Audrey Azoulay in New York – USA, said the commission has set aside a target to ensure half the world's population has access to internet.
"We are preparing to mark a new milestone where half of the world's people are accessing the internet. While this growth is not spread evenly across the world's regions it is nonetheless an encouraging development," he said.
He, however, said that for the world's population to attain digital inclusion, "The best way to handle this is through close collaboration among the key stakeholders from government, the private sector and the research community."
Established in May 2010 with the aim of boosting the importance of broadband on the international policy agenda and expanding broadband access in every country, the Commission was re-launched in 2015 as the Broadband Commission for Sustainable Development following the adoption of UN's Sustainable Development Goals.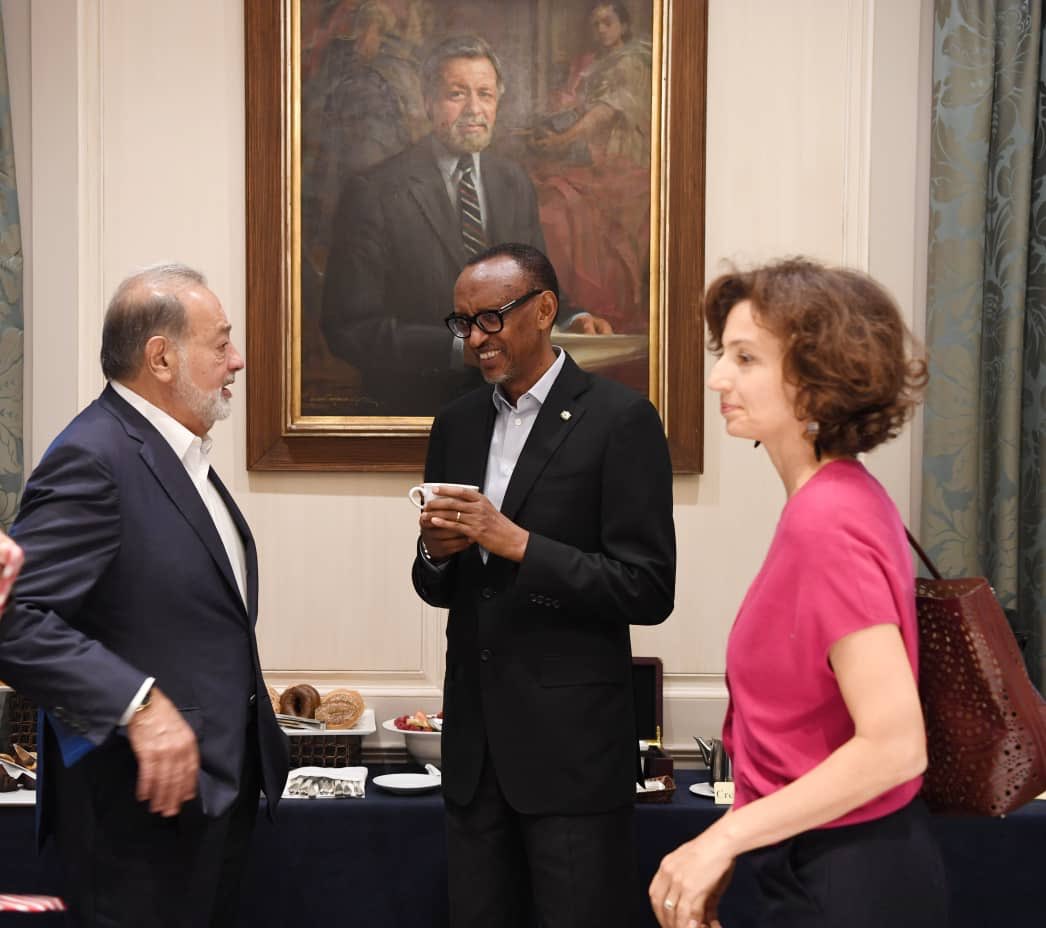 According to President Kagame, "With more people online we need to think through how everyone can access the digital content safely and fairly."
But to take full advantage of the latest technological innovations, Kagame added, "we have to adapt rapidly including more innovative approaches to policy and regulation."
Back home, Rwanda has rolled out more than 3,000 kilometers of fiber optic cable across the country – targeting all Rwandans to be able to access faster and reliable internet services for easy and quick business transactions, and other services that require internet.
According to Communications department in the Office of the President Kagame, alongside other African Heads of State and Government, will later today attend a reception hosted by the National Basketball Association (NBA).
The event aims to highlight the potential of sports, particularly basketball, to empower lives and drive economic development across Africa.