President Paul Kagame has asked Africa to reposition itself and maximise the opportunities China is bringing to the continent.
China's approach in Africa is mutually beneficial, Kagame who is the chairperson of the African Union said at the Opening Ceremony of the Forum on China-Africa Cooperation.
The Forum, which officially opened at the Great Hall of Fame in Beijing, is attended by 54 African Heads of State and Government, Chinese President Xi Jinping and other delegates.
The forum which started in 2000 seeks to renew China's cooperation with Africa.
Addressing the forum, Kagame said that China's actions have demonstrated that a stronger Africa is seen as an opportunity to invest in rather than as a problem or a threat.
"Today the Forum has grown into a powerful engine of cooperation fully aligned with Africa's Agenda 2063 and Sustainable Development Goals (DGoals)," he said.
While the west believes in spreading democracy on the African continent, China's approach has been different.
The Asian nation, with 1.4 billion population, has put more emphasis on a win-win cooperation with Africa's 1.2 billion people market.
Chinese companies are seen in almost every African city constructing roads, bridges and other infrastructure.
On top of that, China sends billions of dollars to Africa in form of government assistance and investments, to mention but a few.
For instance, Chinese President Xi Jinping announced at the forum that his country will extend a total of $60 billion of financing to Africa, which will be provided in form of government assistance as well as investment and financing by financial institutions and companies.
"China stands ready to strengthen comprehensive cooperation with the African countries to build a road of high-quality development that is suited to national conditions, inclusive and beneficial to all," President Xi Jinping said at the opening of the of the forum.
According to President Kagame, "China's engagement in Africa has been deeply transformational both internally and with respect to Africa's global position," he said.
"That is why we now want to reinforce and scale up the Forum in order to maximise the benefits."
Kagame, who leads the African Union reform team, said that the expanded cooperation framework presented by President Xi "fully reflects our common understanding of the future of our community."
For Kagame, "The relationship between Africa and China is based on equality, mutual respect and a commitment to a shared well-being. This was our starting point 18 years ago when the Forum on China-Africa Cooperation was established."
The President added that working together to assess implementation will further enhance the quality of this process.
"Applying those insights will take the Forum from strength to strength in this cycle and in subsequent ones."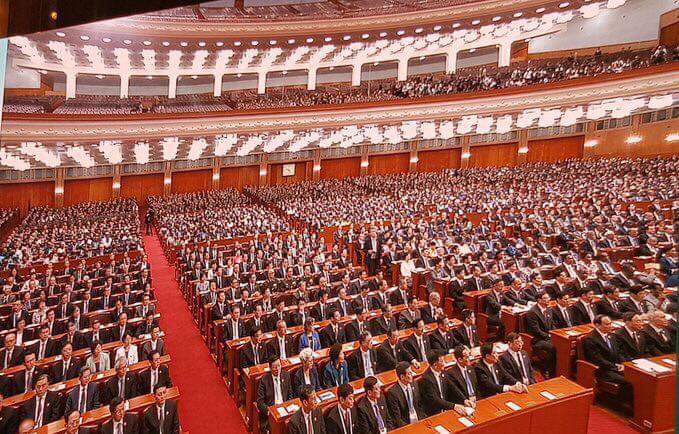 Africa Needs to Wake Up
While China is increasingly scaling up cooperation with Africa, Kagame believes the continent is still moving at a slow pace in terms of owning this cooperation.
"It is time for Africa to step up as well. We must increase our sense of ownership of joint programmes, improve project management and increase participation by African private sector," he said.
By doing so, Kagame added, "We will intensify work on industry, infrastructure and trade. We will also open up new pathways of collaboration on environmental protection, healthcare, people-to-people exchange and peace and security."
"It is upon us to articulate our continent's priorities clearly and consistently with a focus on connectivity to global markets," he added.
Kagame told fellow African leaders that the continent urgently need to improve its performance in order to get on the same pathway with China.
"We should always strive to improve our performance. Tackling important matters in a spirit of friendship can only enhance the sustainability and impact of our efforts while enabling us to relate to other parties. This responsibility concerns all of us equally," he said.
To attain this, however, Kagame said that building the capacity of African institutions to transact and  monitor more effectively is what will make the biggest difference.