Canada has sent a signal that Rwanda's Foreign Affairs Minister Louise Mushikiwabo could win the post of the Secretary General of the International Organisation of the French Speaking Nations (IOF).
Ahead of Thursday and Friday (11-12 October) elections in Yerevan – Armenia's capital, Canada issued a statement saying it "will join the consensus view" – which signals a pull of its suporting arm to the incumbent and Canadian Michaëlle Jean.
"We have tremendous respect for madam Jean's track record as Secretary General of la Francophonie, particularly as it relates to education, and empowerment of women and girls.
With respect to the choice of the next Secretary General, Canada will join the consensus view as the organisation's custom," a statement issued by Canada's federal minister responsible for la Francophonie Melanie Joly says.
Canada's joining of the consensus view is a huge boost for Minister Mushikiwabo who has already won support of French President Emmanuel Macron and was overwhelmingly ensorsed by the African Union's member States.
On the other hand, Quebec's Premier-designate François Legault had earlier stated that his new leadership will not support Mrs Jean for her re-election as the head of the OIF – vowing to join the African consensus he said "is full of potential.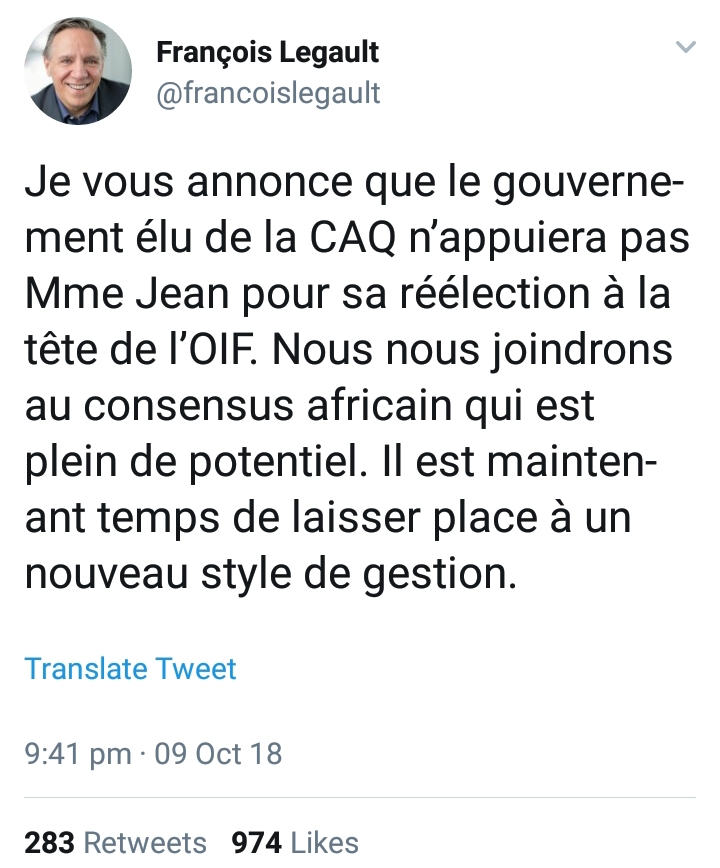 On June 30, 2018, Mushikiwabo was endorsed by the Executive Council of the African Union for the candidacy of the post of Secretary General of la Francophonie.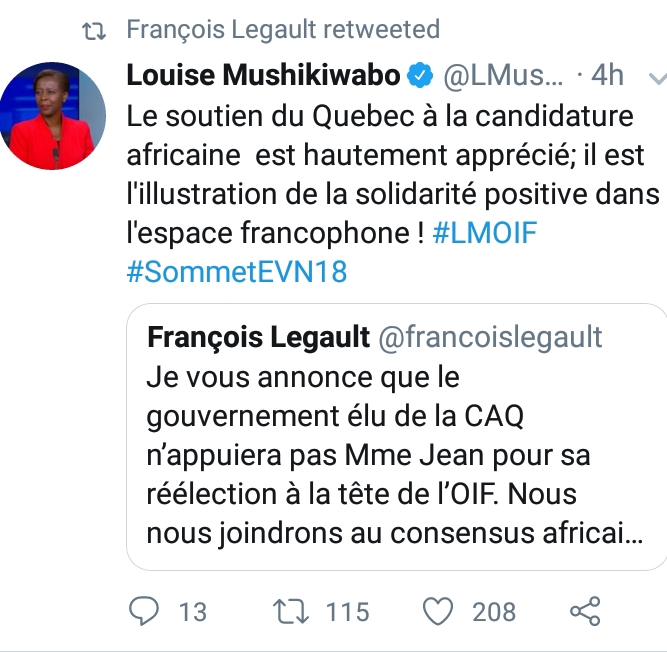 The OIF is composed of 84 member states and governments (58 members and 26 observers), with a population of over 900 million people, including 274 million French speakers.
If elected, Mushikiwabo will become the first African ever to lead the Paris-based OIF.
Meanwhile, KT Press has deployed a team of reporters in Armenia's capital Yerevan to feed readers with live updates as events proceed.