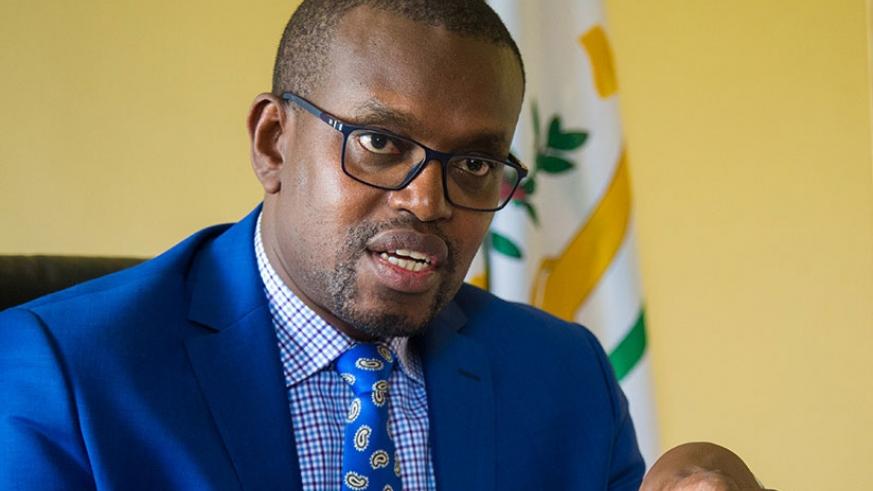 Prosecutor General Jean Bosco Mutangana
Rwanda has dropped genocide charges against 13 Rwandan exiles, the National Public Prosecution Authority (NPPA) has announced.
The list include the 79 year old Maurice Ntahobari, former speaker of Parliement, Minister of Tertiary Education and Rector of University of Rwanda during the 1994 Genocide against Tutsi and husband of ex-minister Pauline Nyiramasuhuko, only woman convicted of rape as a war crime.
Nyiramasuhuko, together with her son Shalom Ntahobari are serving 47 year sentence for genocide charges. They lost the case in appeal in 2015.
Meanwhile, another relative in this family – Beatrice Munyenyezi, the spouse to Shalom Ntahobari is also serving 10 year jail sentence in United States over immigration fraud.
She is also suspected of having participated in the Genocide.
Though Maurice Ntahobari was at home at the time the family members committed the Genocide, his charges were dropped on October 18, 2018.
Ntahobari Maurice exiled in Belgium in the wake of the Genocide against Tutsi.
Other people on the list include Major Murangira Juvénal, a senior officer in the ex-Rwanda Defence Force.
A number of soldiers in this force were incriminated over participation in the genocide which cost the country over 1 million Tutsi in 3 consecutive months.
Murangira lives in Norway.
The largest number of people whose charges were dropped is Belgium with six people, followed by the US with 2 people.
Other countries with one member respectively are Canada, France, Norway, Italy, Denmark, France and Cameroun.
Reasons of dropping the cases were not explained in a letter that was signed by Prosecutor General Jean Bosco Mutangana on October 2018.
However, the letter quotes 44 of the Code of Criminal procedures in Rwanda.
Its 4th paragraph states that, upon receiving a case file, a Prosecutor may close the file if elements of the offence are incomplete or the identity of the suspect is unknown or the prosecution is not necessary.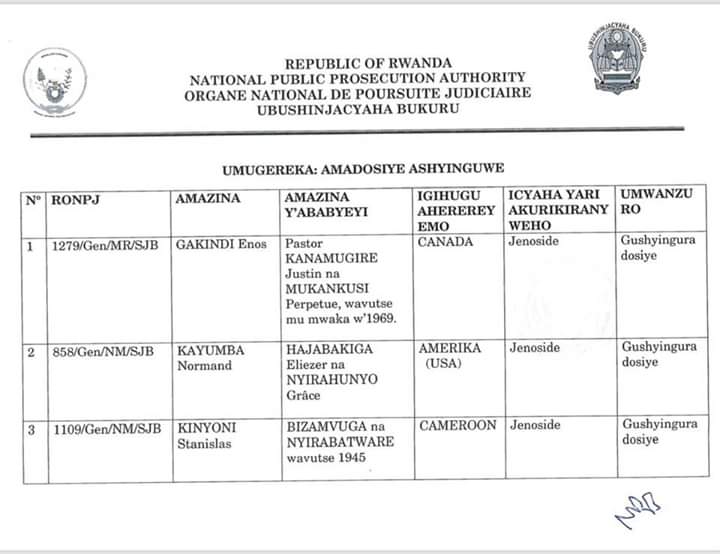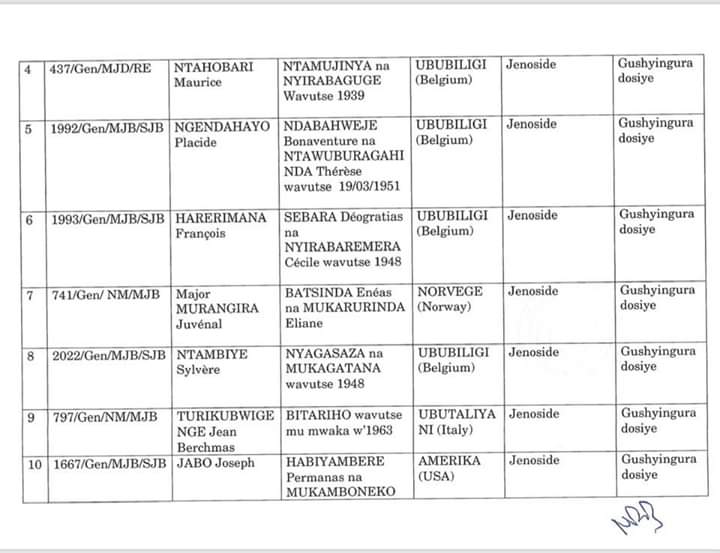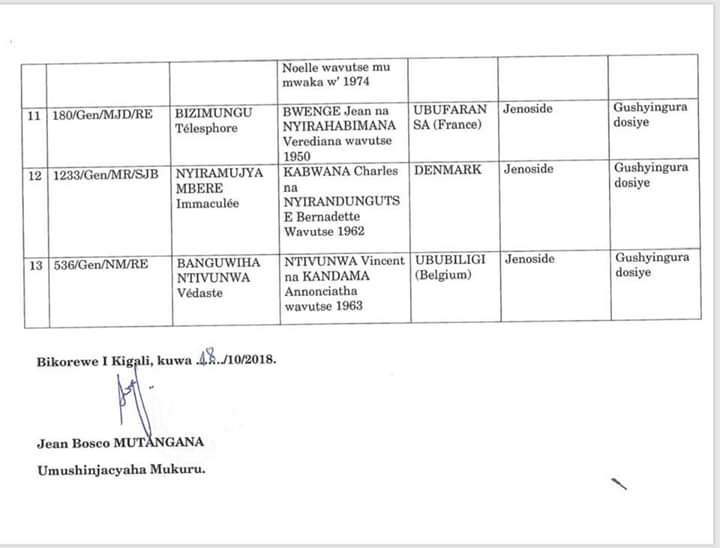 However, dropping the case does not mean that the suspect would not be incriminated later on.
Article 44 of the same law, provides that "the decision to close the file is an administrative measure which can in no way prevent the resumption of investigation if the Public Prosecution finds new incriminating evidence provided the prescriptive period of the criminal action has not yet expired."
It also reads that the victim must be informed of the decision taken on his/her case file and the rights deriving there from.