In military uniform, President Paul Kagame and Commander in Chief of Rwanda Defence Forces on Wednesday, presided over the conclusion of the final phase of the annual Combined Arms Field Training Exercise at Gabiro Combat Training Centre.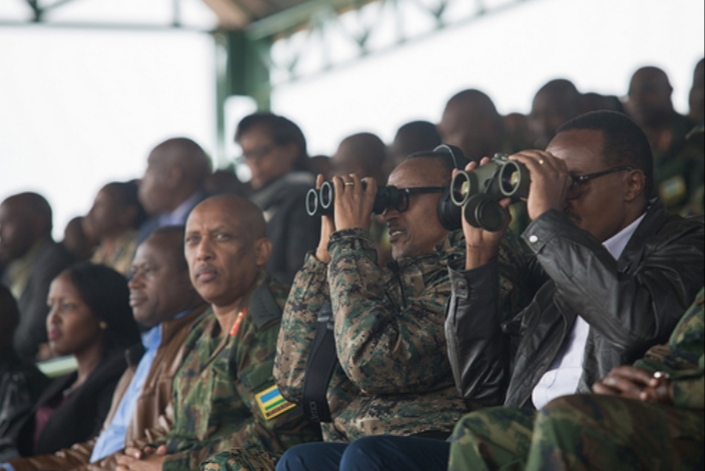 Dubbed "Exercise Hard Punch", the conclusion of this exercise that was dispensed to the Division III cohort operating in the Eastern Province, consisted of showcasing using small arms and light weapons on the battle field.
While this is the third consecutive time for this annual exercise, the showcased weapons include space weapons and firearms.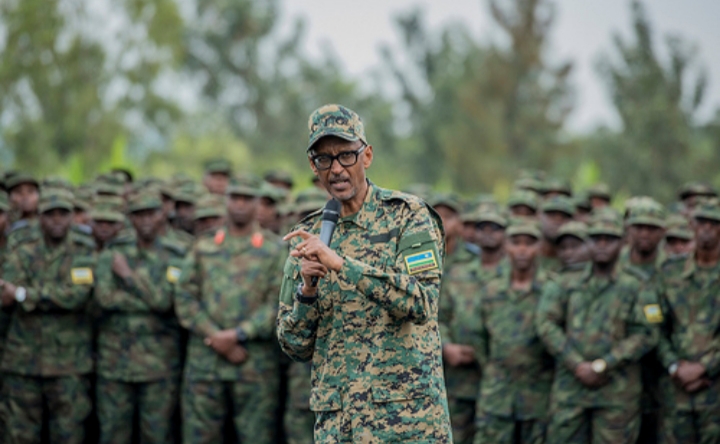 Addressing men and women in uniform, President Kagame hailed their bravery and selfless service in safeguarding the country's sovereignty regardless of little resources.
"You work under the sun, the rain, in the middle of forests and different environments, and we ask ourselves whether what we give you is enough. The answer is that it can never be enough because this job goes beyond the individual, it is for the nation," he said.
The President said that what was exhibited during the military exercise is a sign that the army is capable enough to defend the country from any external threat.
"What you have showed us here today is proof that you are capable of dealing with those who wish ill to our nation. There is no room for them to succeed with the courage, determination and the skills we have within us."