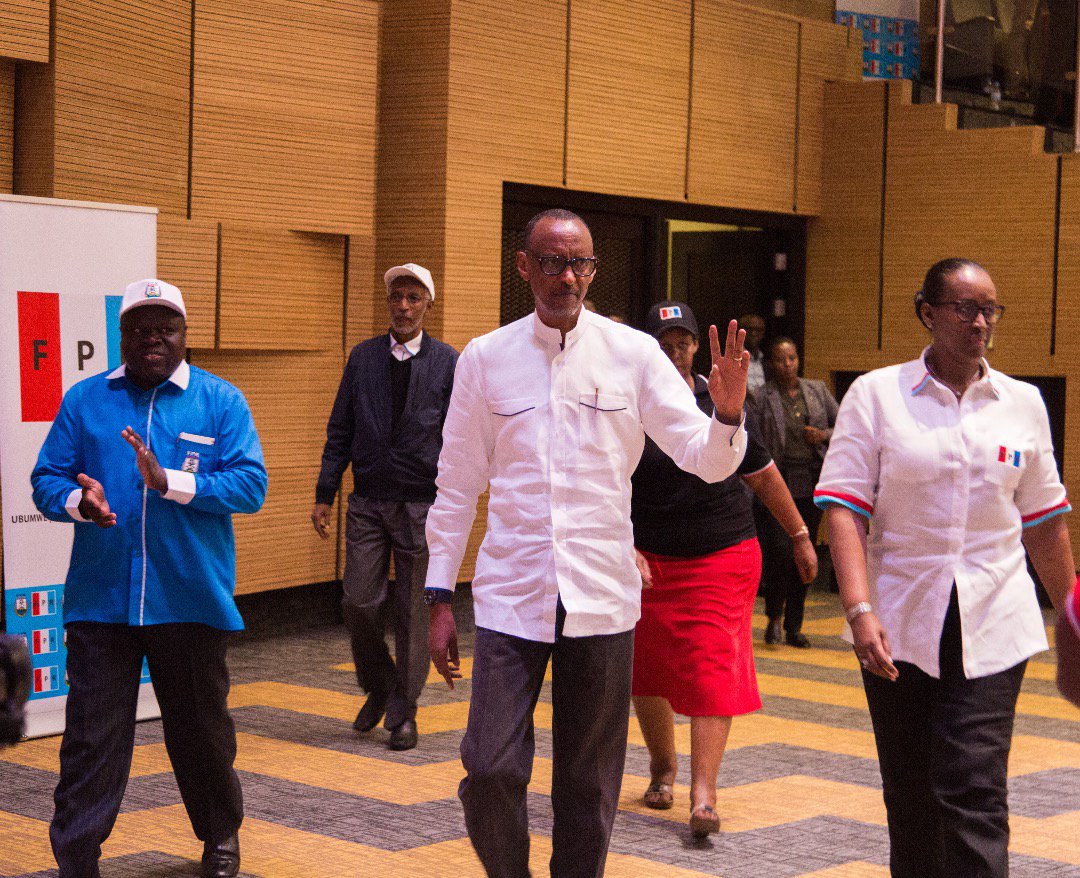 President Paul Kagame has told members of The Rwanda Partriotic Front (RPF) Bureau Politique that time has come to make a step further in implementing government policies in a way that delivers results.
The president was addressing the bureau politique meeting at party headquarters in Rusororo, Gasabo district on Saturday.
Kagame said that leaders are used to setting visions and making plans to achieve them, but at that point, you still have a long way to go.
"After a vision and a good plan you still have a big elephant in the room—implementation, and even a big task- the results," Kagame said.
"Of all those efforts, those plans, where are the end results?"
The president said that initially, the meeting schedule included several other things to be discussed, but organizers ignored education.
He said, governance should also feature on the schedule, because it is the mirror of implementation and end results.
The president also made a comment on current foreign affairs. He said that Rwanda has always been going through relationship issues from neighbours and furthest countries, but the country will always aim at promoting good relationship.
He said, currently, "two neighbours are not wishing Rwanda well, but Rwanda will always promote good relations with anyone."
The president said, the country used to have relationship issues with countries from far away, but today it is rather with neighbours who have chosen to complicate their relations with Rwanda.
The president insinuated the neighbors'tendancy to sabotage tge country's security. At one time, he said they send to Rwanda people who pretend to be Christians – Barokore – while they have a hidden agenda, at another time, they send others who pretend to be in the Scout Movement.
The president did not mention any of the two countries.
The president said that Rwanda will keep requiring the neighbours to be at peace with Rwanda.
However, he said that this will not deter Rwanda's determination to build capacity which is necessary in case they (neighbours)  suggest another path apart from good relations.