In a highly-worded request, President Paul Kagame has said that Rwanda government is only absorbing loss in Cimerwa – Rwanda's Cement factory and directed withdrawal of government shares.
"This factory does not even make a quarter of the cement needed," Kagame said at the ongoing National Leardership Retreat Umwiherero.
In 2012, South African cement giant – Pretoria Portland Cement Co (PPC) purchased 51% shares in Cimerwa.
The remaining shares are co-owned by government and a consortium of local investors including Rwanda Social Security Board (RSSB) and Rwanda Investment Group.
For over 30 years of its operations in the country, Cimerwa has failed to meet the growing demand for cement in the country.
As a result, the country's trade deficit remains hurting partly due to import receipts on cement from neighboring countries.
In March last year, scarcity of cement escalated in the country – pushing prices against consumers' capacity.
Cimerwa announced that some of the factors that had slowed down production was upgrade of the plant.
Speaking to government leaders attending the retreat at Rwanda Defence Force (RDF) Combat Training ground in Gabiro, Eastern Province, Kagame said that the issue can no longer be tolerated, and tasked Prime Minister Dr. Edourd Ngirente to speed up withdraw of government shares in the plant.
While government continues to absorb loss in Cimerwa, Kagame said that the biggest shareholders continue to make profits through different tricks such as transfer pricing.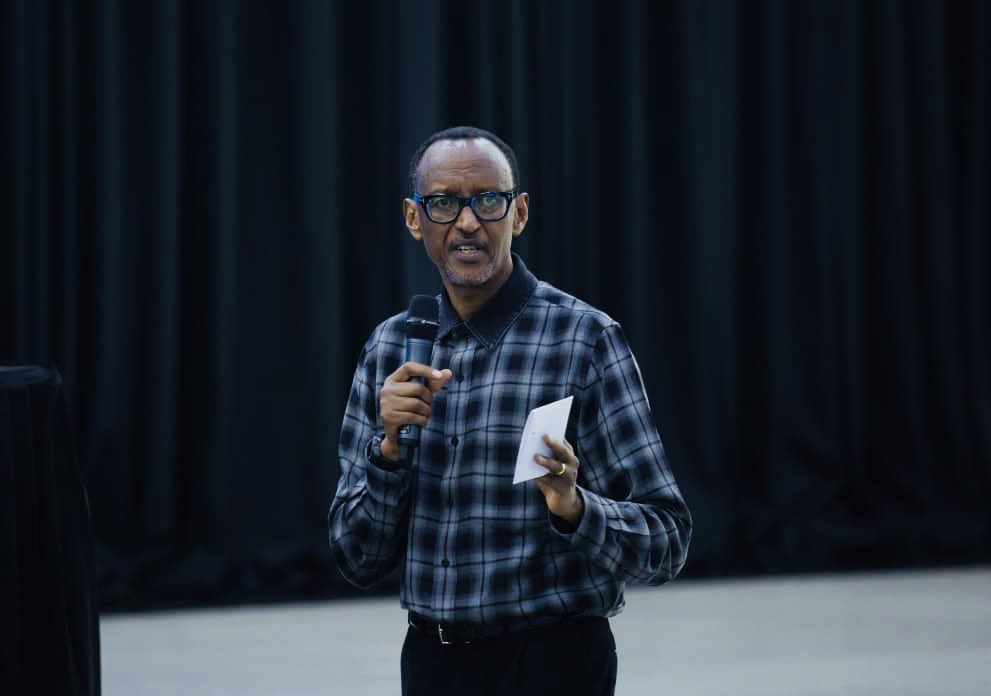 President Kagame at 16th national leadership retreat
Prime Minister Dr. Edourd Ngirente told the over 350 leaders present at the retreat that government will have put its shares on the market before end of this month.
Meanwhile, Trade and Industry Minister Soraya Hakuziyaremye said her Ministry is conducting country-wide assessment to establish all struggling industries.
Minister Hakuziyaremye told leaders that mismanagement of industries is a key factor behind the failure to make profits.
A case she mentioned is Kinazi cassava plant which has failed to break-even despite huge investment.
"We have decided to restructure everything at the plant to help them break-even before putting it on the market for interested buyers to buy," she said.
President Kagame challenged leaders on the importance of timeline in whatever they do to improve the economy.
"Time is of essence as well," he said.