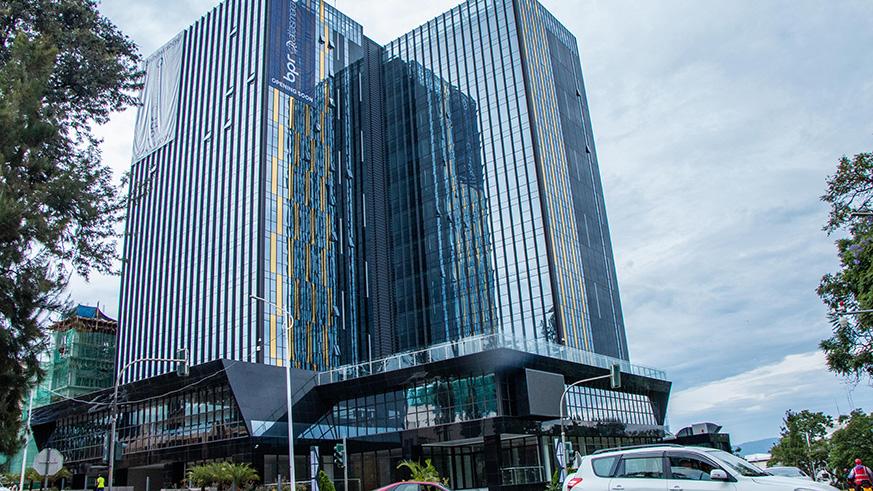 In a seemingly sparkling difference, two pictures appeared on social media showing Kigali's former Cartier Mateus (now Central Business District) in 1918 and the one of 2019 – or 101 years later, to be precise.
In normal circumstances, a century goes with so many projects in all capital cities – or go by "Rome wasn't built in a single day" adage.
However, for post-genocide Rwanda, the silver jubilee is similar to a century – given the glittering buildings that have come up to change the capital Kigali.
In fact, most of them can be traced from 2012.
If you happen to snake through Kigali's Central Business District (CBD) or its vicinity, these buildings – mostly commercial and hotels, are seen all over.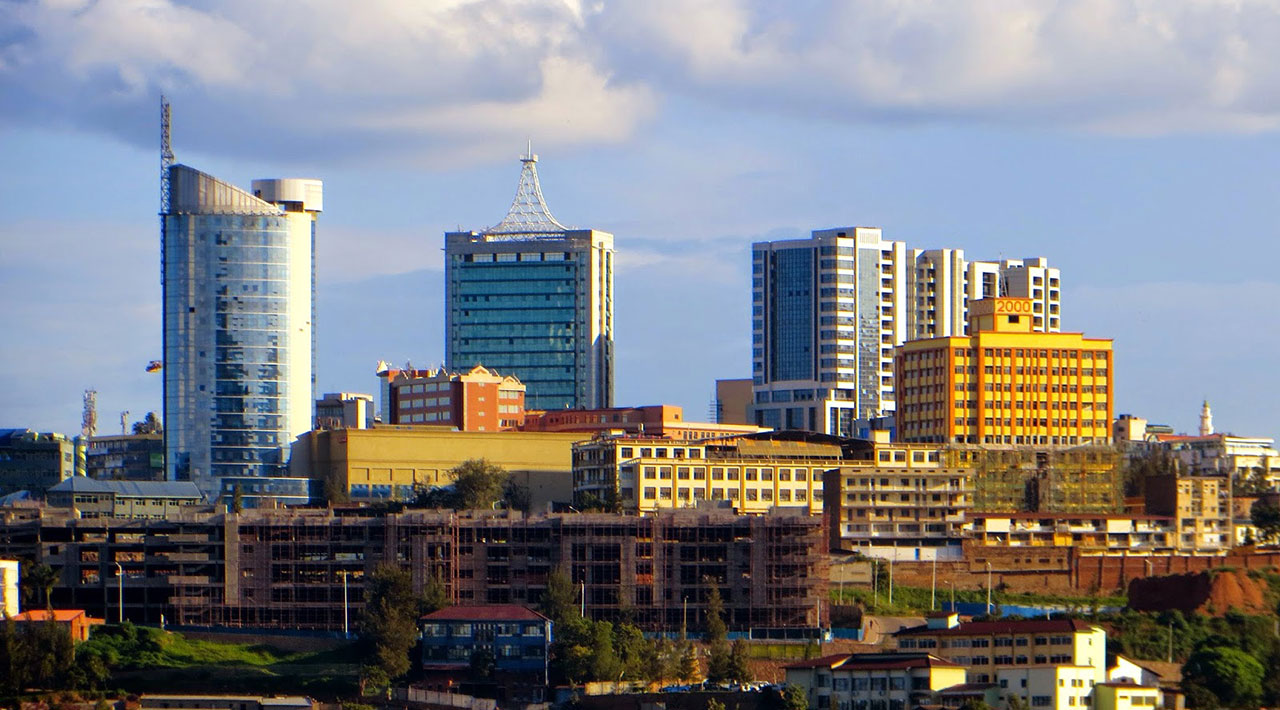 KT Press has been eager to navigate through daily life at these buildings – by mostly looking at commercial ones for potential tenants to weigh out.
From one building to another, KT Press offered free publicity to these city building owners, but surprisingly enough, some could not rush to take the opportunity.
It was until a final decision was taken after covering half of the buildings. The mission was to navigate Kigali's top 10 commercial buildings of our choice, and below are what you should expect from these eye-catching skyscrapers.
M-Peace Plaza
Located in the heart of the Kigali Central Business District (CBD), MAKUZA PEACE PLAZA is one of the most recognizable buildings in Kigali City Skyline.
It is a mix use commercial building with more than 10,000 square meters of office space, 20,000 square meters of retail space, and luxurious fully furnished apartments including 2 bedrooms, 1 bedroom and studios.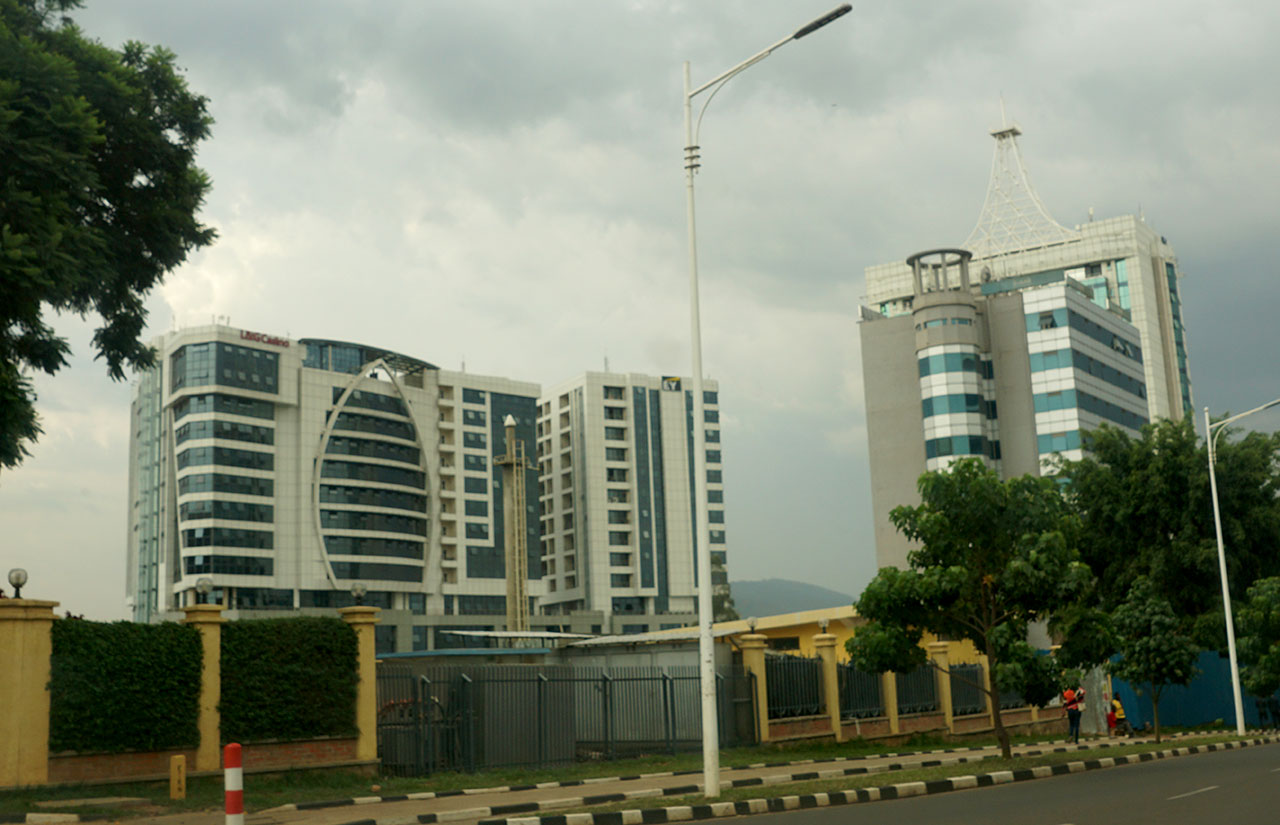 MAKUZA PEACE PLAZA, which was inaugurated in 2015 by President Paul Kagame, is already home to several companies and organizations headquarters including
Smart Africa, FEDEX, MAYFAIR Insurance, among others.
The security of the building is assured by the best professionals on the market and latest technologies in CCTV throughout the building 24/7, experienced cleaning teams assure the cleanliness of all areas of the building day and night.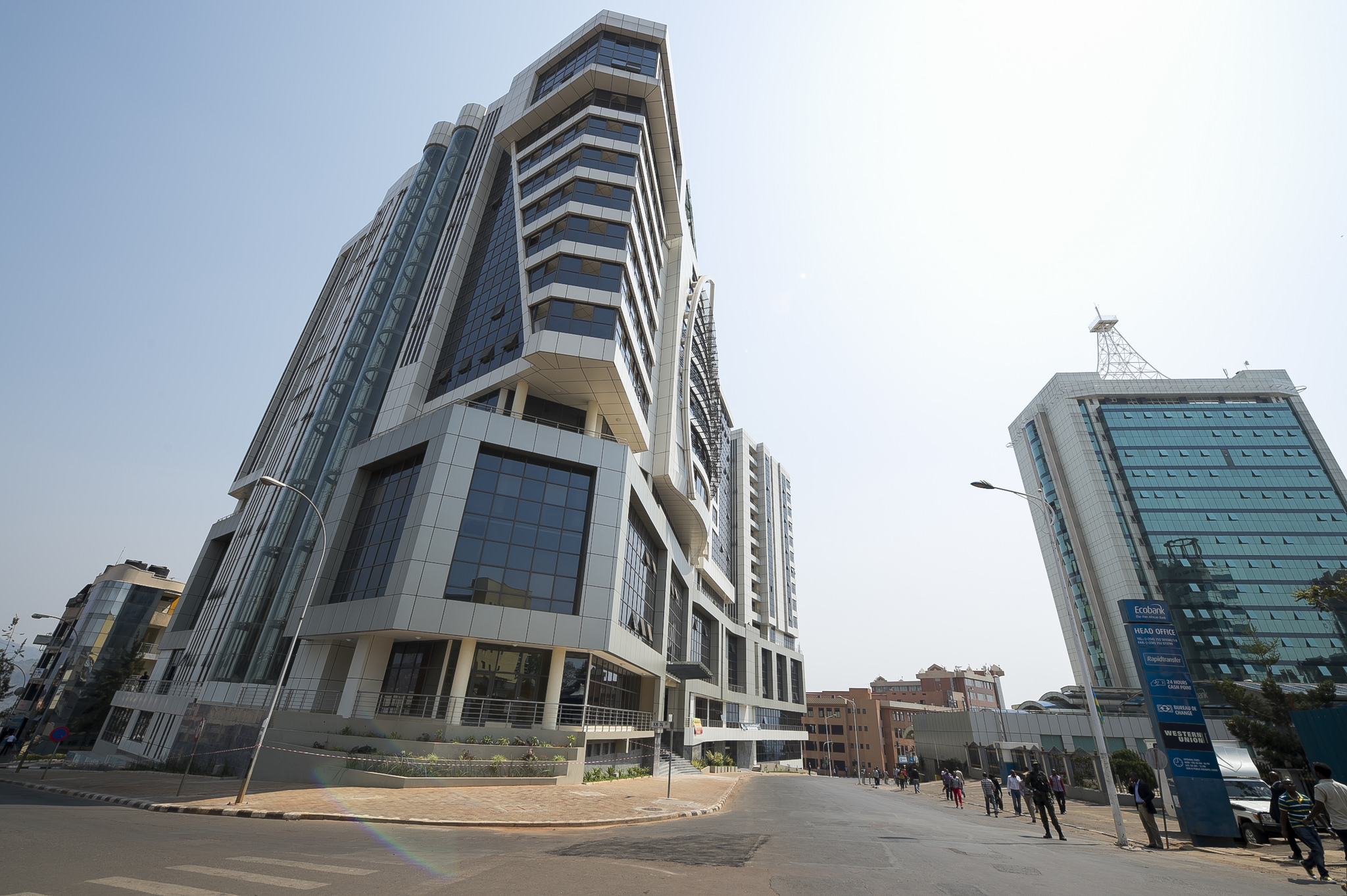 The building is equipped with 4 generators of 2,000 KVA to provide electrical backup and water tanks with a total of 80,000 cubic meters water reserves.
A 5 level parking tower (Makuza Peace Plaza Parking Complex) to accommodate all the parking needs of tenants and visitors is provided at the building
Alliance Tower (BPR- Atlas)
Location: Right in the middle circle of the Central Business District.
The Alliance Tower stands out setting itself apart from the rest with its spectacular finishing, beautiful garden and unique lighting.
Any passerby cannot miss the building be it during day or night when it illuminates its beautiful external lighting.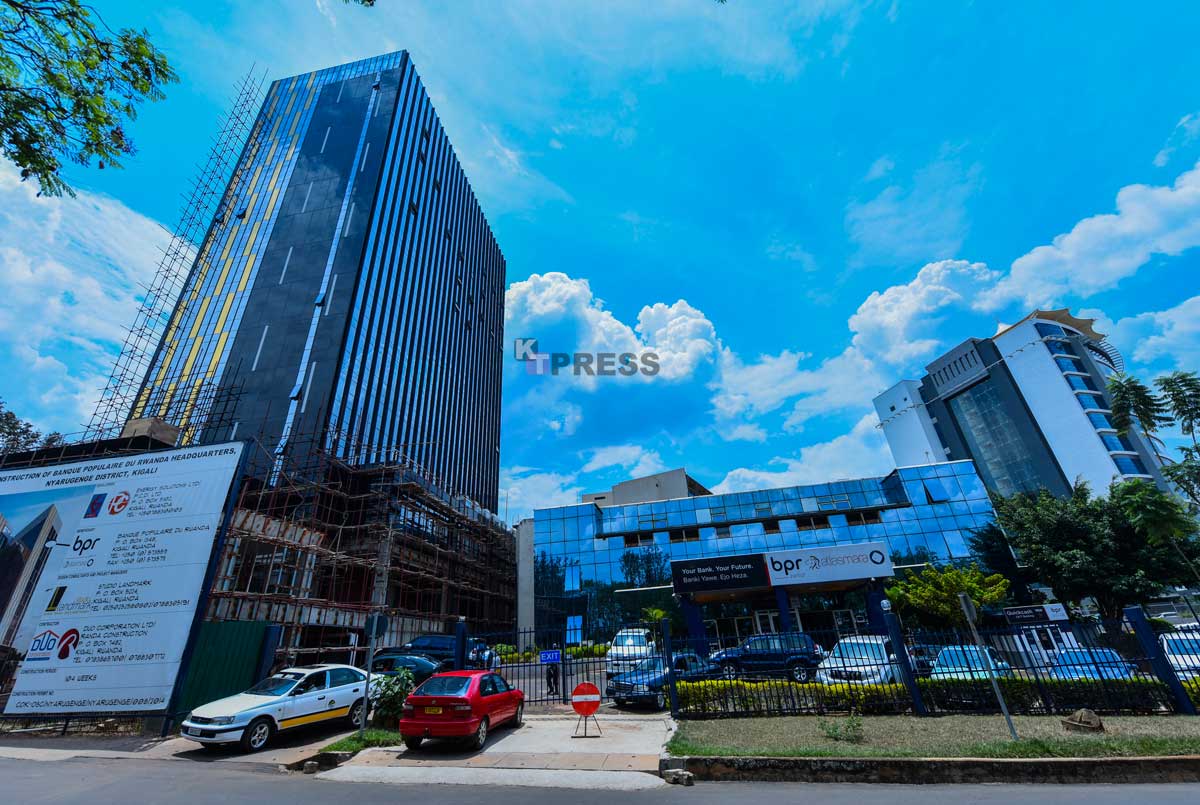 The smart building developed by the Perfect City Developers (R) Ltd adjoins the BPR Tower – its twin that is going to house the BPR Headquarters.
It has 15 levels, eleven of which are offices, 2 floors are commercial and the mezzanine floor is a food court and lounge and a basement parking.
The 1st floor boasts of a large terrace for tenants to take a breather as they admire the spectacular view of the city on a break or hold office functions.
The same floor will host furnished offices for those seeking to set shop in the city, hold meetings in an executive and serene place or coordinate a short term project.
The building developer has combined quality, convenience, intelligence and safety features to come up with a unique facility with the following key amenities:
A centralised building management system to ensure real time management of faults in building systems and efficiency of service.A centralised air conditioning systemCentralised internet connectivity ,Automatic fire detection and fire suppression system in the whole building2 No Twelve (12) passengers  high speed lifts,

One(1) service lift

Double glazed windows for heat  and sound insulation,

Main doors  installed with access control system

CCTV cameras for main doors, fire exit doors and all other common areas

Provision for a kitchenette in every office

LED lighting

Facilities for persons with disabilities

Executive offices

Stand by Generator- 500kW

170 cubic metres of water for daily use

400cubic metres of water for firefighting.
Despite having these features, the developer has priced the building affordably with flexible lease terms.
The building which is targeted to have a good tenancy mix to achieve synergy in business already houses some of the key corporates in Rwanda and is booked by various other top brands.
KBC
KBC is a household name of commercial building that exist since 2003 and it is located at Kimihurura gateway literally across iconic Kigali Convention Center and Radisson blu hotel.
Since January 2016, KBC had a major facelift as well as the additional of the new building and it opened its doors for trade in August, 2018.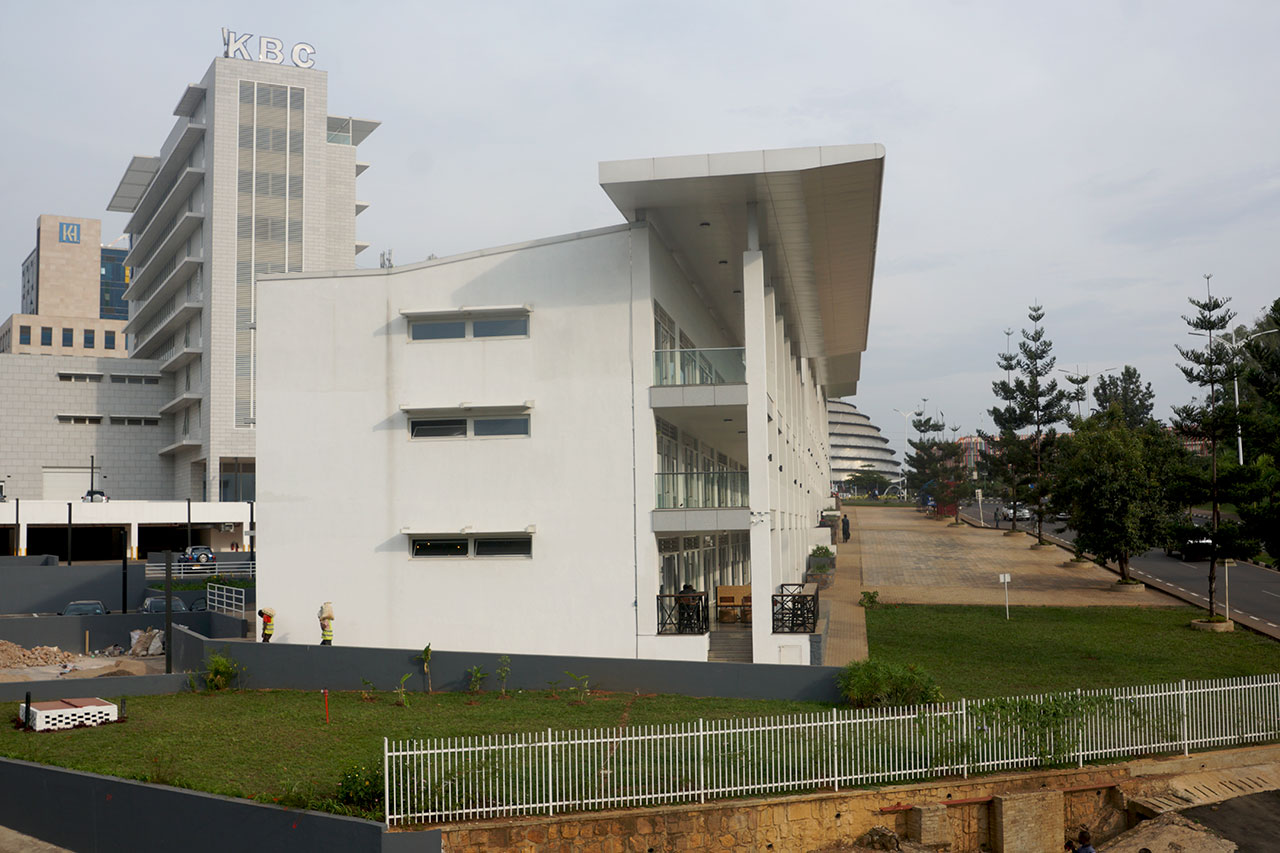 KBC recently won an Award for the Best Alternative Asset Development /Best Refurbished Building at the 2018 Africa Property Summit.
KBC has 10,000 sqm of retail space with 68% occupancy – mostly international and local brands with different categories like easy banking service including three banks.
The building is also home to other types of services including Food and beverages and safer lounges for business dinner/coffee breaks, beauty salon and barbershop, pharmacies, optical center, travel agencies, clothing, shoe store and cosmetics, among others.
KBC, a green building that doesn't require Air Conditioners, it is always cool with good in-door environment air quality also have office that is approximately 4000 sqm seated on 5 floors; two floors are occupied with corporate companies and International organizations like prime energy group and choice international forwarding co.ltd.
The building has an amazing roof top with the whole Kigali city view that will accommodate a High end restaurant.
KBC has also an access control system for privacy of its tenants and to augment security; it provides 24h/7 security professional guards.
With two back- up generators of 500KVA each, KBC provides cleaning services in all the corridors and other public spaces of the entire building.
Kigali Heights (KH)
Located opposite the Iconic Kigali Convention Center, Kigali Heights is a Grade A mixed use development with 31,150sqm of Gross Built Area.
The complex won the award for the Africa Best Mixed-Use Development at the Africa Property Investment Summit (API) held in Sandton City, Johannesburg, South Africa in August 2017.
The Grade A building houses 5,700 sqm of retail and 12,500 sqm of prime office space with a total of 9 floors.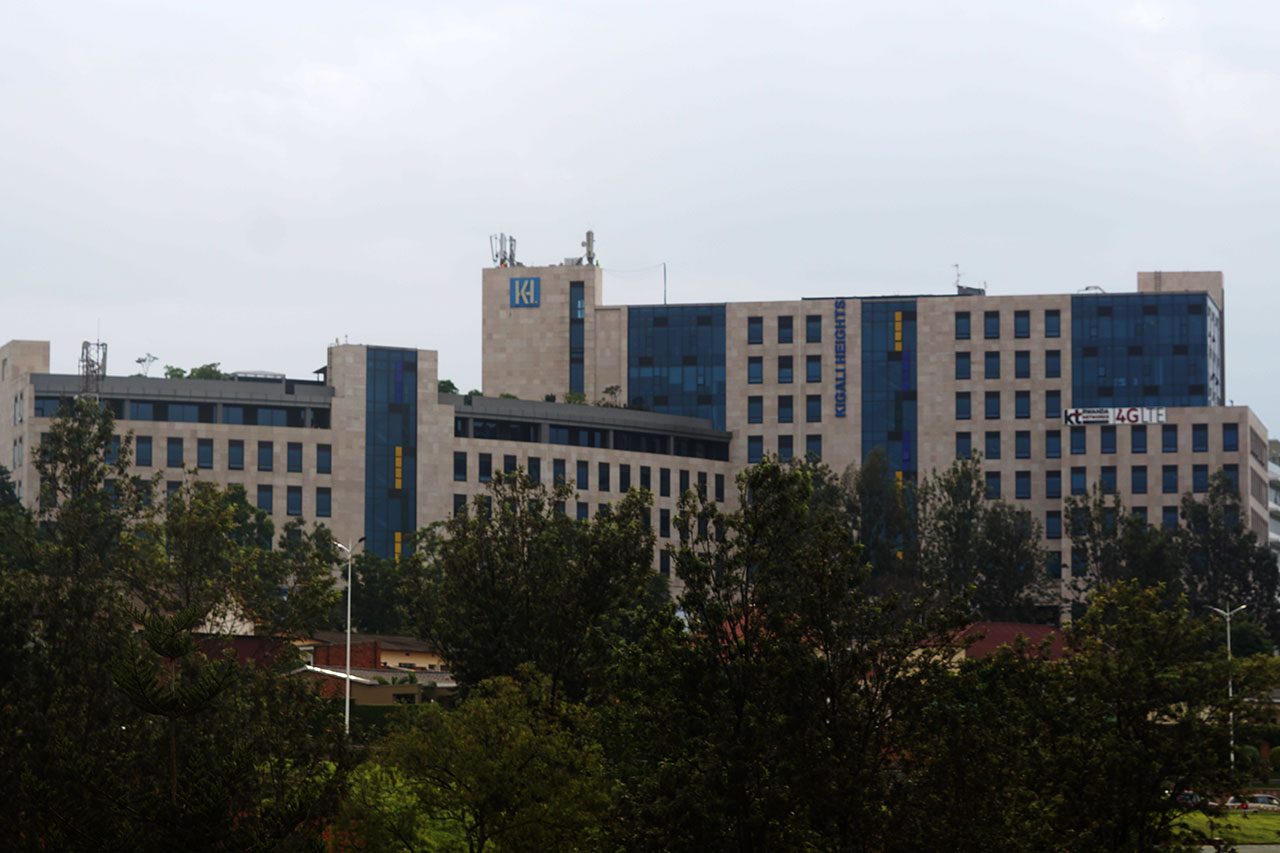 Kigali Heights mall is the busiest malls in Kigali – attracting average foot traffic of 9,000 people per day on the weekdays and the number shoots up to 11,000 people per day on weekends.
The vehicular traffic during the weekdays is an average of 2,500 vehicles per day which also shoots up to 3,500 vehicles per day on the weekends.
The retail space at Kigali Heights comprises 6.000sqm of lettable space. It is a one stop destination for coffee shops, grocery shopping, money exchange, banking, leisure shopping, saloons, Food and beverages including Pizzerias and Italian Gelato.
The office space at Kigali Heights building comprises 12,500sqm of grade A office space seated on 7 floors, with 97% of the office floors fully occupied. The office tenants comprise corporate and International organizations, among others.
CHIC Ltd
You could have shopped at or toured the famous Cartier Mateus in Kigali CBD. It is no more. In what City of Kigali termed as ongoing transformational process, all city traders – formerly occupants of Cartier Mateus were advised to vacate the area and shift their businesses to Champion Investment Corporation "CHIC" Ltd building.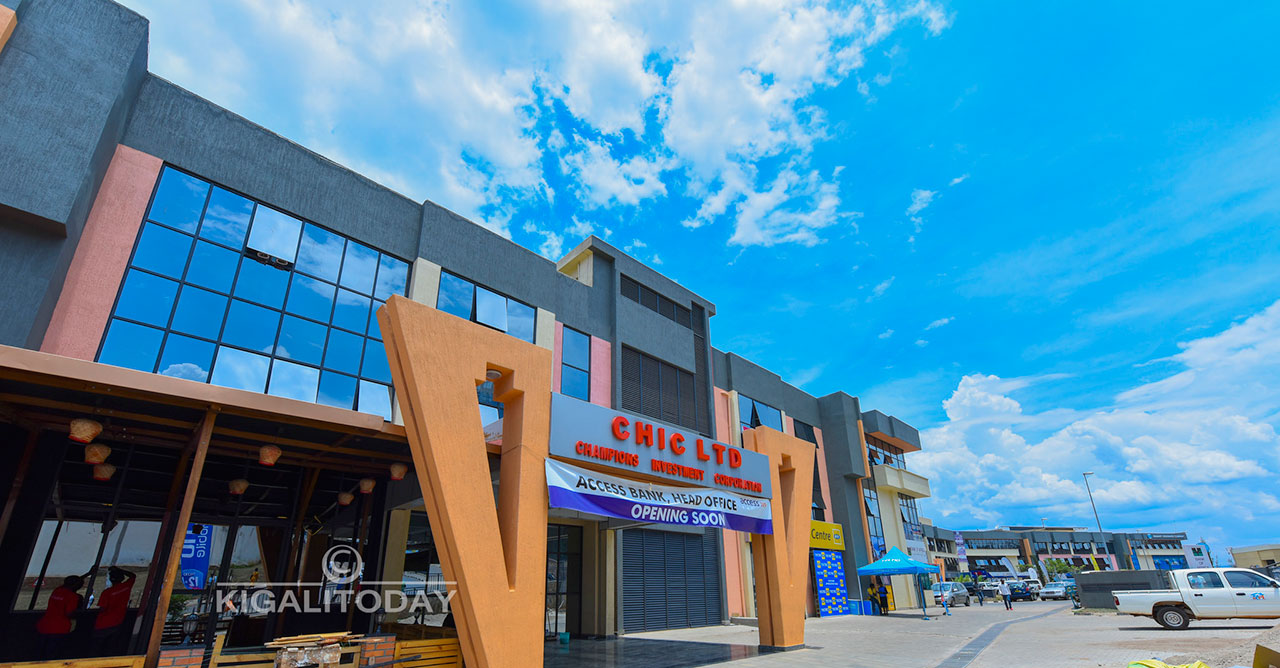 The Rwf25billion Commercial Complex built in Nyarugenge district is a one-stop shopping centre that provides facilities including:
Easy banking services: At CHIC you can bank amongst 8 banks and 5 money exchange and transfer and this is of a huge importance to businesses people since most of them work with different banks, need to withdraw cash from one and go deposit in another one, and all of this is done within the same building with 100% security assured.
In addition, the building harbours all types of services including Food and beverages available and safer lounges for business dinner or coffee breaks, beauty salons and barber shops, clinics, pharmacies, clothes, shoes and supermarket, among others.
Security: CHIC Building provides 24h/7 professionals security guards with cameras and guard's patrols.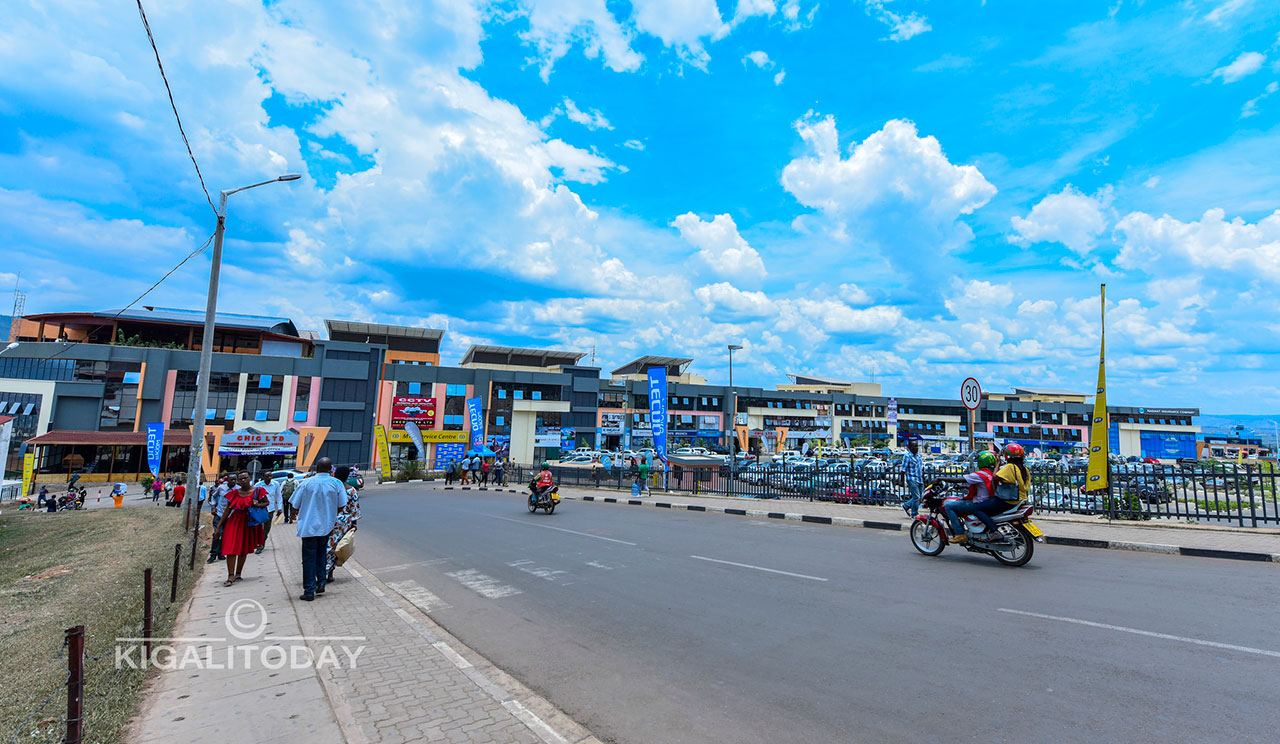 Clean environment: CHIC provides cleaning services in all corridors and other public spaces of the entire building. Three big Stand by generators available 24h/7 are installed inside the building.
Large parking facility: The building offers 24h/7 secure and available parking especially for on/offloading activities. On top of this, according to managers at the building, competitive prices have been made a priority to attract occupants.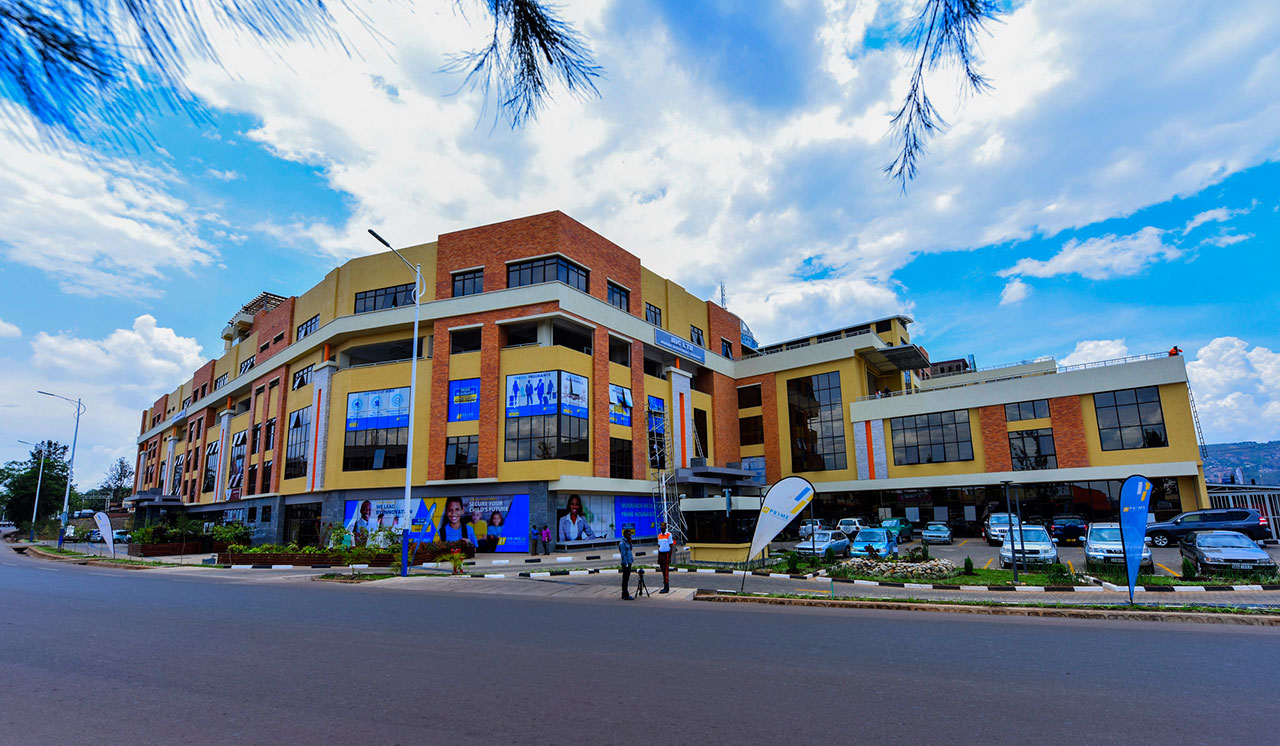 Secured contracts: Contract terms with tenants are relatively longer enough and well respected, and tenants feel more secure when contracts expire through professional management of a company, rather than working in single/isolated shops owned by individuals who may at any time change her/his mind about what to use his building for.