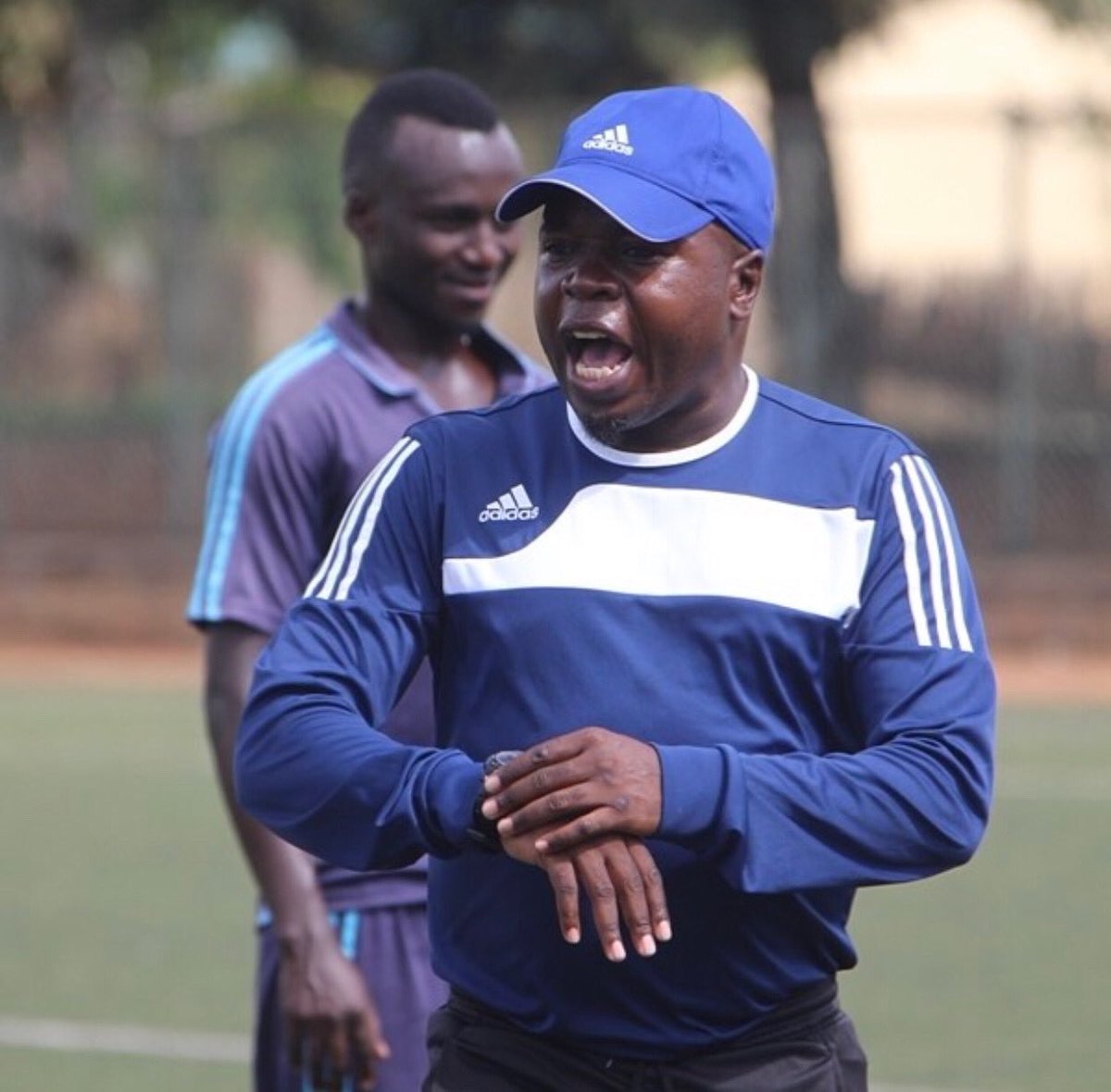 Police FC head coach Joel Albert Mphande has been banned for the rest of the 2018/19 Azam Rwanda Premier League season for abusing and attempting to beat an assistant referee.
The Rwanda Football Federation (FERWAFA) found Coach Mphande guilty of 'attempting to cause bodily injury' towards the assistant referee Muhire Faradji who handled the Azam Rwanda Premier League Match Day 19 fixture between Police Fc and Amagaju FC at Stade de Kigali.
According to FERWAFA, the FERWAFA Disciplinary Committee chaired by president Mabano Jules banned Mphande after finding the Zambian guilty of the charges pressed to him and being in violation of article 23 of the FERWAFA Disciplinary Code.
The decision which will also see Mphande pay a cash fine of Rwf50,000 was taken after the Disciplinary Committee reviewed both the Match Commissioner's and the referee's report.
The incident happened after the game in which Amagaju FC defeated Police FC 2-1 at Stade de Kigali on March 7, 2019.
Zambian-born Coach Mphande will miss the remaining Azam Rwanda Premier League season (Match 21-30) which will climax on June 1, 2019 as well as the 2019 Peace Cup Competition which will end on July 4, 2019 as he is not allowed to access any match venue during the course of this ban.
He will only be allowed to return back to team's technical bench on July 15, 2019.
FERWAFA's ban comes a few days after Police FC had handed Coach Mphande a four-match ban.
Mphande was given the mantle to manage Police Fc in April 2018 when the 2017/18 season was in its match day 10 but never guided the Police FC side to any silverware.
In the on-going Azam Rwanda Premier League, Police Fc which is managed by assistant coach Nshimiyimana Maurice and goalie keeper coach Maniraguha Claude is placed fifth with 31 points in 20 matches played so far.