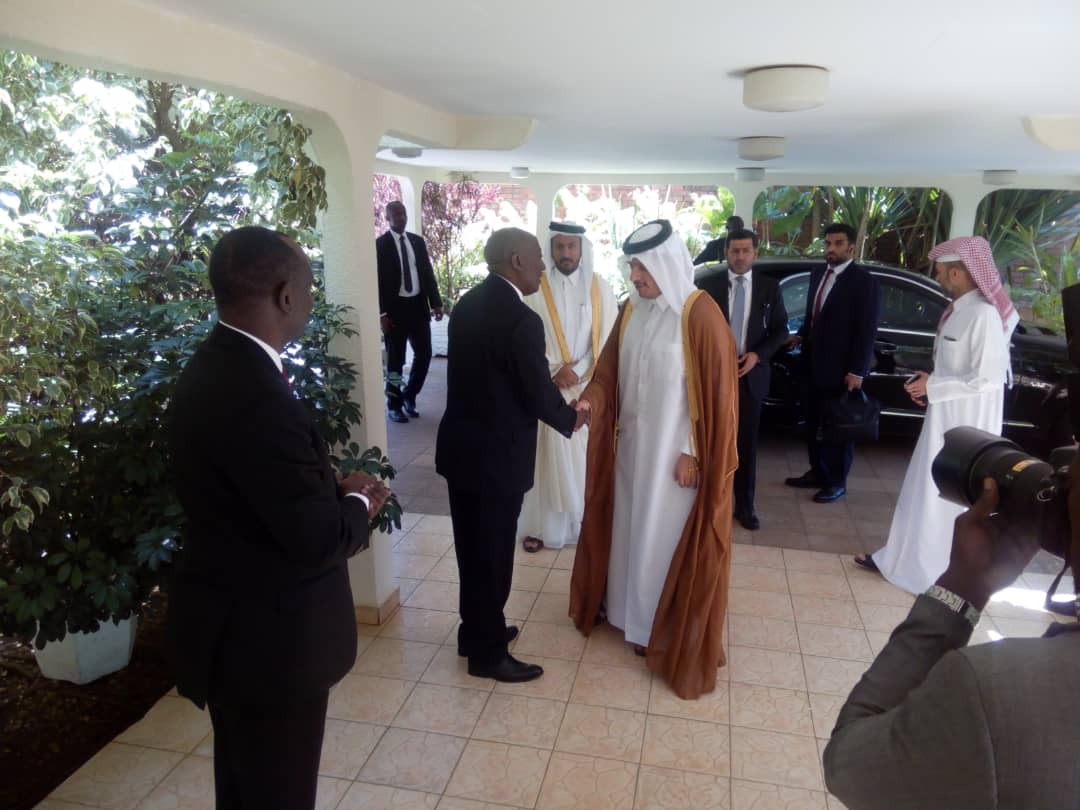 Qatar Deputy Prime Minister Sheikh Mohamed Bin Abdulrahman Al Thani today paid a courtesy call to Prime Minister Dr. Édouard Ngirente to strengthen ties between the two countries.
Al Thani who is also the Minister of Foreign Affairs, arrived in the country yesterday morning.
Both officials held 30 minutes meeting at the Rwanda's Prime Minister's office in Kigali, and this will be followed by the Qatar guest later on meeting with President Paul Kagame.
"The two prime ministers discussed issues affecting Africa and ways of working with Rwanda toward the continent's development," said Foreign Affairs Minister Dr. Richard Sezibera shortly after the closed meeting.
"These discussions will continue with the leaders in charge," Sezibera said.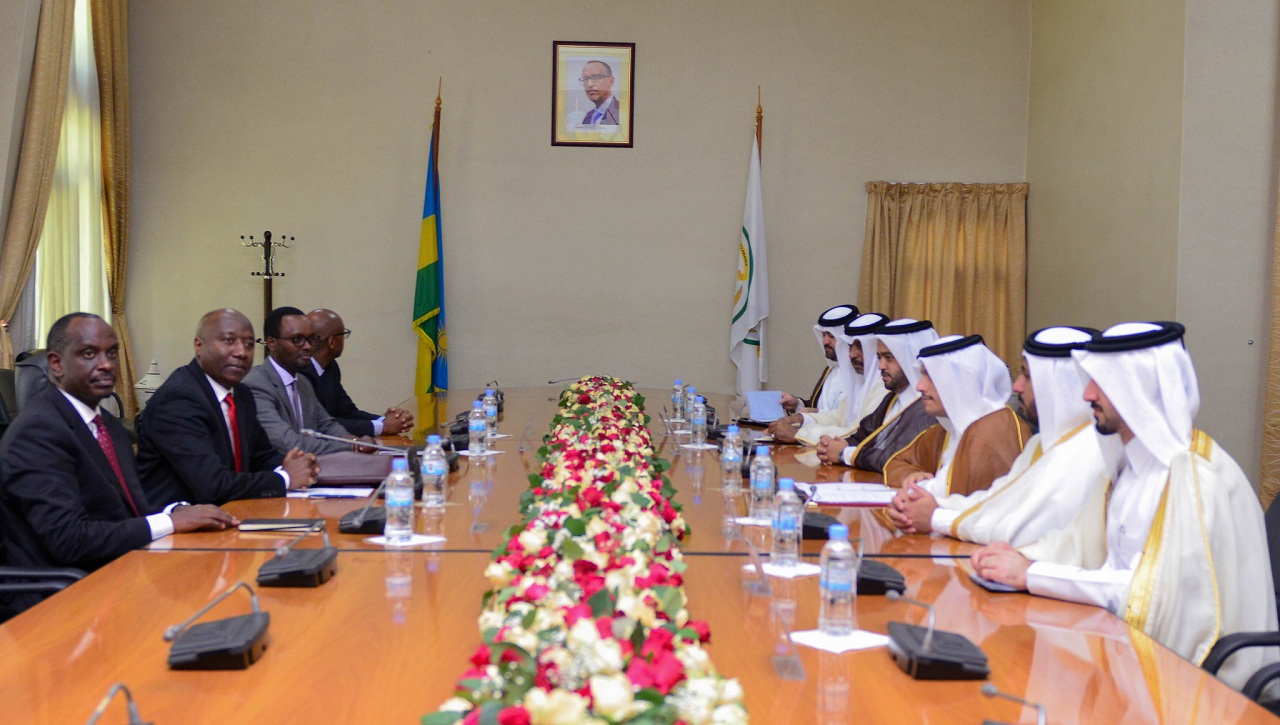 Sezibera said that both countries, yesterday, discussed on areas of investments and ways of strengthening various bilateral deals including agriculture, technology, mining and transport and aviation where Rwanda needs more investors.
Qatar and African countries especially Rwanda has expressed keen interest in deepening their bilateral relationship in various sectors and investments on the African continent.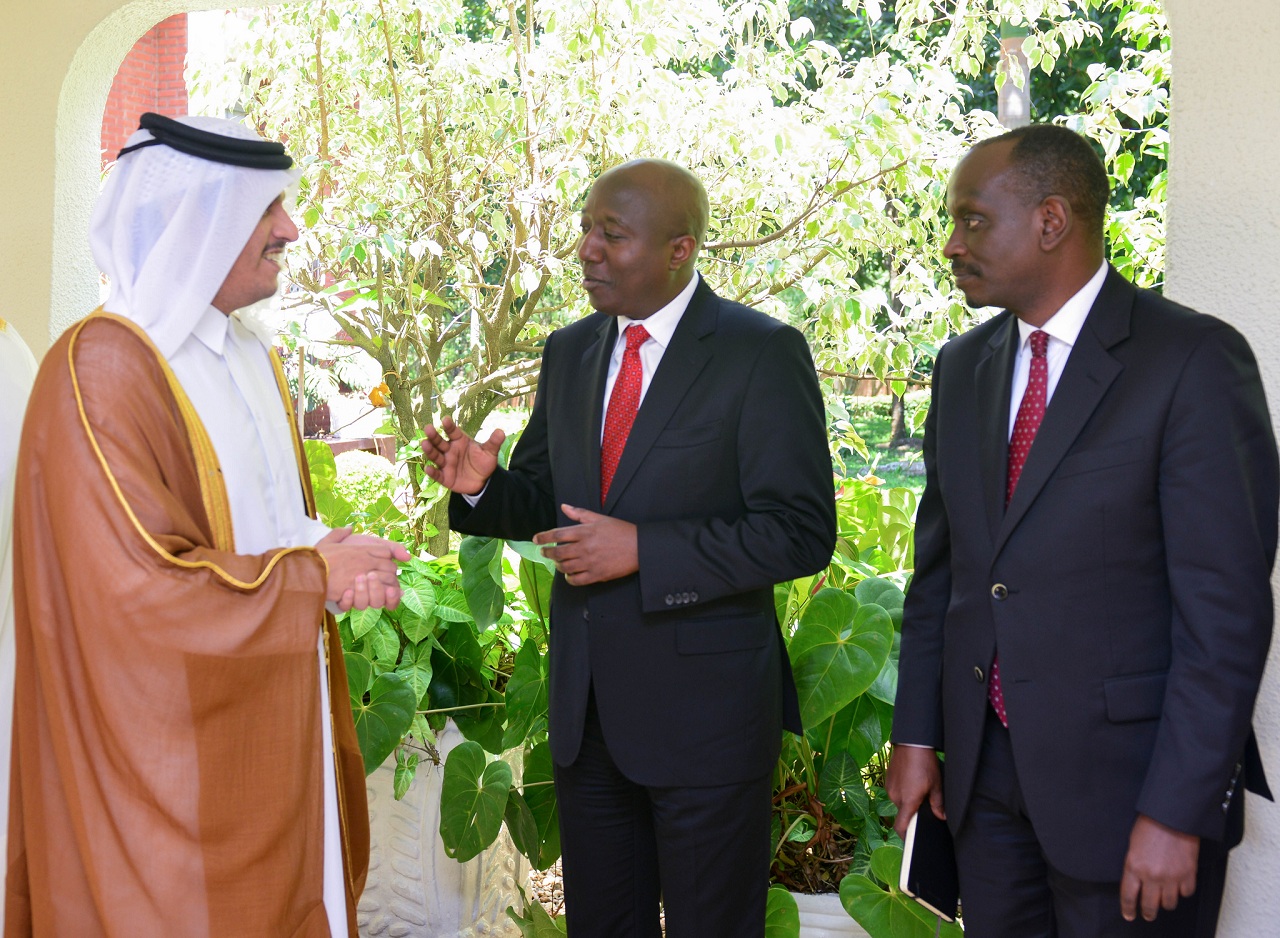 This came with Rwanda and Qatar signing ceremony of the establishment of diplomatic relations in 2017 at the headquarters of the Permanent Mission of the State of Qatar to the United Nations in New York.
In November last year, President Kagame visited Doha where he met His Highness Sheikh Tamim bin Hamad al-Thani, the current Emir of Qatar to reflect this growing relationship on both sides after the September meeting at the sidelines of the 73rd session of the United Nations General Assembly.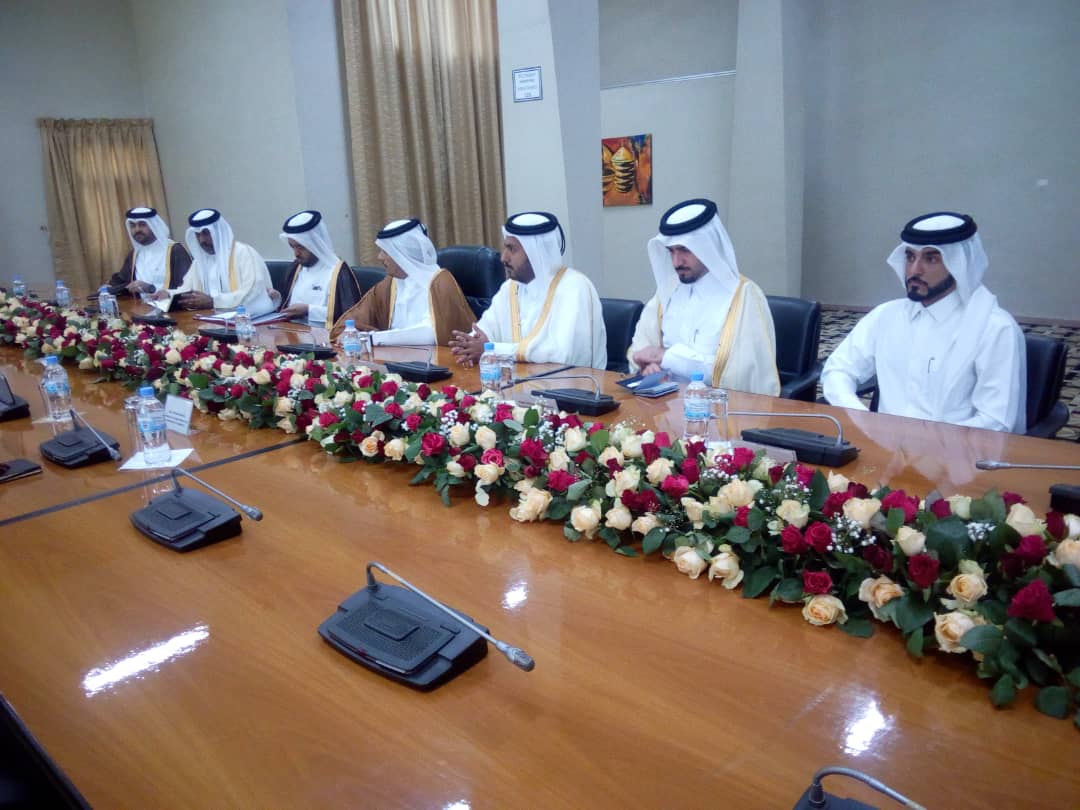 In May 2015, Qatar and Rwanda signed a letter of intent on co-operation in combating illicit trafficking in narcotic drugs and psychotropic substances on the sidelines of the Qatar International Drug Control Forum in Doha.
In March 2012, Qatar Airways launched its flights to the Rwandan capital Kigali, with a daily flight.
With funding from some of Qatari benefactors, the Islamic Dawah Organisation has carried out 445 income-generating projects in Rwanda and Burundi, covering agriculture, trade, small-scale industries, livestock breeding, vocational projects and economic rehabilitation and empowerment projects for women.