The State Minister for infrastructure Eng. Jean de Dieu Uwihanganye, has said that Rwanda will soon start hosting aviation shows as part of improving its growing aviation industry.
Minister Uwihanganye made the remarks while touring the first aircraft exhibition held at the Kigali based Rwanda Air force (RAF) landing field, where Gulf Stream airlines, Akagera aviation and Rwandair showcased their aircrafts.
"This is already one step ahead, considering the target we have given to ourselves to become an aviation hub. We have started with a craft show but next time we will do the flying show," Uwihanganye told the press.
For this to happen in practice, Uwihanganye said that Rwanda will be counting on the aviation forums that take place in Kigali, especially the Aviation Africa summit which takes place once in Kigali and rotates to another year.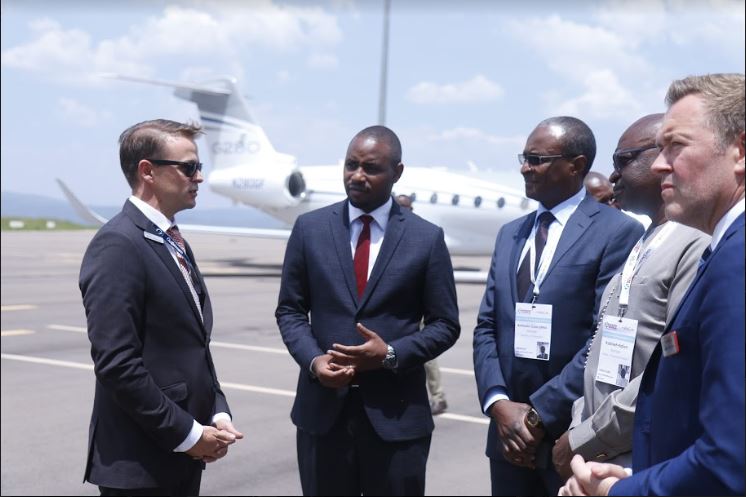 Taking the first shoot at the opportunity to enable Rwanda's ambition was Gulfstream Aerospace Corporation. It is an American wholly owned subsidiary of General Dynamics which showcased the latest business jets- G500 G280 series- which have every detail devoted to providing a uniquely personalized and completely comfortable interior.
The company has 80 private jets in Africa and 50 of them in sub Saharan Africa, and none in the east African community so far.
African leaders including Angola ministers of Infrastructure were able to touch and feel the comfort of the planes.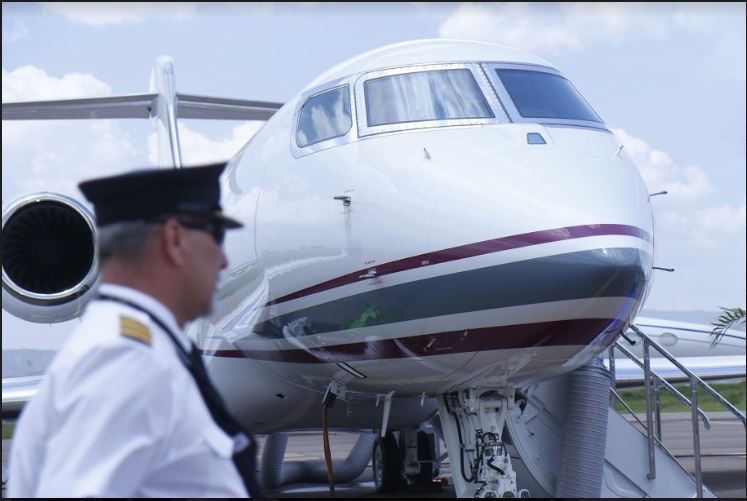 While no purchase business were made off hand, Gulfstream Aerospace Corporation, the Vice-president Sales Africa, Marc Strange, said that they plan to enter the region with more offers on the runway.
"This is an opportunity for us to expand our operations in the region and in order to compete we have to bring our products here, but we are also looking at the opportunity to train the aviation cadets," Strange said.
The aircraft show was part of this year's two-day Aviation Africa summit which closed this Thursday February 28, 2019 in Kigali city attracting hundreds of exhibitors with aviation experts discussing the future of aviation in Africa Under the theme: 'Flying forward together – developing partnerships for Africa's future skies.'
Last year the event was held in Cairo, Egypt.
The summit brings together executives, policymakers and service providers in the aviation industry to discuss issues surrounding safety and professionalism, with many companies focusing on filling aviation Rwanda's ambition gap after President Paul Kagame promised to invest more in the sector.
Global companies like Fargo Jet Center have already plans to invest in building a Kigali Jet Center and open a commercial charter plane business, adding on to the only existing Akagera aviation.