A French prosecutor has caused frustration among participants at an International Conference on Genocide that concluded in Kigali today, after saying that her country does not have enough means to try genocide fugitives on its land.
Aurelia Devos in Charge of Genocide for Paris Prosecution was on a panel together with Martin Ngoga, the speaker of East African Legislative Assembly and lawyers from both Rwanda and abroad among others to discuss the "Imperative of Justice: Past, Present and Future."
The moderator put Devos to task to explain the challenge his country's judicial system is facing that prevents them from trying the Genocide suspects where 25 years after the tragedy, only three cases have so far been tried while 18 others are still pending.
Devos responded, "Trying these cases involves a combination of processes including local and international jurisdictions."
"There are several ways to deal with the issue whereby we have extradition policies with other countries, but there is also creating the extraterritorial competence to try such suspects, which was the choice in France."
She said one of the challenges, is that they are thousands of kilometers away from Rwanda, and thus, they(prosecutors) are always compelled to explain over and over again the context, activities in relation to the genocide.
Devos also said that when the first complaint was filed in 1995 France did not yet have competence to try them and this took a dozen years –until 2012 when special chambers were created.
They were thus compelled to call from Rwanda, hundreds of witnesses for/against each and every suspect while they had hundreds other cases from other countries which she said, is a big challenge for her team of three prosecutors.
When it came to the moment of questions and answers, one of the participants Jeannine Munyeshuri intervened and said that France has only been lenient when it comes to trying genocide suspects.
"I think you will have to explain over and over again. You are here to tell us that France judiciary has little means, little resources. I think it is indecent, really indecent to come and tells us here, that justice is very expensive in France," she said.
"We tried hundreds of thousands suspects through Gacaca here. Let me tell you, impunity is much far more expensive than justice."
Munyeshuri continued to challenge Devos saying that if Rwanda managed, in the aftermath of the Genocide when the country was still struggling to make everything work, France cannot afford to complain today.
"I can't digest this argument that France does not have means to try genocide suspects because for us we managed to get tge means without judicial structures, after the Genocide."
Munyeshuri also brought up a separate case of Agathe Kanziga – spouse of president Juvénal Habyarimana.
"She is neither legal in France nor being pursued in court. It's strange, really strange."
She told Devos, that all the acts she will undertake in regard to trying genocide fugitives "will mark Rwandan history. There is still time for France and individuals of good faith like you."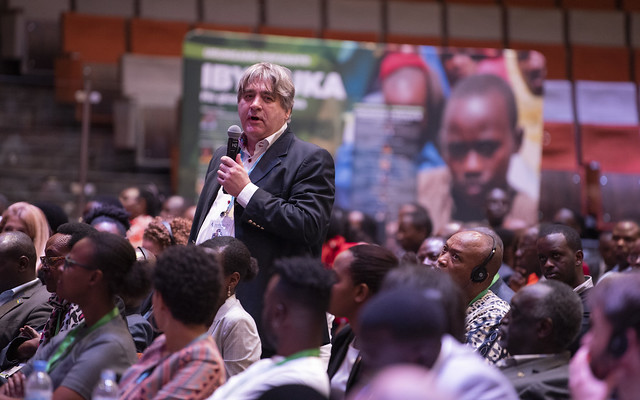 Thierry Gatete, a lawyer also concurred with Munyeshuri and said; "In the first place, we did not oblige foreign countries to try genocide fugitives, but to extradite them to Rwanda."
Gatete also had another proposal that "If they don't have means, or good will…you know…some people have even suggested that if any country is struggling to find means we (Rwanda) can find them so that genocide cases can proceed."
When she was given the floor to react on these issues and many others that were raised, Devos said: "I have mentioned these challenges, but I did not mean that they are insurmountable. Of course they are manageable. As a matter of fact, all the three cases were tried successfully."
She further said, it is challenging to hear that a judicial system does not have enough means, but indeed, they are not enough.
"It is extremely difficult to find enough means for lawyers, judicial support staff and the prosecution in general.
For Martin Ngoga, countries complicate the process of trying genocide cases, and just make them "a project."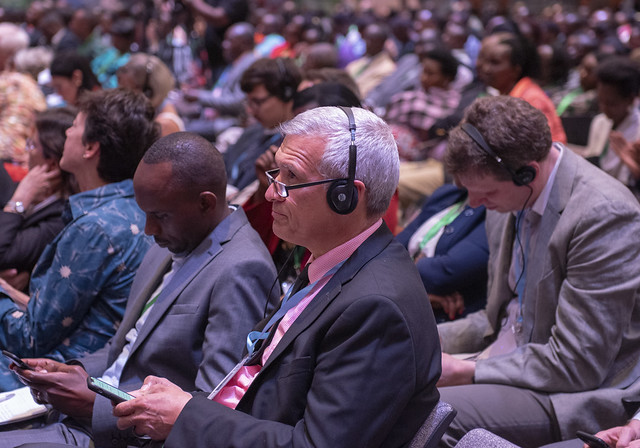 He gave a case of some investigations where it required the prosecutors to visit Rwanda for thirty nine times for just a single case.
"I wanted accountability to understand what they achieved in previous visits. I told them to go back home because it had become a project. You come you go, you come back…but you are not ready to show what you have achieved."