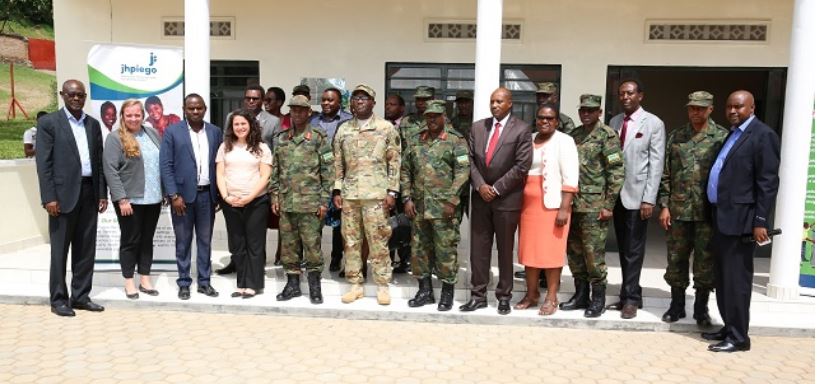 Rwanda Defence Force (RDF) has acquired its ninth Brigade-based clinic in Karongi district to serve troops attached to the 511 Brigade as well as surrounding communities.
The clinic, which is based in Kibuye cell of Bwishyurwa sector at the Brigade headquarters, was launched by the Chief of Logistics, Brigadier General Dr Ephrem Rurangwa.
The facility will offer HIV testing and counselling, HIV treatment and voluntary medical male circumcision (VMMC) for the RDF personnel, their families as well as surrounding communities.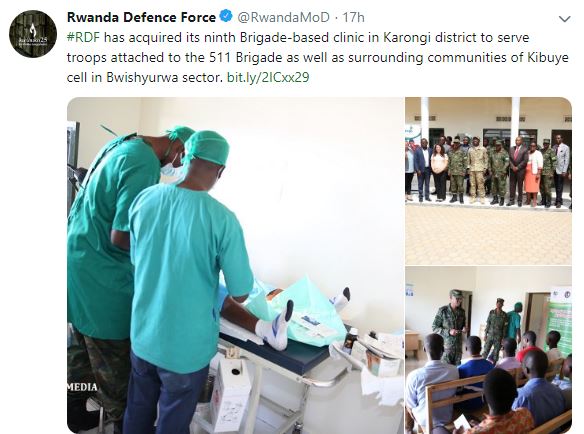 Brig Gen Rurangwa said that RDF is grateful for the healthy and fruitful cooperation with the US Department of Defence (DoD) and the US Embassy here in Rwanda in various sectors particularly in improving the wellbeing of our communities.
"This facility will provide comprehensive care to all in need of the services offered here. This is in line with the government and RDF policies of military health professionals being put at the disposal of our population" he said.
Major Christian Noumba, the director of defence cooperation at the United States Embassy in Rwanda said that they provided technical and financial support while the RDF did the rest.
"DoD appreciates RDF's efforts in contributing to Rwanda's development. RDF and DoD have had great cooperation and Rwanda is a country that we pride working with in different sectors due to its professionalism and discipline".
Other Brigade based clinic facilities that have been established include Rusizi, Huye, Muhanga, Gicumbi, Ngarama, Ngoma and Mukamira.