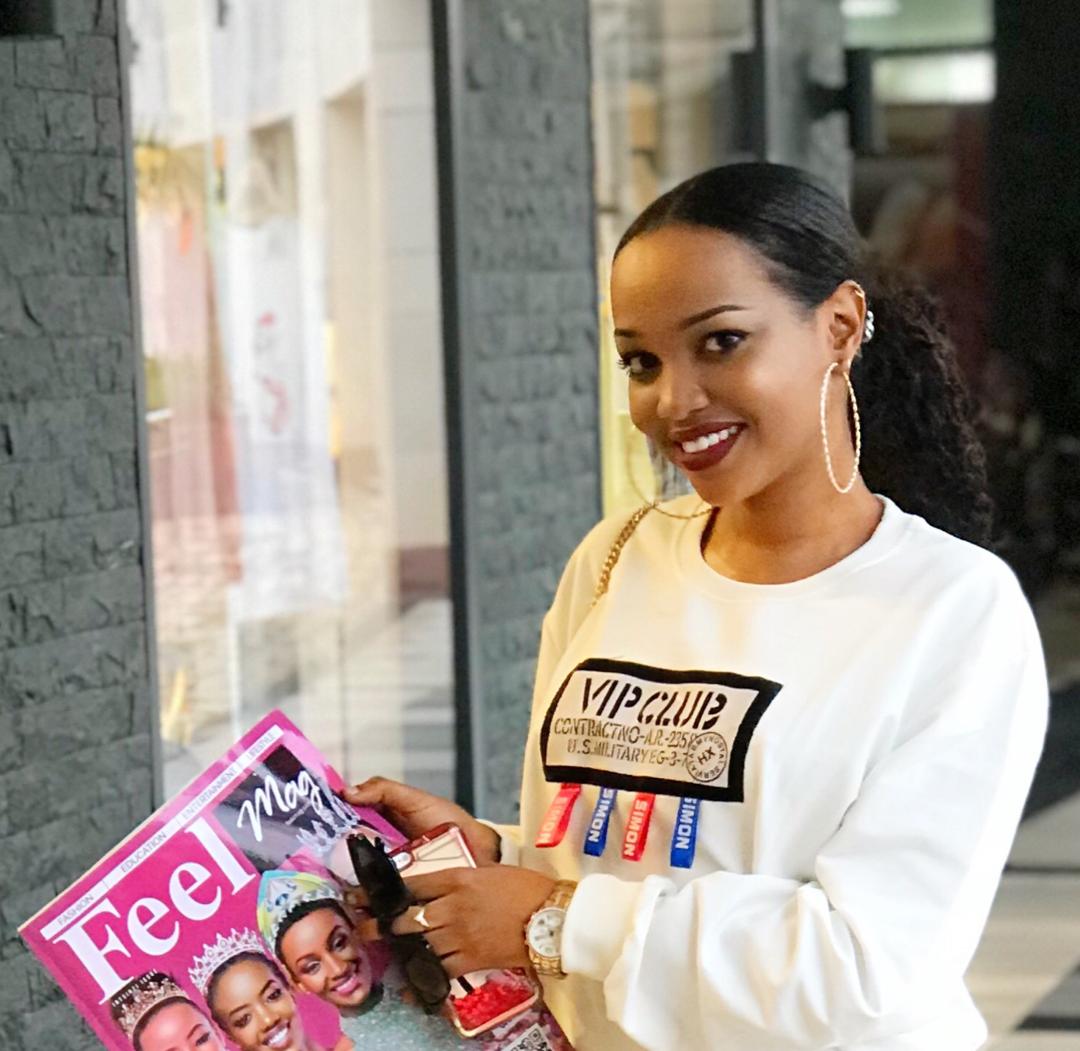 We normally appreciate the good looks of our celebrities in Magazines, on television, photo shoots, music videos and movies but we forget that behind the looks, there's always people called makeup artists that work hard to keep their beauty on point.
KT Press sat down with celebrity's makeup artist Milly Umuhoza and explained to us much about her work, the secrets celebrities use to keep us always attracted to them.
KT- Who is Milly?
Milly– Milly is a simple girl, entrepreneur, artist with passion in fashion and I was born 25 years ago as Milly Umuhoza.
KT– Milly, what really got you interested in doing makeup in the first place?
Milly- As a young girl, I used to paint my face, nails, hair with whatever I could come across be it my mom's makeup products to get a different look and through that I realized that my passion is in fashion industry especially being a makeup artist.
When I was in high school I branched and took a course in doing makeup which polished my already inborn skills and passion.
KT- Ooh you mean in Rwanda we have such schools that give skills in makeup profession?
Milly- Of course we do, especially through vocational schools although doing makeup doesn't interest students much.
KT- What could be the reason?
Milly- In Rwanda people have recently started knowing the use of makeup especially when it comes to people who much sell their images like models, actors and musicians.
Before it was hard to see our local made video on international platforms because those platforms they sell good images which is all centered on makeup but today our artists invest a lot in makeup to have nice looks in their line of work.
Some people only knew that makeup is only done at a wedding day but the world has changed especially the showbiz industry.
KT- How is skin care important and how can women recreate that sexy glow that we see in all celebrity photo shoots and red carpet events?
Milly- Skin care is extremely important. I spend a lot of time prepping and priming the skin before I apply foundation. I also always first ask my clients what's the occasion then there I can apply makeup that suits it.  For example makeup used on stage by artists is different from the one applied for wedding parties or office wear and I usually start  with a gentle exfoliating pad to remove any dead skin.
KT- What kind of power do you think makeup has for women?
Milly- Make up gives women a lot of self-confidence, appreciation and that beauty that makes them feel good about themselves. Sometimes when I am making up a client, I can see self-confidence in them come out as I paint their face.
KT- Share with us some of the celebrities that you have worked on?
Milly- I have worked on many celebrities including singer Knowless Butera , Charly&Nina artists, Active crew artists, Sisi Ngamije model and beauty queens.
KT- Is doing makeup a profession that can earn someone a living?
Milly-  Definitely, it's a profession like others and mind you whatever you have passion in always pays. Many people at my age struggle looking for white collar jobs and ever since I found my passion, I have managed to open up my own boutique Milly Beauty.
I normally charge from Rwf 50,000 and above depending on the occasion and mutual understanding relationship with that specific client.
KT- Anything you would like to share with us like your future dreams?
Milly-  I have a dream of opening up a school in Rwanda that will only be giving skills on doing makeup especially to girls because, we girls tend to come across with very many difficulties which at some point even bury our own talents.