Bank of Kigali Group PLC has approved a new operation plan to provide easy access to agriculture financial services and e-payments products for farmers as part of its focus to move from corporate to retail banking.
The bank served over 290,000 retail customers and over 24,000 corporate clients with the expansion of the Agency Banking Network to 1,427 agents processing over two million transactions worth Rwf103.6 million.
"The new product will enable farmers to get access to all our services at a low cost, easily access fertilizers and agriculture loans," said Dr. Diane Karusisi the BK Group CEO, speaking at Bank's 2019 Annual General Assembly (AGM) held in Kigali this Wednesday May 8.
Also in the new long term product, Karusisi said it will include using ICT solutions to ease modes of payment including taxes by using mobile phones.
This comes at a time when farmers have petitioned parliament with concerns including continued insufficient seeds, lack of access to timely fertilizers, markets for their produce and insufficient storage facilities among others.
To make the agro financial focused product accessible, BK has so far contracted 1000 agro dealers who will be working as BK agents adding to the existing ones countrywide.
"We don't want people to come to the branches to pay taxes, but we want them to start making payments including taxes by using their phones, without travelling," Karusisi said.
Clarifying on citizen's complaints over the Rwf500 fees charged by BK during declaration of Rwanda Revenue Authority (RRA) – an issue raised to parliament, Karusisi said that the charge is for rendering services but if there was an option the RRA would rather cover the charges.
"We handle 80% of the RRA tax revenues paid, and we find that this is a service which cannot be for free, but we are relatively cheap," Karusisi said in clarification.
Smart Agriculture
Also in the direction of improved ICT in agro business, the BK Group announced plans to cut use of paper by 10 million in the farmer's agro-inputs access programme dubbed Smart Nkunganire System (SNS)-launched in 2018.
SNS is a supply chain management system built by BK TecHouse Ltd in collaboration with Rwanda Agriculture and Animal Resources Development Board (RAB) to digitalize the end to end value chain of the agro-input subsidy program.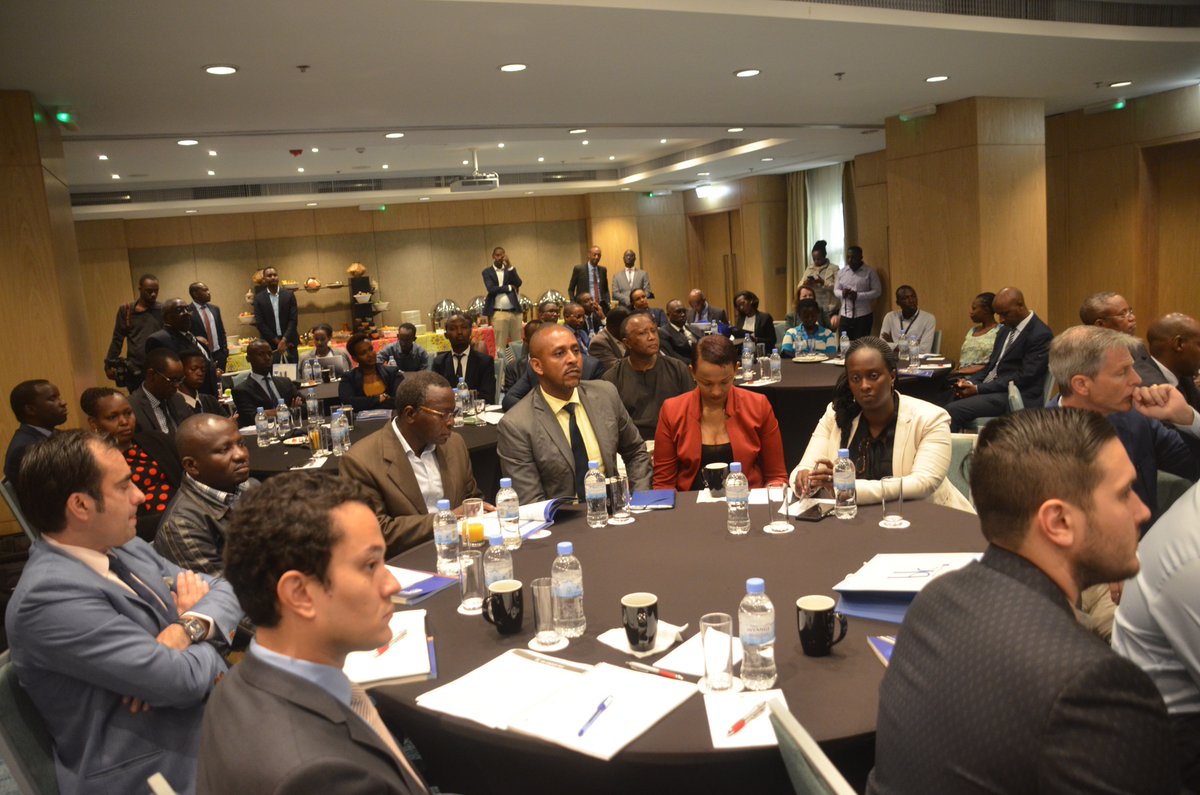 So far, more than 1.1million farmers have registered on SNS using any kind of phone by simply dialing *774#.
The farmers have been accessing fertizers through the subsidized input product management programme which uses papers, " but by next week we will discuss with agriculture ministry on modalities to introduce the paperless programme as 2019 season B starts," said Jean Claude Munyangabo, the Managing Director BK TecHouse Ltd.
5% Reinvestment Discount
For shareholders, BK Group Plc revisited its audited financial results, dividends rates but also announced a fresh re-investment window in which shareholders can re-buy more shares at a 5% discount. That is Rwf262 instead of the Rwf276 per share price.
BK financials reported a net income of Rwf27.4 billion (US$ 30.7 million) an increase of 17.2% Year-on Year (y-o-y), with Return on average assets and equity reaching 3.4% and 17.2% respectively for the period ended 31 December 2018.
"When I joined the bank 11 years ago we had $200 million in assets and today we have crossed the $1billion threshold. I believe that we should do better and that we can do better," BK Group Board chairman Marc Holtzman.
Even when BK has become the first Rwandan business and bank to cross list on the Nairobi stock market, officials made it clear that the bank is not going region but now focusing on internal expansion especially in the lucrative insurance sector, and consolidation of its local services.