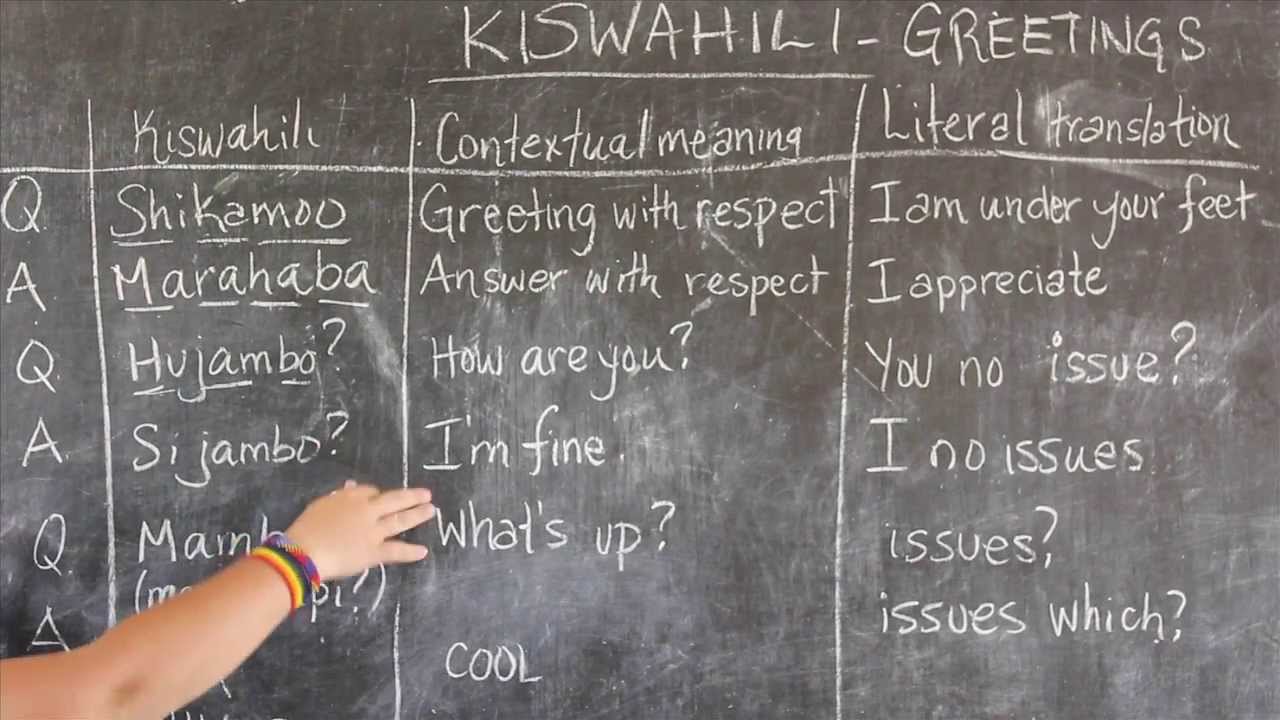 In April 2017, Rwanda adopted Kiswahili as official language, to join the mother tongue – Kinyarwanda and the existing official language English and French.
Part of the integration to the East African community, Kiswahili has become the 'Jumuia' language, but, two years later, little is being done to transform it into a language of the community as far as Rwanda is concerned.
The national gazette is still publishing in three languages, namely Kinyarwanda, English and French.
In other words, no official administrative document was issued in Kiswahili ever since, and the community is looking for the language from afar. The language was left to a few members of communities from neighboring Swahiliphones – Tanzania, Democratic Republic of Congo and Kenya and Muslim community in general.
"Small communities of Kiswahili speakers in Rwanda can be traced at Gikondo, a place called Sodoma near Magerwa – the general warehouse of Kigali thanks to the Tanzanian community which does transport business," Janvier Nshimyumukiza commonly known as Popote, a journalist and notorious young Kiswahili speaker told KT Press.
Nshimyumukiza also said, that another community is located in Biryogo – Nyamirambo of Nyarugenge district, a predominantly Muslim community.
Kiswahili can also be traced at Rusizi and Rubavu, two towns neighboring with Democratic Republic of Congo which also has a large Kiswahili community.
A few Rwandans who learnt Kiswahili in literature though, are struggling to speak it, according to a few radio presenters who have a small space on their radio channels.
"A few listeners call us to give contribution and surely we receive calls from the same people across the year, but they struggle to give a complete sentence though you feel a sense of courage to learn and speak it," said Vincent Hategekimana, journalist at Radio Salus from Huye, southern Province.
The University's radio runs two hour talk show Ongea na Radio Salus program in Kiswahili on  Saturday. It is basically an entertainment piece which reviews the latest Kiswahili music, including dedications.
The Public Broadcasting Agency, Radio Rwanda also kept a low profile in regards to the new official language. They have maintained 15 minutes of Taarifa Ya Habari – news in evening every day. This was the only space dedicated to Kiswahili since several decades.
The public television – Rwanda Television also has one hour talk show – East African Connection, but funny enough, they kept its title in English because they estimate that, marketing wise, English may sell better.
Trying to create a vibrant Kiswahili community in Rwanda could also be Nshimyumukiza. With two hours of Jukwaa la Kiswahili (Kiswahili Podium)at Isango Star.
The program offers a platform for the audience to enrich their vocabulary in Kiswahili and Kinyarwanda respectively.
"It also reviews local news in a way that helps the audience to get the translation of Kinyarwanda words into Kiswahili," Nshimyumukiza said.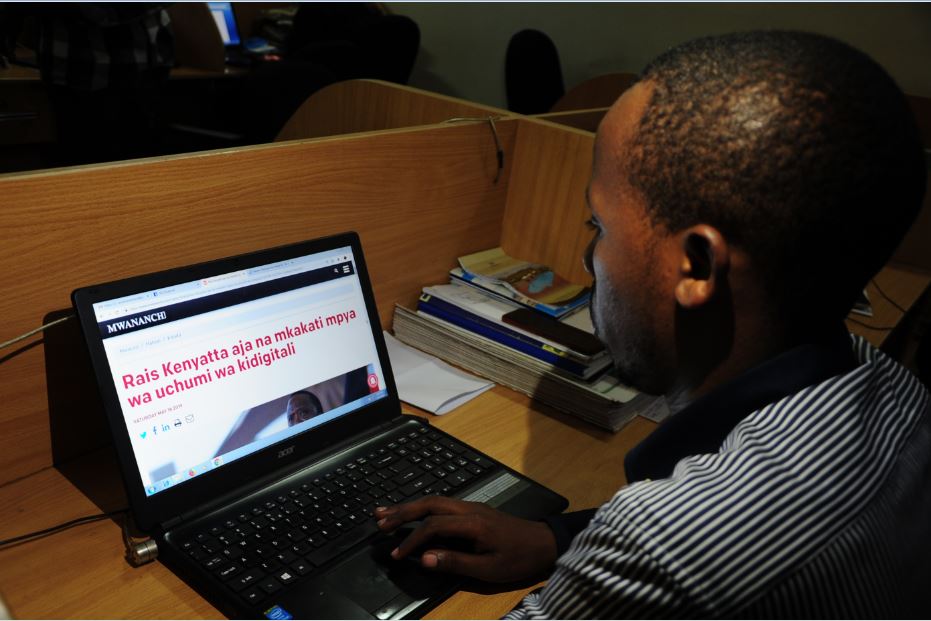 To give it an entertainment touch, which attracts the youth, Nshimyumukiza also added dedication of Kiswahili songs.
A shortage of teachers
In front of these shortfalls, the education system is not doing a lot neither.
According to Irenée Ndayambaje, the Director General of Rwanda Education Board (REB),"Kiswahili was included in the 2016 national curriculum of Secondary school."
Kiswahili has one hour per week in secondary schools, but Ndayambaje said, "the country still has a few teachers and books."
However, Doctor Emmanuel Ahimana, director of Humanities and Languages department at College of Education – University of Rwanda told KT Press, that currently, Kiswahili is "almost nowhere in the Rwandan community, except at the university."
"The challenge is that, Rwandans like their language too much-go to the market, none speaks a foreign tongue, at the church, it is purely vernacular and worse, when you try a foreign language, you attract the attention of the neighbors."
Ahimana however, said that the language is getting a community of people who will improve it.
The department has a combination of Swahili and Education which graduated an estimate 200 students in the last 5 years.
"They master the language and we hope them to advance the Swahili community," Ahimana said.
He only has one request to make to the Rwandan community "never to consider anyone speaking the language as being arrogant. Kiswahili needs attention and consideration in the community."
Meanwhile, the people interested in learning Kiswahili claim that there are not enough books in the country.
Ahimana said, "The challenge is that some Rwandans do not want to go online. We are no longer getting hard copies, but google, e-bay, amazon and other e-markets have enough documents for anyone who wants to learn.
Why Kiswahili anywhere?
Kiswahili is increasingly becoming an important language. The language is spoken by an estimate 200 million people in East Africa – Tanzania, Kenya, DRC, Rwanda, Burundi and Somalia and some others scattered communities across the continent which is an increasing market.
Any country of East African Community is particularly meant to know it, since, according to Nshimyumukiza, "it is has become an official language of the community."
He aso says; "this is the only common bantou language spoken in our block."