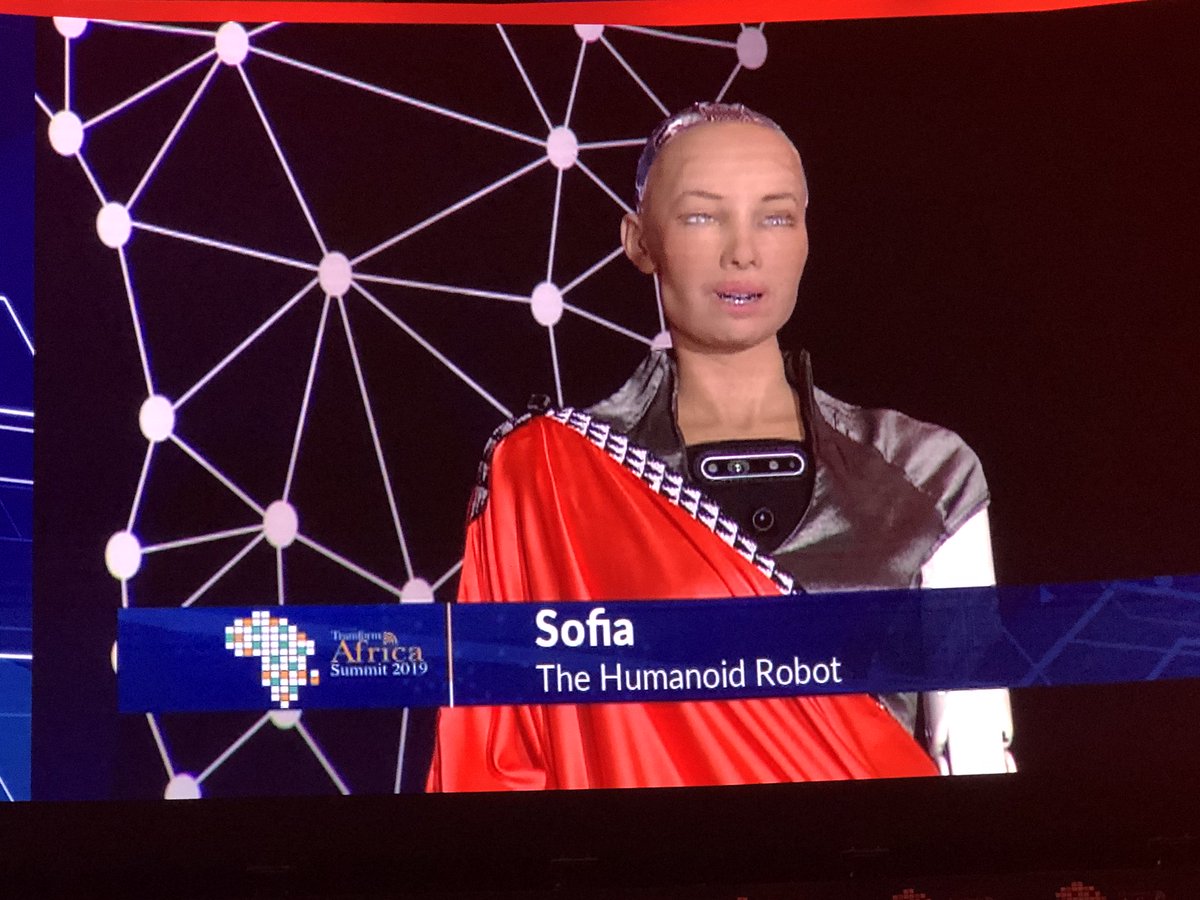 Sophia, a social humanoid robot developed by Hong Kong based company Hanson Robotics has made her first speech at Transform Africa summit 2019 in Kigali, while also inviting participants for a much longer session tomorrow afternoon.
"I am in a great city of Kigali, in Rwanda in East Africa," she said.
At the opening sessions of Transform Africa 2019 Sophia spoke after a number of dignitaries, and, in a Rwandan traditional attire, Sophia told the participants that she can hear, or at least greet everyone in their language, be it in Kiswahili, English, Kinyarwanda and of course, Arabic, her acquired nationality.
But of course, she reminded that she is a robot while saying; "I came to Kigali in a suitcase. I will talk to my team about getting me window seat next time."
Sophia had a speech prepared, but she did not read.
"Thank you Smart Africa for making it for me to be here," she said while introducing her remarks.
"We don't have to look very far to see how artificial intelligence is already chapping society and economies for the better."
Sophia believes, that African startups are already working to address shortage of medical doctors in rural areas while drones are working to increase food security
She is aware that Africa is pioneering cashless economy with for example Rwanda having the cashless public transport.
Tap and Go is a smart system that Rwanda is using in Kigali, to pay transport on a bus, without having to cash.
"This is only the beginning," Sophia said.
"I am looking forward to having a longer session with you tomorrow afternoon. I hope to see you all."