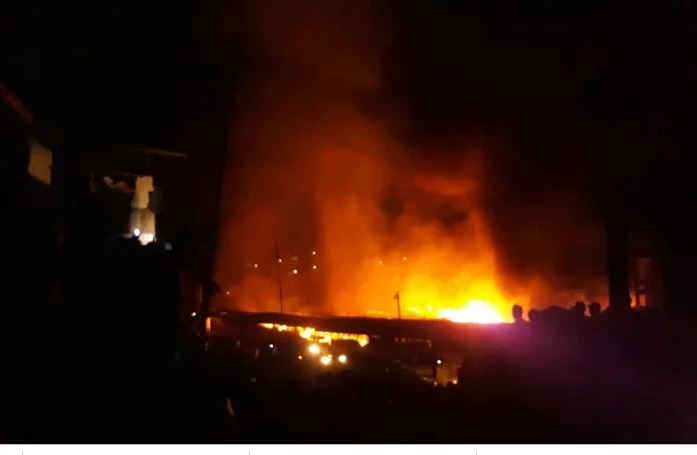 For the second time in one month, properties have been destroyed after fire swept through Agakiriro-Gisozi – One Stop center furniture market of  the capital Kigali located in Gisozi sector, Gasabo district in the capital Kigali.
The market largely includes furniture and timber workshops which supply the capital Kigali and the whole country. On June 3, a similar fire affected several workshops –  leaving the owners hopeless.
The fire started at around 6:00pm local time  and spread to Gakiriro-Gisozi market before being contained 2 hours later by Police  Fire Brigade.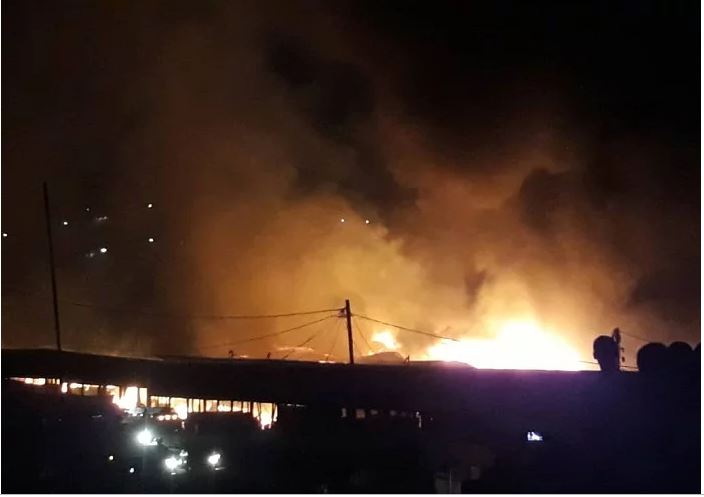 No injuries have been reported in the incident, but timber stores perished massively.
Eye witnesses told KT Press that they don't know yet the source of this incident, but, some of them stated that the blaze broke out due to faded wiring system.
A trader only identified as Egide told KT Press: "This market has been a source of our bread for a couple of years. This is very unfortunate and I fear, we shall run mad. My colleague almost threw himself into fire to burn with his properties."
Currently, the demolished properties haven't been converted to monetary terms.