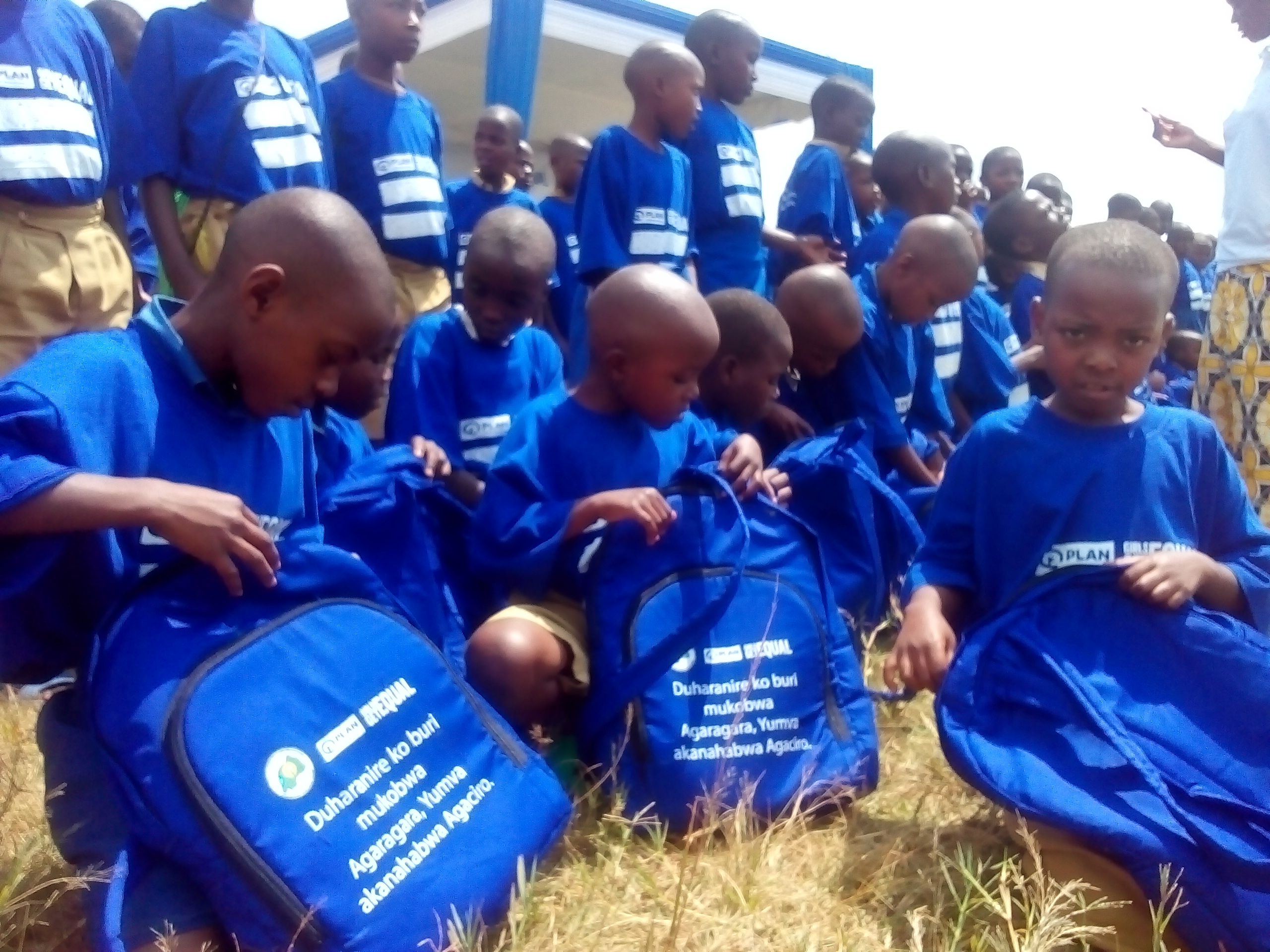 Plan International Rwanda in partnership with the Rwanda Parliament has scaled up the Girls Get Equal Campaign with a focus on good parenting in ending teenage pregnancies across the country.
This follows the launch of the 5-year national campaign in March 2019 in partnership with the government and Imbuto Foundation.
The scale up launched this Friday was combined with the celebration of the International Day of African Child2019, held in Gatsibo District- Eastern Province under the theme: "We won't stop until every girl is seen, heard and valued."
MP Beline Uwineza, the Chairperson of Rwanda Women Parliamentary Forum (FFRP) said the choice of starting in Gatsibo was to address the problem within its roots in order to send a national message to all parents.
For example national figures show that teenage pregnancy stands at a rate of 7% countrywide and over 600 girls were victim of unwanted pregnancy in the last three years In Gatsibo district alone.
At least 119 of the men in the last six months have been arrested and tried in court over teenage pregnancy cases. Moreover, 21 of them were released as a result of lack of evidence, according to Gatsibo Mayor Richard Gasana.
"This is social problem of which parents have a big role to play if we are to address it. We are not ending here, our plan is to go across the country educating all communities to know that teenage pregnancies is a serious crime that negatively affects girls' future and the nation at large," said MP Uwineza.
The Girls Get Equal campaign is a youth led social change campaign that is aimed at ensuring every girl and young woman has power over her own life and can shape the world around her.
In role play at the launch event, pupils at Kanyinya primary school demonstrated how poor parenting can lead teenage girls to be lured into having sex with adult men who use financial power and status and resulting in unwanted pregnancies
This was also proved by a living testimony of one of the victims, Leah Mugwaneza, 25, who was  got pregnant at the age of 19, dropping out of school at Senior 5.
"Getting pregnant was a shameful thing that happened to me and I lost trust of my parents and people mocked me in society," Mugwaneza told other girls at the event.
Girls Get Equal campaign demands are: Power to make crucial decision about their lives, Freedom to move, to live and to speak up without threat of violence and harassment, Representation in all measures, social economic, health, politics and leadership, education and technology.
To bring hope to teen mothers, Plan International Rwanda has since last year started a technical education project for Gatsibo girls, like Mugwaneza who gave birth at a young age to regain their social confidence with skills.
At least 100 young mothers have enrolled in the school (Umbrella TVET School) which teaches the girls skills in tailoring, electricity, mechanics and construction.
Alice Rugerindinda, the Plan International Rwanda representative in Gatsibo said that 88 girls will be recruited in the July2019 intake.
"The girls came up with this idea of technical skills as a way of self-empowerment to fight back as abled person and prevent one of attempting to lure them into their past mistakes," Rugerindinda said.
He said that more girls will be enrolled in the next five years.
At the launch event, Plan International Rwanda also donated 188 goats, 713 health insurance cards for all teenage mothers and their children in Gatsibo, and 1,600 hygienic pad for beneficiaries in both Gatsibo and Bugesera districts.
The organization also donated megaphones and sporting equipment for four children rights awareness clubs in four sectors.