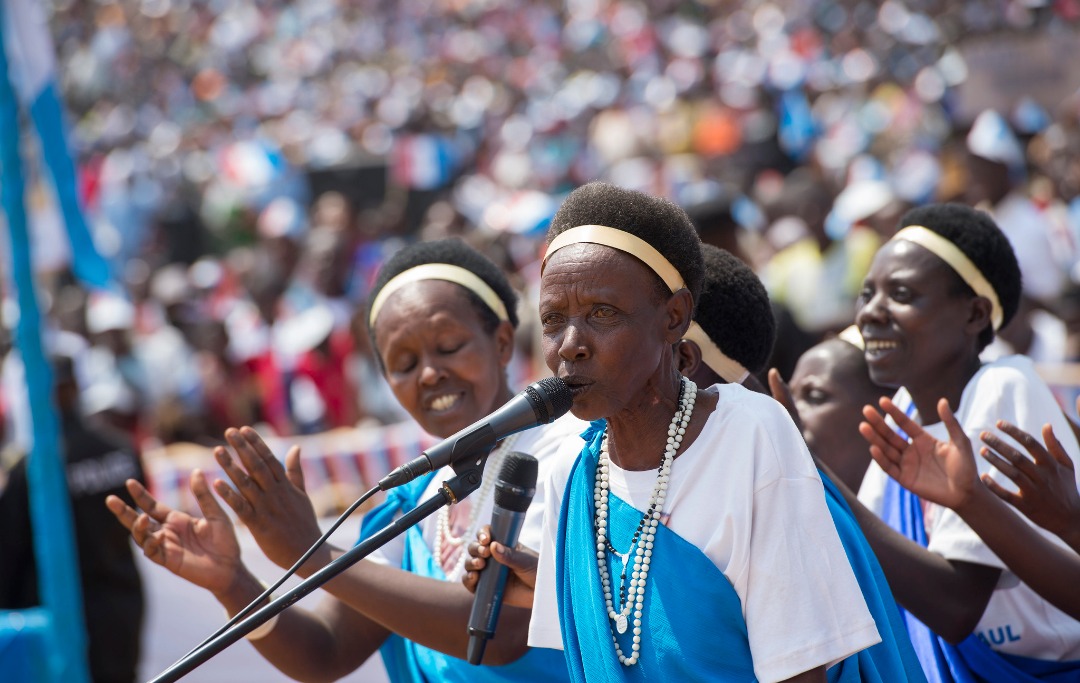 Daphrose Nyirabahutu, the granny who was nicknamed 'Umukecuru wa Perezida' or loosely translated as 'the president's granny' has succumbed to a liver disease, aged 71.
According to news from our reporter in Nyaruguru disrtrict – home to Nyirabarame, the granny has been battling the disease at Huye based University Teaching Hospital (CHUB) since more than one month.
"It is so sad to hear the loss of Nyirabahutu Daphrose .The District will never forget her artistic and inspirational contribution   in big events.May her soul Rest In Peace," tweets Nyaruguru district.
The district published this tweet with a photo showing President Kagame while greeting Nyirabarame and her fellow traditional entertainers.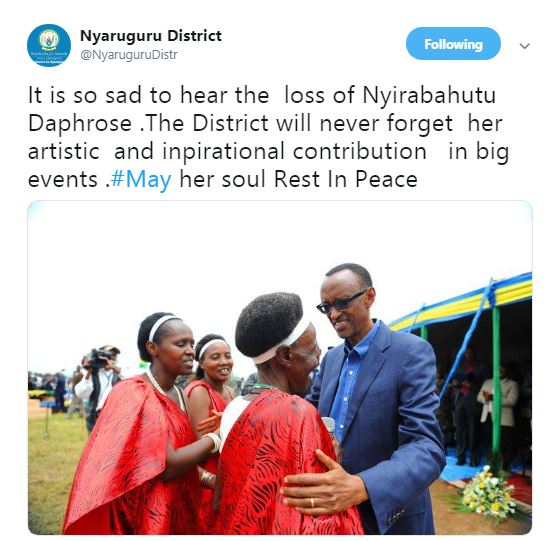 Indeed, Nyirabahutu will be missed. She was a talented traditional artiste. Whenever President Paul Kagame went in Nyaruguru, Southern Rwanda for citizen outreach or electoral campaigns, she dedicated to him a very beautiful song. The crowd  was attentively listening to her sweet words she beautifully put together for 'Intore Izirusha Intambwe'.
"Her death is a very big loss to Nyaruguru. I am very sorry for her cultural troop. What will it become my God!" her neighbor, Stephanie Nyiraminani said.
May she RIP.