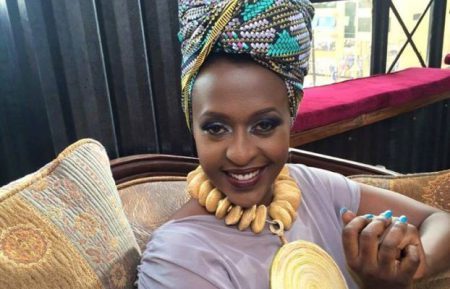 Diva Lillian Mbabazi is set to perform in Rwanda come 11th July at Kigali Conference and Exhibition Village in a concert dubbed Ikaze Night.
Ikaze Night it's a night of performances organized to fundraise for Ubumuntu Arts Festival slated to kick off on 12th-14th July at Kigali Genocide Memorial Amphitheater.
The Danger hit maker is the main act and will share the stage with various artists like Generation 25 (Rwanda), Unidance (Rwanda), and National Ballet (Rwanda), Under Surface (Netherlands), Street Dancers Company (DRC), Alexander Star (USA).
This is the second edition of Ikaze Night and the 5th edition of Ubumuntu Arts Festival.
Ubumuntu Arts Festival supports national and international peace-building by providing a platform for performing arts that deal with the social trauma of violence in all its forms. In addition to the festival, Ubumuntu works to advocate for arts education and build the capacity of Rwandan artists as a tool for healing and dialogue.
Hope Azeda, the founder and creative director of Mashirika, the festival organizers, Ubumuntu Arts Festival was created to help Rwandan communities to unite, and international audiences to understand the 1994 Genocide against the Tutsi through stage and theater productions addressing the theme of humanity.
In 2016, the Rwandan diva based in Uganda Lillian Mbabazi put up epic performance and left many yearning for more at Kigali Jazz Junction.
Born 1984 in Uganda by Rwandan parents, Lillian Mbabazi attended Kigali International Academy and joined Makerere University for a bachelor's degree in social sciences.
She has been active musically since 2003, she has managed to record hit songs like Vitamin, Yoola, Simple girl, Love Letter, Danger. She owns a band dubbed The sundowners.