The border of Gatuna that connects Rwanda and Uganda in the Northern part of the country has been reopened, Rwanda Revenue Authority – the country's tax body announced over the week-end.
The border was closed in March this year for heavy trucks crossing into Rwanda for renovation works.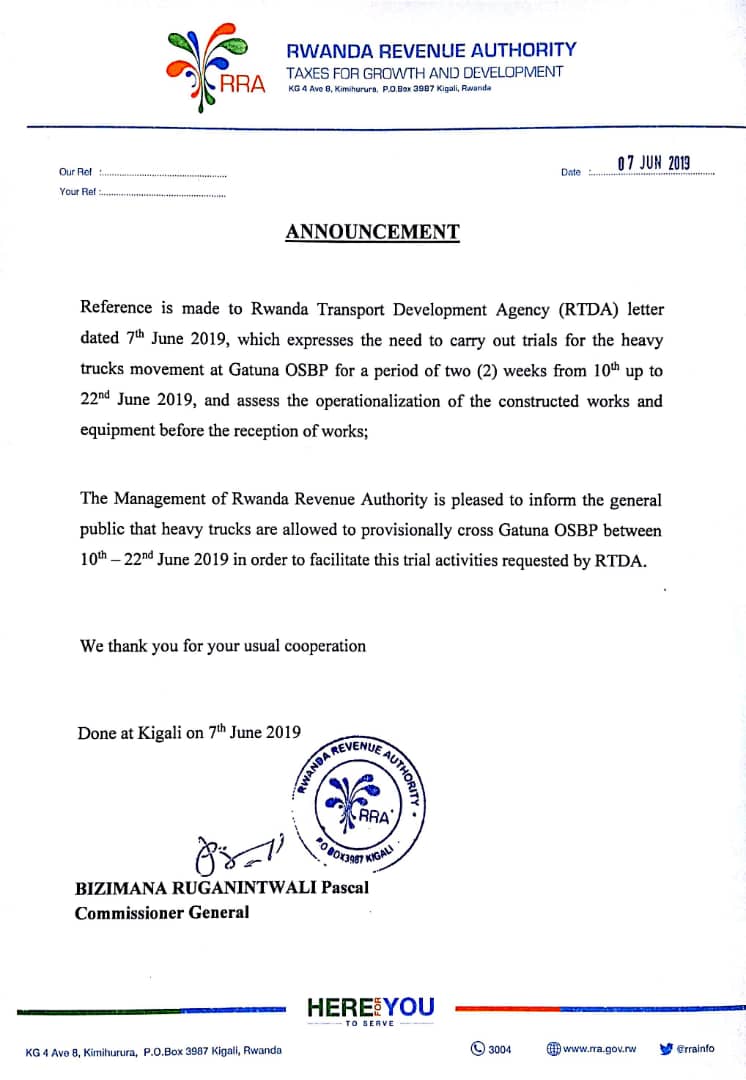 The closure, however, had been perceived by Uganda as a political sabotage – accusing its neighbor of deliberately banning heavy trucks from crossing into Rwanda.
But government in Kigali continuously explained the issue was for renovation purposes which left the border to operate at 30 percent.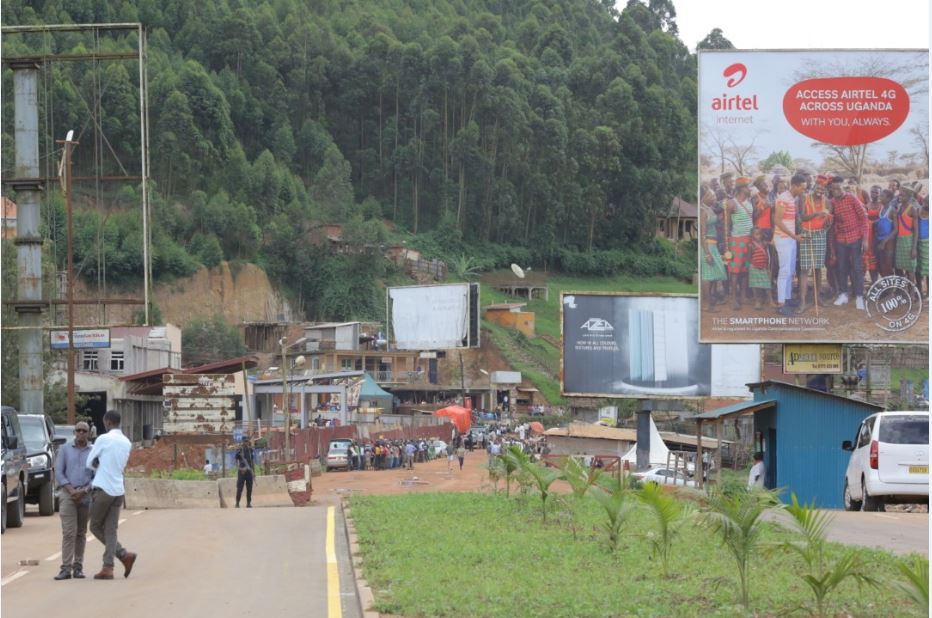 In the process, Rwanda issued a statement announcing other alternative routes as construction works in Gatuna are being finalized. All trucks were diverted to Kagitumba and Mirama hills border.
In a statement issued by Rwanda Revenue Authority (RRA), the border has been temporarily opened for trial pending full completion.