Rwanda's First Lady Jeannette Kagame has once again demonstrated her passion to reach out to the vulnerable communities to support them.
Mrs. Kagame joined president Paul Kagame in Botswana for a two day state visit that concluded on Friday.
On Day One in capital city Gaborone, First Ladies Jeannette Kagame and her counterpart, First Lady Neo Masisi, began their activities by visiting the Botswana-Balyor Children's Clinical Centre of Excellence.
The two First Ladies, were joined by representatives of the Ministry of Health and Wellness for a tour of the Centre, which is renowned for pediatric HIV/AIDS treatment and Cancer care.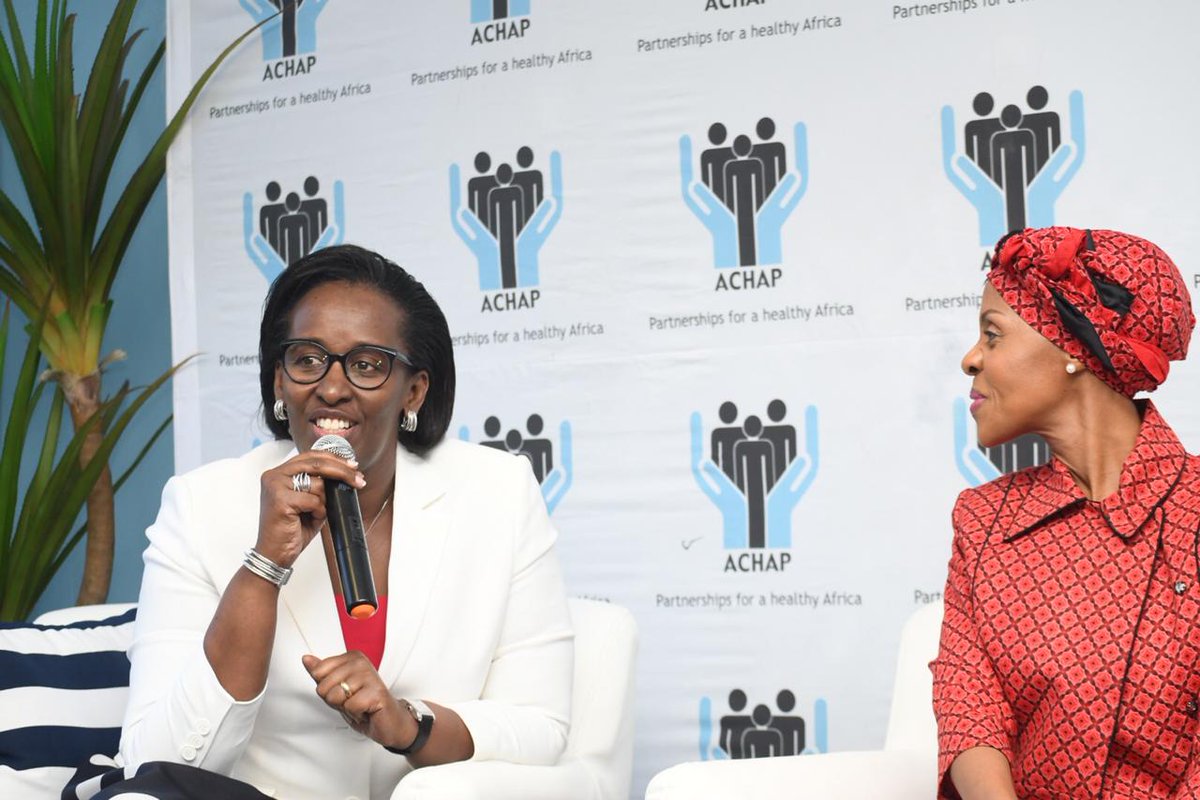 A result of a partnership with the Government of Botswana, the Botswana-Baylor Centre, state-of-the-art treatment and care, free of charge, to HIV infected children, adolescents, young adults and their families across Botswana.
During her visit to the Botswana-Baylor Centre, First Lady Jeannette Kagame also had an opportunity to visit the Adolescent Centre and interact with the young people patients at the Centre.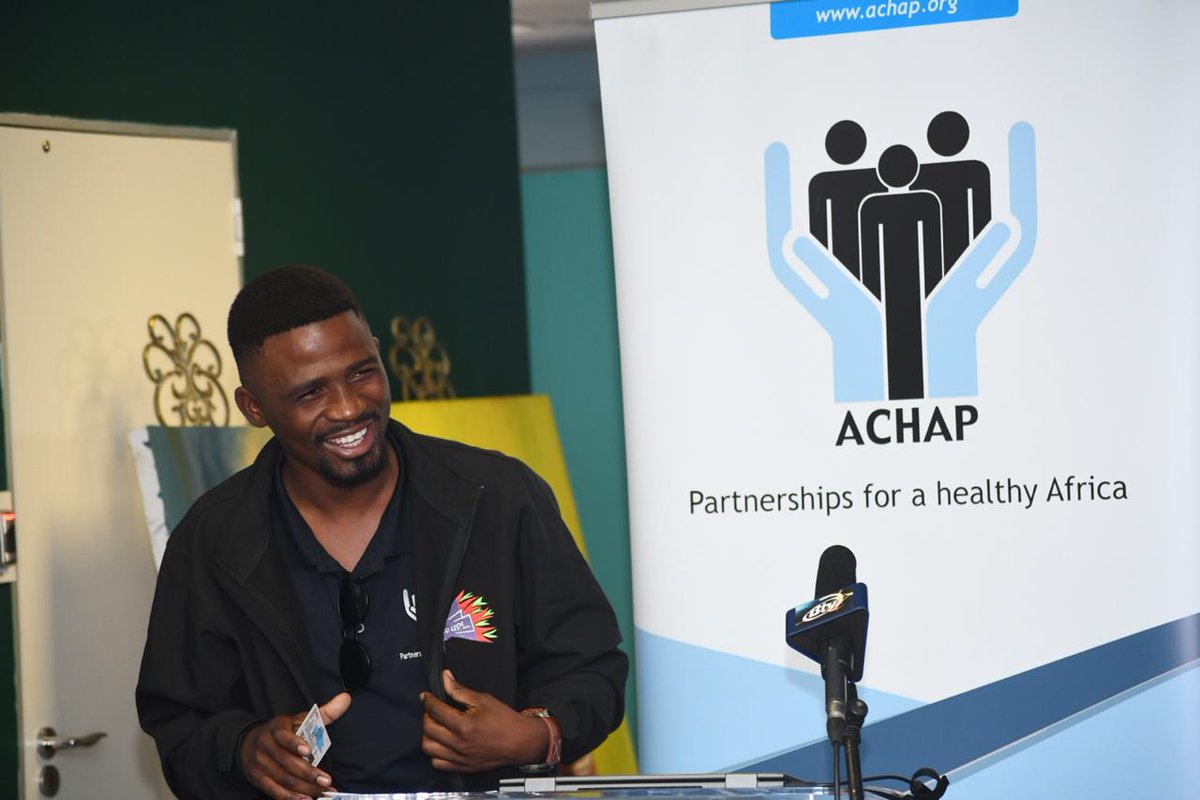 Thereafter, First Lady Jeannette Kagame, accompanying President Paul Kagame attended a State Banquet hosted in their honour by President Dr. Mokgweetsi and First Lady Neo Masisi.
On Friday, First Ladies Jeannette Kagame and Neo Masisi visited the African Comprehensive HIV/AIDs Partnerships headquarters, to learn about their successful approach in supporting HIV, TB and NCDs prevention, care and treatment.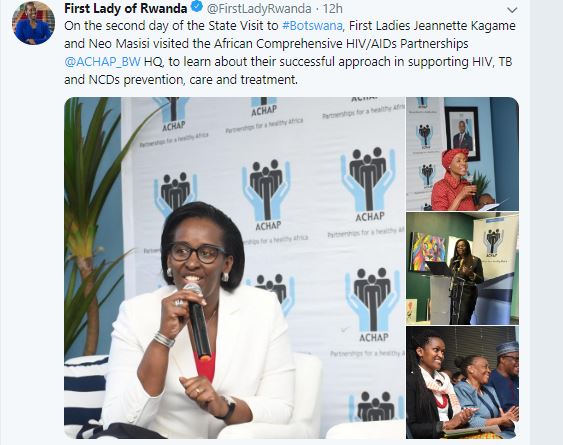 This centre also provides capacity building and social asset building, which ensures young people are trained and mentored towards healthy lifestyles, career development and academic excellence.
During their visit, First Lady Jeannette Kagame and First Lady Neo Masisi had the opportunity to listen to testimonies from some of the young people that have benefited from the program.
"Thank you ACHAP for giving a dream to these young people. Your stories are highlights of this visit. Keep it up!" The First Lady said.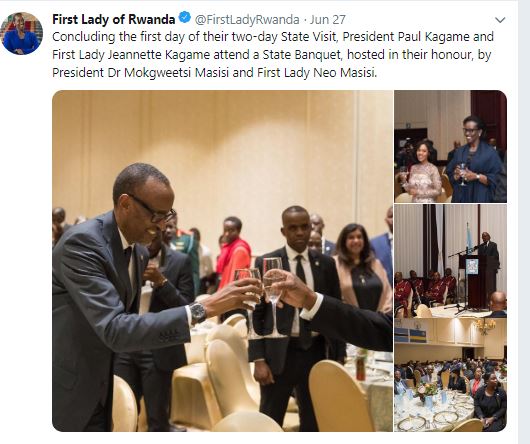 Mrs Kagame champions such activities of supporting vulnerable people in the community back home. The Isange One Stop Centre which provides several supports to the victims of domestic and gender base violence is an initiative which has full support of the First Lady.
Imbuto Foundation, a non profit making organization that was founded by Mrs Kagame about 20 years ago, has even a much wider holistic approaches in social protection. Its intervention ranges from education, health, among others.