Imbuto foundation- a philanthropy organization championed by Rwanda's First Lady Mrs. Jeannette Kagame has resumed the campaign to sensitize communities across the country to adopt health behavior that will improve their wellbeing.
The 'Baho Neza Integrated Health Campaign' aims at extending universal medical services to rural communities including, Family Planning contraceptives, blood testing, fighting malnutrition, among others.
It also focuses on Early Childhood Development (ECD) by addressing various health related issues such as poor diet for children.
On Thursday 27, the campaign resumed in Gisagara district, Southern province with inauguration of 4 Health Posts worth Rwf76 Million  in various sectors including, Mugombwa.
Last month, other districts including, Kirehe, Nyagatare, all from Eastern province benefited from 'Baho Neza Integrated Health Campaign'.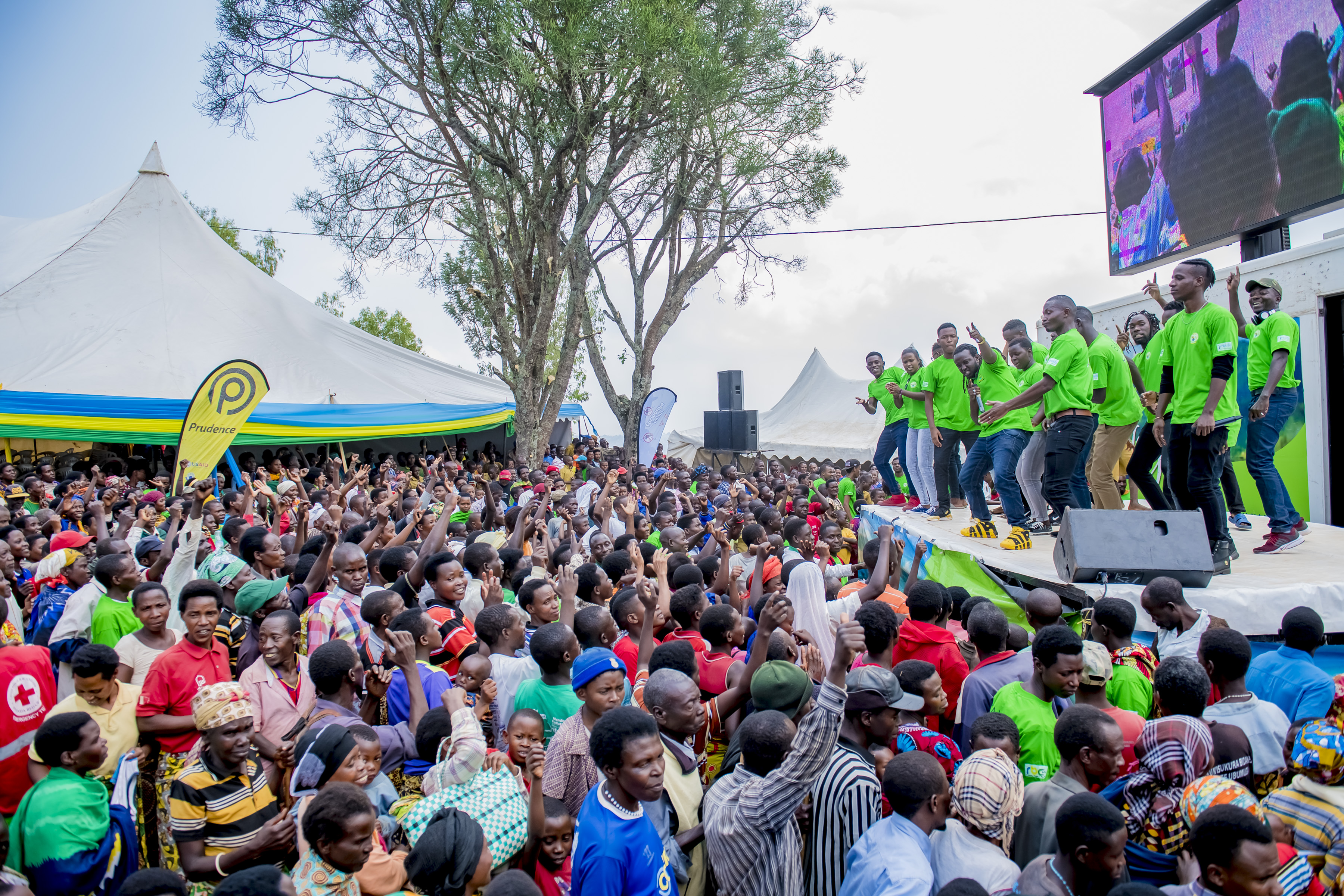 Under 'Baho Neza Integrated Health Campaign', so far, 130 Health posts worth over Rwf2.4 billion have been established in several parts of the country.
"This campaign targets extending universal medical services to all people, during the campaign, we advise people on family planning, fighting malnutrition etc," Geraldine Umutesi Deputy Director-General of Imbuto foundation said.
"We shall reach out to all corners of the country, sensitizing parents on fighting early pregnancy issues among other relevant health messages. Parents need to know that giving birth to a child should be planned," Umutesi said.
The campaign also supports construction of health infrastructure.
The Ministry of Health in collaboration with Imbuto Foundation and Society for Family Health (Sfh) Rwanda organization targets construction of about 1000 Health Posts by 2024.
"The Health posts will help to reduce the walking distance to the health post," Dr. Diane Gashumba, Ministry of Health said.
"The target is to bring the walking distance to 30 minutes from an hour on average."
The three yearlong campaign will be implemented in phases; each year will be divided in two phases lasting for six months.