Military officers from Uganda, Rwanda and other East African Community member states of Kenya, South Sudan and Tanzania have kicked off a week-long 'EAC Armed Forces medical outreach' in different parts of Eastern Rwanda.
Thousands of patients are expected to benefit from the program that kicked off on Friday, June 28.
The programme, according to Rwanda Defence Force (RDF), was mooted and decided by the EAC Sectorial Council on Cooperation in Defence held on April 6, in Tanzania.
It is organized in line with celebrations to mark the 25th Liberation Day in Rwanda on 4 July 2019. Burundi did not show up for the joint regional health program.
According to Rwanda Defence Force, activities by armed forces in the region will be conducted in hospitals of Bugesera, Rwamagana, Kayonza and Nyagatare districts.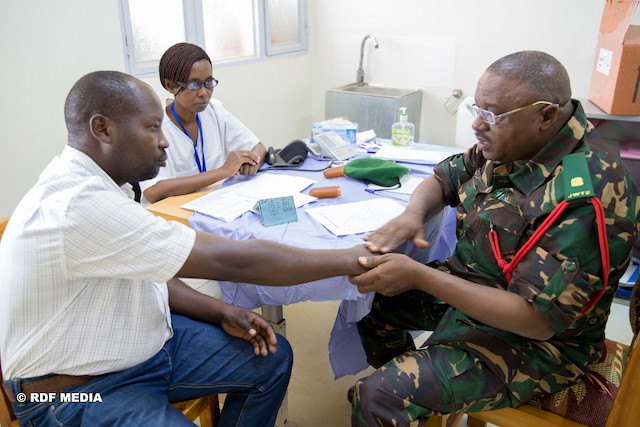 The activities are part of shared experiences and cooperation among armed forces in the region, according to Col. Dr. Jean Chrysostome Kagimbana, Commandant of Rwanda Military Hospital (RMH).
Through such activities, he said, "Citizens get a chance to have free medical care from different medical experts. Therefore, we call on everyone to come for treatment."
The week-long program started with deployment of medical contingents from member states to different hospitals across Eastern Province.
Ugandan contingent was deployed in Bugesera district which borders with Burundi. The contingent leader, Col. Dr. Joseph Asea said the program cements EAC agenda.
He insisted that, for the past one year, Civil Military Cooperation (CIMIC) activities conducted by EAC armed forces have exhibited a sense of brotherhood.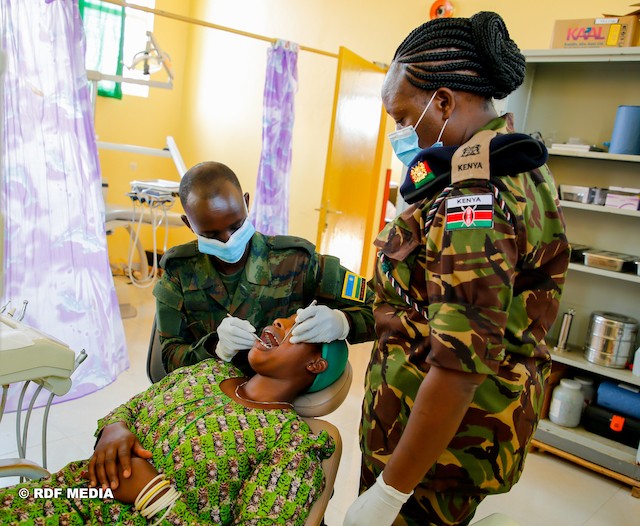 "Since last year, the Civil Military Cooperation (CIMIC) activities were conducted in the spirit of the brotherhood. We are one, and have a common target," he said.
Col. Dr. Asea said he was impressed by the turn up in the area. "Generally, the turn up is good and it has been lauded by the patients and host country."
In Rwamagana District, Col. Dr. Justino Muinde led a team of medical experts where the Kenya Defence Force (KDF) medical contingent was deployed.
Other contingents will be treating patients in remaining two districts.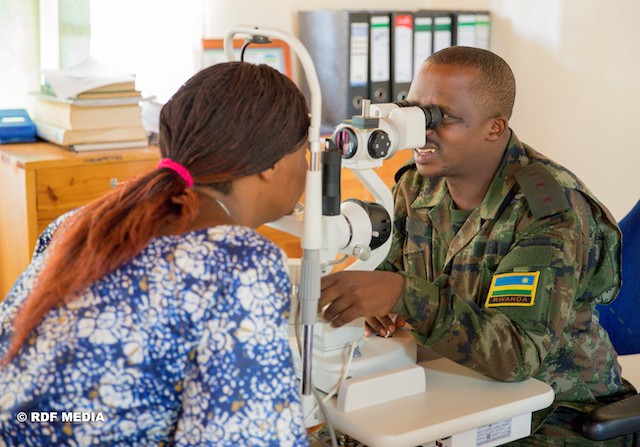 In April this year, RDF kicked off a "Citizen Outreach Programme 2019 (COP 2019)" which is characterised by various activities geared towards socio-economic development of Rwanda and its citizens.
At least 137,900 patients are expected to benefit from healthcare services during three-month program.