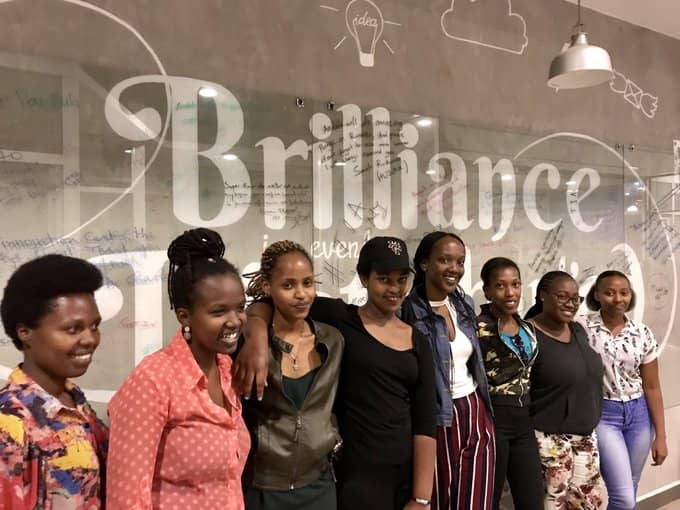 Andela – a global software engineering company with offices in Kigali on Thursday, officially launched 'The Power of X campaign to recruit Junior, mid-level and senior software engineers.
According to organisers, the theme of the event lies on Andela's mission to solve the global technical talent shortage by building distributed engineering teams with Africa's top software developers.
As a matter of fact, in five years, Andela has hired 1,000 developers out of more than 140,000 applicants, with tech
campuses in Lagos, Nairobi, Kampala and Kigali.
The event brought together multiple stakeholders within the Rwandan and African Technology Ecosystems to share ideas on how to build strong careers for a sustainable future of the software engineering field in Rwanda.
The goal of the event is to provide an understanding of the various possibilities for long-term employment and the knowledge necessary to begin work in software engineering and progress in that job.
During the event, participants discussed and addressed the necessary changes to make to reinforce the field and make it more competitive at an international level.
During the event, several speakers interacted with participants. They included Claudette Irere, Permanent Secretary, Ministry of ICT and Innovation, Faith Keza, Managing Director of Irembo; Clement Uwajeneza, Country Director of Andela Kigali and Nifemi Bello, Senior Product Manager at CcHub.
Others included Vanessa Umutoni from Girls In ICT, Clarisse Iribagiza, CEO, DMM Hehe and Norbert Kwizera, Software Engineer, Nyaruka.
Other Senior Software Engineers from Andela Kigali, Nairobi and Lagos and students from the University of Rwanda, Africa Leardership University (ALU), Akilah Institute for Women, AAdventist University of Central Africa (AUCA), Carnegie Melon UUniveristy and Kepler attended the event.
Experts at the event raised concerns that despite this investment and existing untapped job opportunities, needed skilled personnel and low anagement rate for women in the field.
Claudette Irere, the Permanent Secretary (PS) in the ministry of Information, Communication Technology and Innovation, said that because of lack of general digital literacy and a clear career guidance path in the field of technology, which has led partly shortage of numbers software developers and engineers and fewer women join this field.
"This, you can compare to building a highway and just talking walking through it. So we don't have people creating content, don't have the systems and the critical mass is not there," Irere said.
PS Irere, who is a former coder and software engineer turned politician, was speaking at the first Andela Rwanda technology experts' fire-side meeting in Kigali this August 1, 2019 dubbed "Building software engineering to suit particular local needs".
The meeting was aimed at sharing ideas on how to build strong careers for a sustainable future of software engineering in Rwanda and discuss necessary changes need to reinforce and make Rwandans competitive globally.
Though the exact numbers of software engineers are not known, it's believed that currently there are about 200 software engineers, of which Andela alone has over 80 engineers (with less than 10% of them being women) and only one senior engineer in the country-Gilbert Nzuwera.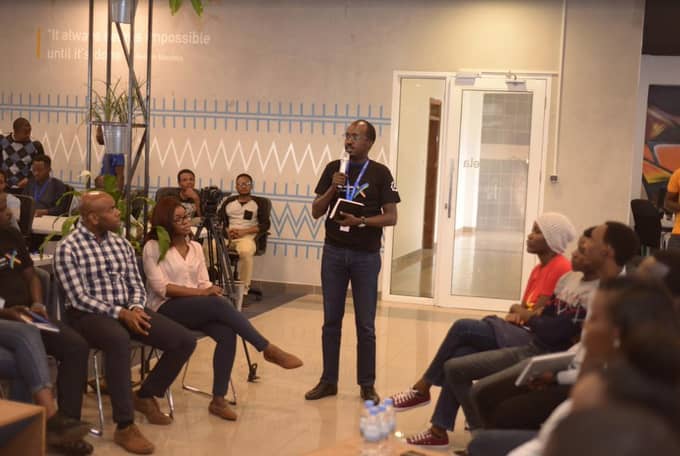 This shortage is coupled with a low digital literacy of 8.9% of the 12million citizens that has been growing at low rate of one percent each year, in the past five years.
To reverse this, Irere said that Rwanda has come up with a pyramid of needs assessment of which at the bottom is five million citizens that can be trained in basic digital literacy by "digital ambassadors"- who are secondary school graduates with basic skills.
However according to Irere, this situation of lack of skilled software engineers will be reversed with the established Rwanda Coding academy which was opened last year and the first class to graduate two years from now.
"The academy has a very intentional curriculum that is not a usual one. It looked at three things software engineering embedded systems and cybersecurity- which we thing can address the current needs and its being revised to add to more soft skills," Irere said.
Besides few numbers of software expertise, the meeting also raised concerns over less women in the coding and software engineering domain, despite Rwanda being an acclaimed country in promoting gender equality and lack of career guidance in the field of engineering.
For example, Vanessa Umutoni, a software developer at Pivot Rwanda, says she joined the coding and software engineering out of exposure and opportunity but this is not the same case for most girls in Rwanda.
"There is an issue of culture and mindset that needs to be solved to orient girls in software engineering as a career at a young age, and that is how we shall get more women involved if they get oriented early," Umutoni said.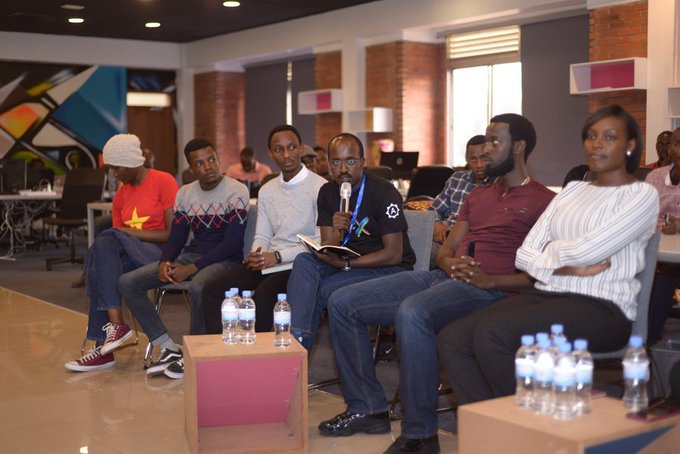 Other women engineers also said that in order to increase women in this field there is to teach young girls soft skills like public speaking- that will enable their mentality to be able to think big, stand out and envision themselves in the male dominated career of software
Clément Uwajeneza, Andela Rwanda Country Director said that in order to address this gender gap, the company is planning to increase on numbers of women with a specific all women recruitment soon.
"We as Rwandans have an inclination to being leaders in policy and there is nothing that is going to prevent us from increasing gender equality among software engineers. This is one thing we have agreed on," Uwajeneza said.
He also added that there are plans to continue holding similar meetings frequently with a more focused subject and contribution of a wider public in the country.