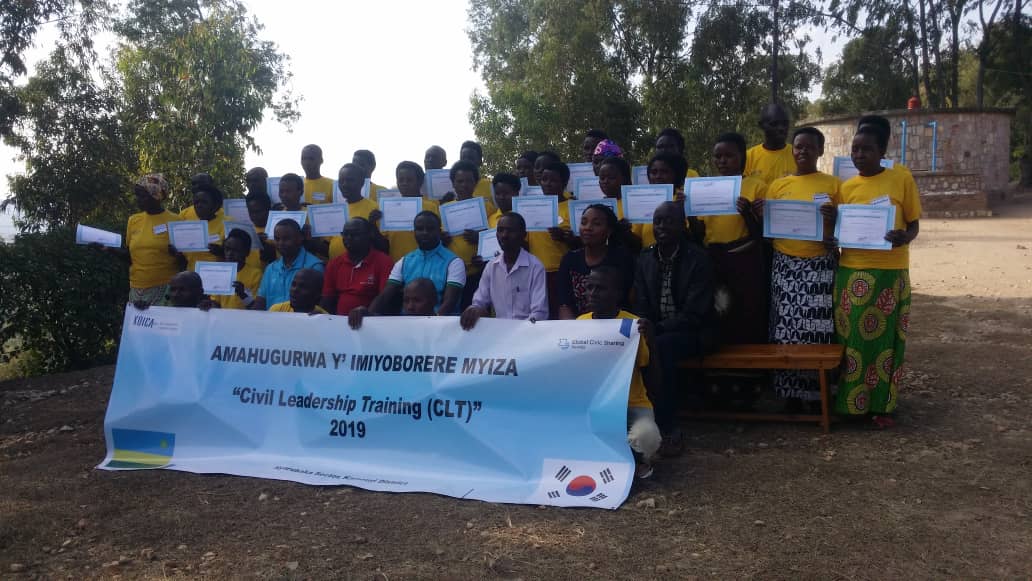 About 200 elders have graduated in Civil Leadership Training which intends to improve social welfare in Nyarubaka sector, Kamonyi district.
The one month long training where beneficiaries were trained on improving living conditions, starting and sustaining small scale business through embracing financial saving discipline was concluded last week courtesy of  Global Civic Sharing (GCS) through Korea International Cooperation Agency (KOICA).
Lessons included; leading by example, creating business plans, saving,  embracing balanced diet to fight malnutrition, to name but a few.
The trainings were conducted in seven sessions, with each intake including 25-30 trainees for three days.
Dubbed 'Civil Leadership training', it involved female and male participants in a range of 25-70 years old, usually carrying out subsistence and commercial farming.
Sylvain Sindikubwabo, one of the trainees said; "I have been doing subsistence farming to grow cassava and beans for my family, but with skills I have received in the training, I will be able to sell some of my produces and save some money."
The 43 year old man who is a night guard in Muhanga district said he is saving some money to improve his financial status, on his way to modern farming.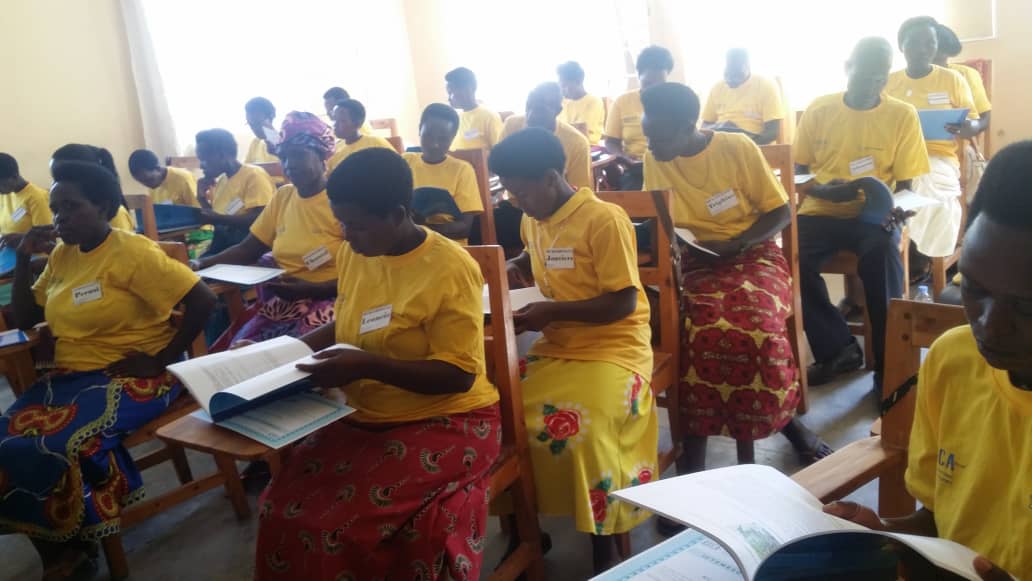 Last year, GCS offered Rwf11.2 million loans to its Nyarubaka beneficiaries at an interest rate of 4% through 'Dusize Ubukene Nyarubaka', a local Savings and credit scheme to help them start small scale businesses.
According to Aimable Twagirayezu, the GCS project manager "GCS goal is to support farmers with agricultural inputs through financial self-help groups, to introduce them to saving literacy and  to the use of agricultural technologies to improve productivity," Aimable Twagirayezu, told KT Press.
"With also leadership skills, we expect them to be role models of other people in their villages, be ambassadors of morals, business wise and fighting malnutrition," Twagirayezu said.
So far, over 3000 elderly residents of Nyarubaka sector have been trained on embracing civil leadership skills and financial literacy, according to Twagirayezu.