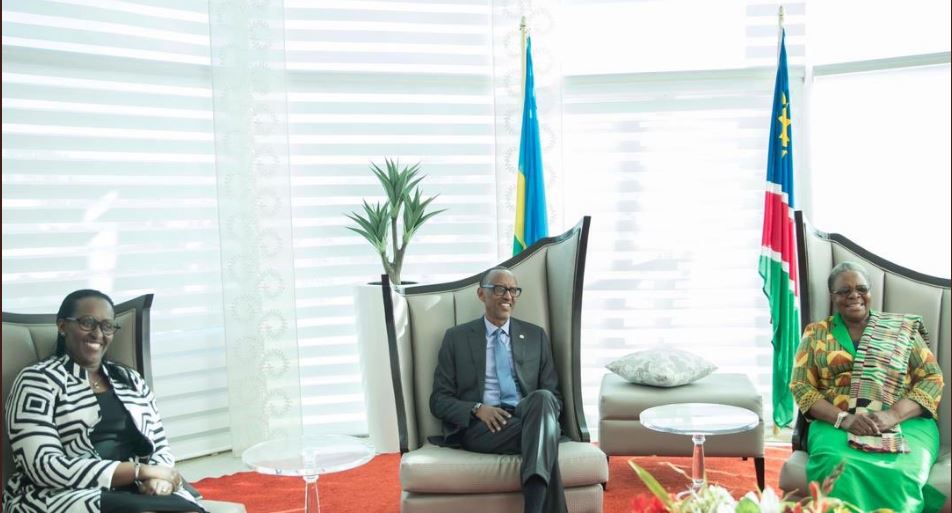 President Paul Kagame has today arrived in Namibia where he is expected to sign major cooperation agreements between the two countries.
The president is accompanied by First Lady Jeannette Kagame.
The three-day State visit will be marked by the signing of a General Cooperation Agreement which will open doors for further cooperation between the two nations in the areas of Trade and Investment, Mining, Air Service, Agriculture, Health, Tourism, Peace and Security, Infrastructure, Energy, ICT, Environment, Culture and Education among others.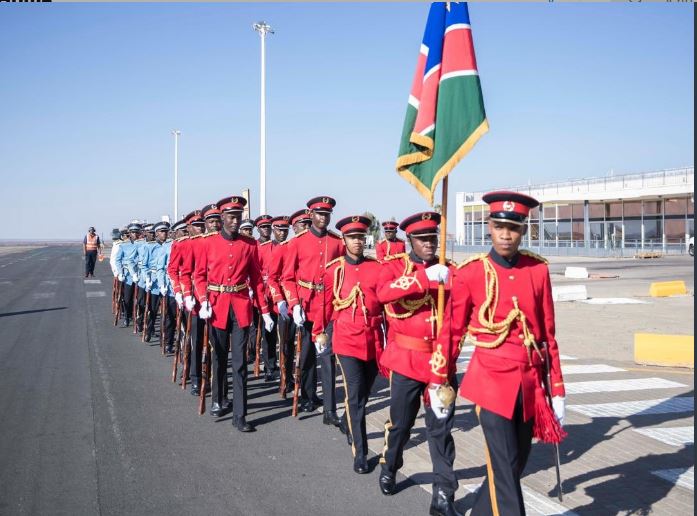 The air service agreements comes at a time when Rwanda has so far signed its 92 bilateral air service (BASA) deals.
Namibia will be the 93rd deal as Rwanda banks on such deals to improve its steadfast growing economy which has a 7% GDP average performance largely backed by tourism, mining sectors.
Kagame will also hold bilateral talks with his Namibian counterpart President Hage Gottfried Geingob and tour Namibia Diamond Trading Company that promotes diamond sorting, valuing, selling and marketing practices through exclusive use of domestically mined stones.
Namibia and Rwanda enjoy bilateral cooperation in the areas of security and both countries' Police institutions signed a Memorandum of Understanding in November 2015.