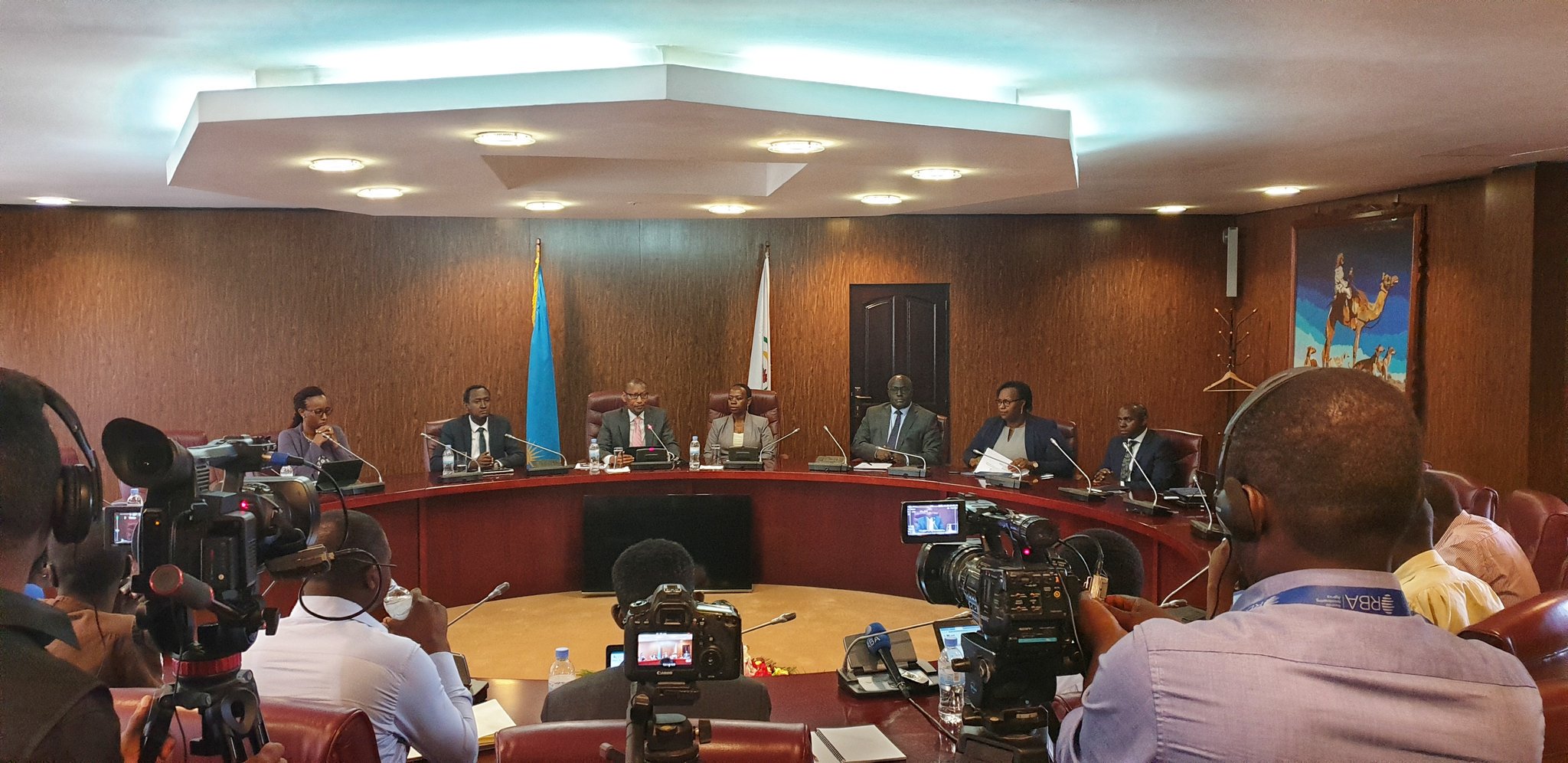 Low inflation rate, modest pressure on the exchange rate, favourable macroeconomic conditions that are expected to remain throughout the year. That's the conclusion of the Monetary Policy Committee (PMC), after its quarterly review of its earlier decisions, and forecasts, as well as current economic outlook.
The Central Bank keeps its rate at a relatively low five percent, to continue its support of financing in the economy, encouraging improvement in aggregate demand. The Bank projects average inflation throughout 2019, at two percent.
Support to the private sector continues, with loans having risen by just over eight percent, compared to just under two percent in 2018. New authorised loans increased to 36.8 percent, from a previous low of slightly over minus three percent.
This the Bank believes was mainly due to good performance in the economy.
Not all figures are up. By end of June, the Rwandan Franc had fallen to 2.2 percent against the US Dollar, compared to 1.7 percent, over the same period last year.
Recorded exports grew by an impressive seven and a half percent, but, the trade deficit still grew thanks to imports which grew by 18.2 percent. But, it's not all doom and gloom over the widening trade deficit, since the growth of the imports was due mainly to capital goods, reflecting increased investments in major projects, including infrastructure projects.
And the bank believes that but for falling commodity prices, internationally, exports would have registered higher growth.
In a fillip to the Central Bank liquidity management and forecasting, money market interest rates remained close in line with the bank's own rate.
Commercial banks however recorded a decline, though slight in their lending and deposit rates.
The Bank expects continued good economic performance throughout 2019. Real GDP grew by 8.4 percent, consistent with the bank's projection of overall GDP growth of 7.8 percent in 2019.
The biggest contributor to this growth rate was industry, which grew by 18.1 percent, with services at 7.6 percent, and agriculture coming at 4.3 percent.
Aggregate demand is expected to continue growing, with an accommodating monetary policy, and fiscal stimulus in the economy.
There are however risks from global uncertainty, caused mainly by the continuing trade war between the world's two biggest economies of America and China, and the stalled negotiations between the European Union (EU) and Britain, over Britain's departure from the EU.
This uncertainty is projected to slow global growth to 3.2 percent, from 3.6 percent in 2019, but, expected to pick up to 3.5 percent in 2020.
In response to a question about individuals who have questioned Rwanda's economic and development figures, the Central Bank Governor, John Rwangombwa was dismissive.
"Any serious analyst looks at different numbers, and how they speak to each other" he said, "we want to just do our work, in the right way, I wouldn't want to be diverted by negative reports, from questionable sources of information. They have their agendas, and they are not really a big deal. What we do as a country is to build institutions with our international partners, that mean that we can build the capacity of our statistical institutions to produce reliable statistics"
"When you look at all the recognised institutions, like the IMF that investors look at" he continued, "they too have their figures on Rwanda, and you will find that we more or less speak the same language".
The MPC will continue to monitor trends, both domestic and international, taking appropriate measures to support the economy as needed, and will next meet in November.