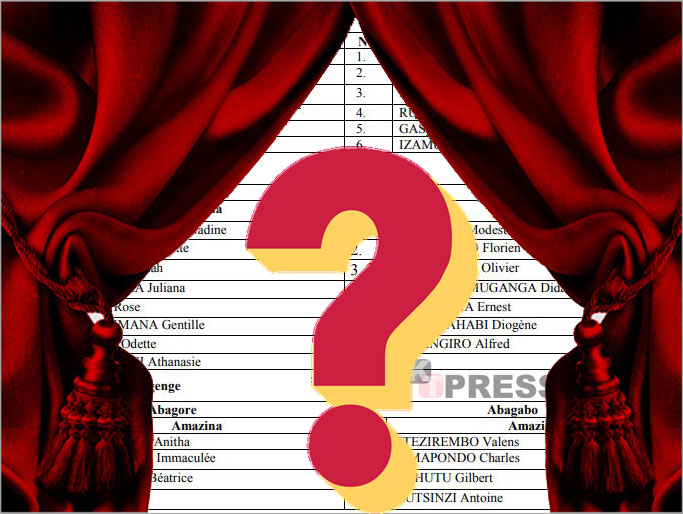 It is less than 48 hours since working Rwandans returned to work from a day off.
They celebrated Assumption Day, when, many Roman Catholics, believe that Mary, mother of Jesus Christ, was taken bodily up into heaven.
But others enjoyed the holiday differently, well considering that Friday was on the way – the start of a busy weekend.
From partygoers, Christian believers, politicians and ordinary Rwandans, the weekend holds a lot in store for them. We are bringing you the weekend's key event pots that will keep Kigalians up for the next two days.
The city of Kigali gets a new Mayor
Tomorrow, Saturday, August 17, Rwandans will know the next Mayor of their capital Kigali.
Elections are scheduled to take place at City hall's main auditorium at 2 pm. The new mayor will be elected to replace Marie Chantal Rwakazina who was appointed Rwanda's Ambassador to the Swiss Confederation on July 16 this year.
In May last year, Rwakazina was elected by Kigali City Councillors as City Mayor to replace Pascal Nyamurinda who resigned on April 10th, 2018 citing personal reasons.
The election of the new City Mayor comes with a difference.
Under the newly amended law, the Council of the City of Kigali is comprised of two members including a man and a woman, from each of the three districts and elected under the organic law governing elections.
Five members appointed by a Presidential Order after being approved by the Cabinet are also part of the Council.
According to the law, a Presidential Order may increase or reduce the number of members of the Council.
Bureau of the Council of the City of Kigali is made of members of the Council of the City of Kigali elected from among themselves.
According to officials from the City of Kigali, more than thirty-five candidates have expressed their willingness and determination to vie for the City of Kigali's top seat. These exclude five members appointed by a Presidential Order.
From these Councilors, Rwandans will know their next City Mayor.
Tanzanian Hitmaker Diamond to thrill Kigali
The huge compound of Kigali Serena Hotel was swarmed on Friday morning when fans flocked the hotel to see Tanzanian superstar Nasibu Abdul Juma, known by the stage name Diamond Platinumz.
The Tanzanian singer is in Rwanda to headline Iwacu Muzika Festival finale. Diamond has built fame across the East African region and the continent at large.
Amavubi gets new head coach
This weekend is expected to leave Rwanda's National team Amavubi with a new head coach – following the departure of Vincent Mashami, the national team coach in March this year. Mashami, who is blamed by football fans across the country for not delivering to their expectations, was fired after a humiliating 3-0 defeat in Ivory Coast.
Until now, there are three names whispered across football community. They include former Rayon Sports Club head coach Oliveira Gonçalves do Carmo (Robertinho) who recently turned down a contract extension at the club.
Others are Police FC head coach Francis Haringingo and Stephen Constantine who resigned as Amavubi head coach in January 2015.
Kigali Anglican Bishop to Be Enthroned on Sunday
The Anglican church, Kigali Diocese will have Nathan Rusengo Amooti as its new bishop this Sunday.
Bishop Amooti will be enthroned in an event scheduled to take place at Nyamirambo regional stadium.
The current bishop of Cyangugu, Amooti will replace Louis Muvunyi, the bishop of Kigali whom, the council of Bishop requested to serve as rector of a Christian university of the church which is scheduled to start soon in Kabuga – Gasabo district.
This decision to re-assign Muvunyi was made in January.
Meanwhile, in Cyangugu Diocese, Amooti will be replaced by Bishop Francis Karemera who was elected by the House of Bishop in July this year.
Meanwhile, Karemera will be enthroned on September 15, 2019, in Cyangugu.