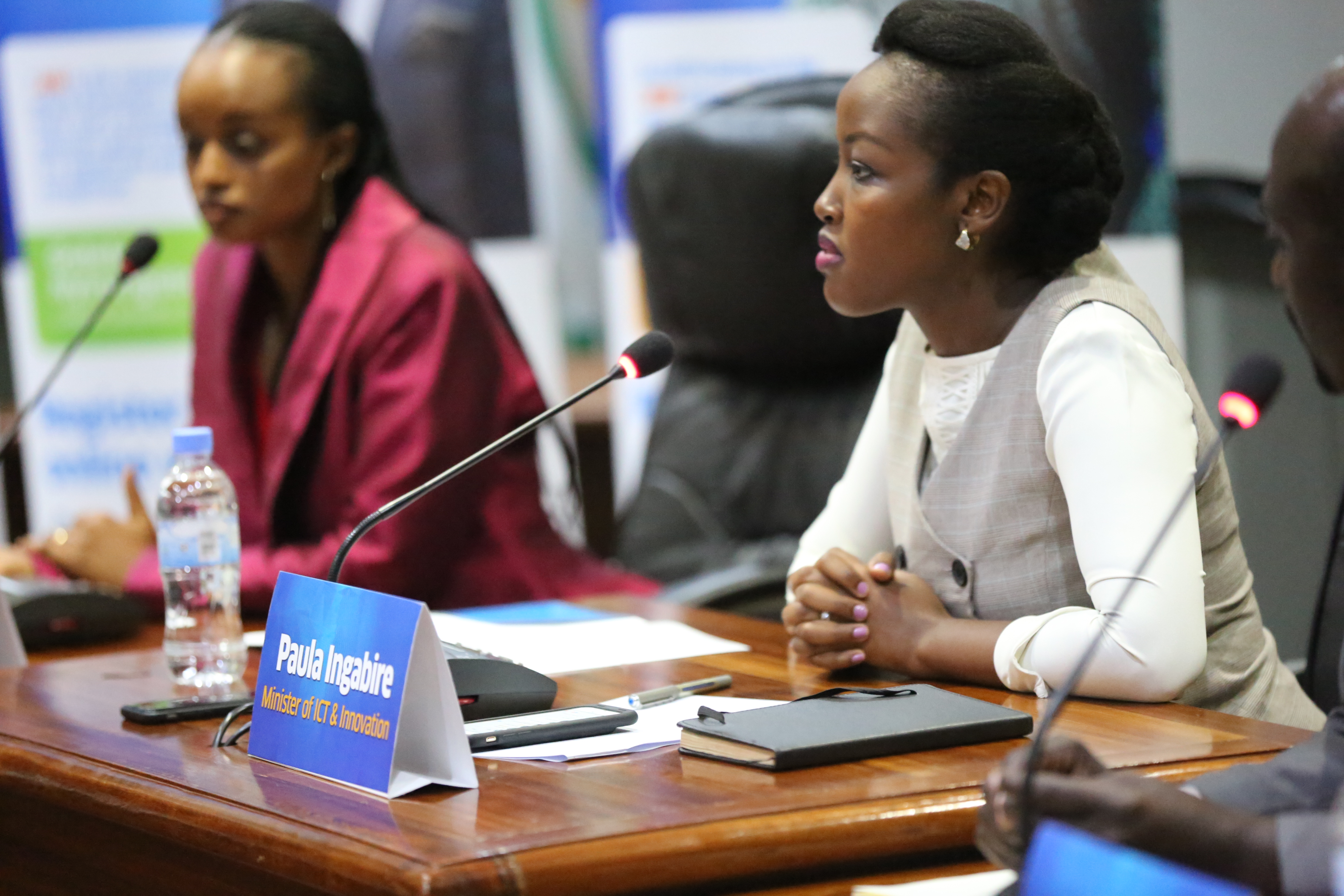 In 2005 Rwanda started a legal battle to win back its internet domain name (dot.rw) in an international dispute with a Swiss company that owned the name for decades.
The seven year battle was won in 2012 to retain the country domain name (Country Code Top Level Domain (ccTLD), ".rw" – from a Belgian entrepreneur Frederic Gregoire, who managed it under his Swiss-based company NIC Congo – Interpoint.
This saw figures of Rwandans owning the dot rw domain move from zero to at least 4000 to date.
However, ever since the active operation of dot.rw, figures have stagnated and led to the country having a low digital presence and loose thousands of dollars annually whenever a Rwandan business or organizations opts hosting its website on a foreign domain.
For instance, out of 82, 000 domains in the country today, at least 4,200 of the Rwandan business and organizations today have their website hosted on the dot com, org and net domains, which roughly makes Rwanda loose $44, 000 annually.
In order to revert this trend and create a strong Rwandan digital brand, the Ministry of ICT and Innovation yesterday launched a major campaign to revamp uptake of the dot rw domains which are low.
Grace Ingabire, Acting CEO of Rwanda Internet Community and Technology Alliance (RICTA), said the reason for the low uptake was because of the lack of awareness on the benefits and misconception of the costs which are relatively low in Rwanda compared to the rest.
Ingabire said that the campaign is aimed at branding Rwanda just as the currently running Made-in-Rwanda and VisitRwanda campaigns which all point to branding the country.
"We should wear the Rwandan brand the same way we do when our women put on umushanana (traditional dress). The campaign will emphasise on telling Rwandans that dot rw is available, reliable and affordable," Ingabire said.
Retailer's figures show that a dot rw domain name service is purchased from RICTA at Rwf6000 ($6.5), and retailers sell at about Rwf12, 000 ($13) which is comparatively low compared to $11 purchase and $20 selling price for a dot com domain.
However, the web hosting prices remain high locally at Rwf80, 000 if one goes for the dot rw while if one goes for the dot com choice, they pay slightly over Rwf40, 000, but according to webhosting agents, this price tag should not be scaring.
Daxis Mugisha, CEO of Spiderbit, which provides web services, says that despite popularity of dot com domains, there is a problem of how dot rw is sold to the public.
"It is the web technicians or retailers who don't explain the prices and variations in the size of web bandwidth, which confuses users to opt for dot com domains but the advantages of using a local domain are the same if there website has search optimization options (SOEs)" Mugisha said.
For one to get SOE on top of a domain name and website costs, they have to pay at least Rwf50, 000, a one off payment, Mugisha added.
The three months campaign dubbed "Nahisemo" which will be spearheaded by Rwanda Internet Community and Technology Alliance (RICTA) and launched in Kigali on August 7, 2019, will see some of the prices drop.
Rwanda's Minister of ICT and Innovation, Paula Ingabire said at the launch of the campaign that the focus of the campaign to use dot rw will start with Small and Medium Enterprises (SMEs) and big businesses which operate in Rwanda that will be approached soon.
Minister Ingabire, however, said that this will also come with government discussing with private sector to cut on costs of web hosting and domain names acquisition costs in which government will meet the of the costs.
"We will have one-on-one business meetings during this campaign to show, first, the price comparison and show the advantages in using the dot rw, which we think is cheaper but needs to be explained," she said.
At regulatory level, Charles Gahungu, General Manager in charge of ICT at Rwanda Regulatory Utility Authority (RURA) said that mobilization and education has to happen always and this has to start with the big organisations and media.
"Imagine a local company has name in Kinyarwanda but the domain doesn't reflect the country. If we are Rwandans and proud of it, we have to have what identifies us," Gahungu said.