President Paul Kagame has challenged the youth to embrace Made in Rwanda in a big and more innovative way, by manufacturing products Rwanda imports like cars and phones instead of simple products like bread.
The Head of State made the call on Thursday while addressing 698 young people who completed the 12th Itorero Indangamirwa exercise at Gabiro Combat Training Centre in Eastern Province.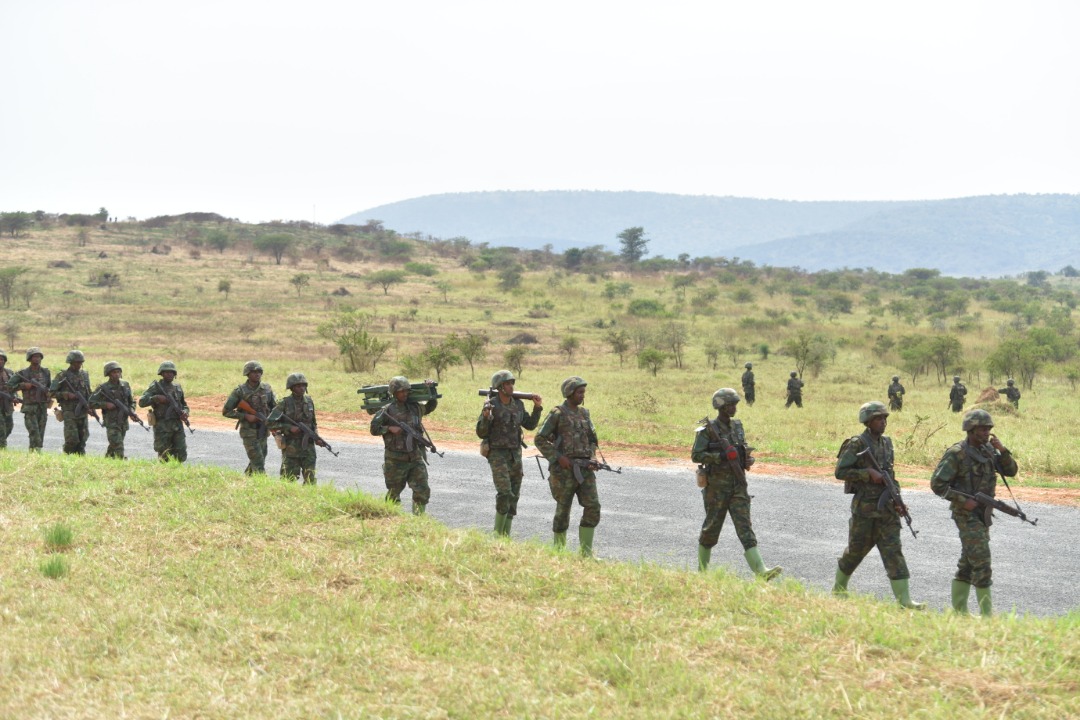 President Kagame said that while manufacturing bread is an important skill for the economy and the Made in Rwanda initiative, young people should focus their energies on innovating products such as cars or phones which can be exported to other countries instead of Rwanda importing them.
"We all came driving in cars, right? Do you sometimes ask yourself, why can't we make our own cars? Instead of buying them from elsewhere, why don't we make them and be the ones to export them?" President Kagame told the youthful group, challenging them to acquire knowledge needed to achieve that.
"We can't just be stopping at making bread. I am not saying that making bread is not a good skill but we have to aim higher, beyond bread, and make cars and phones," President Kagame said.
"If you use a phone and appreciate what it can do, ask yourself how are others able to do it? How can I do it? Our job is not to just go to the shops and buy these products."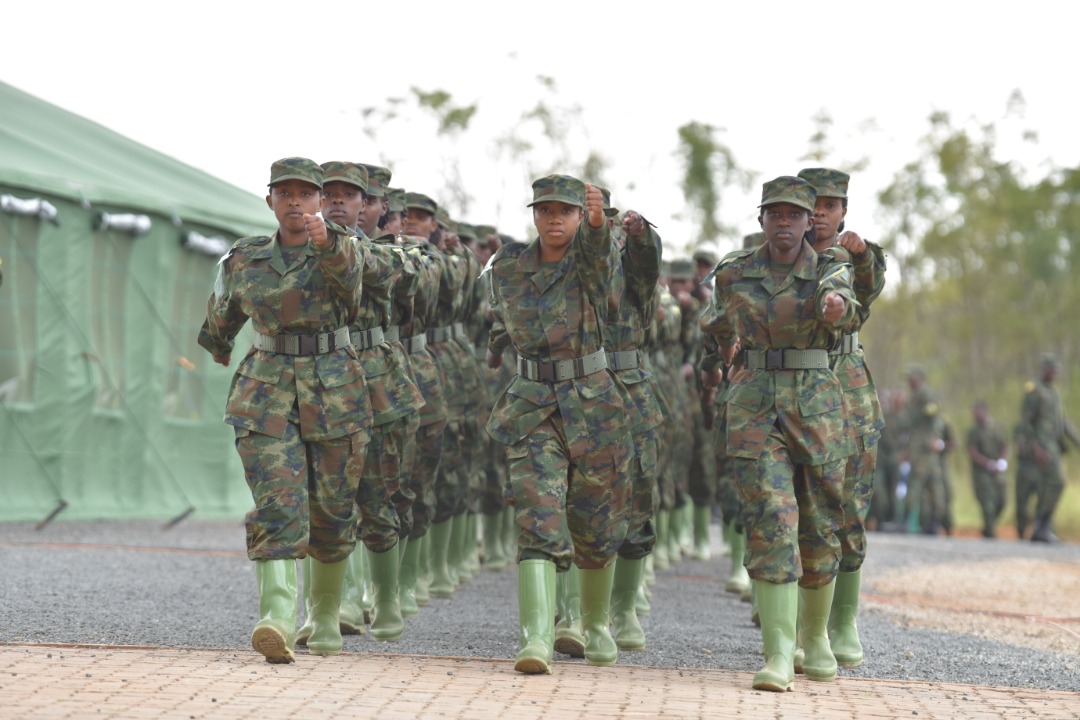 He said that the cars, smart phones, computers and other electronics which are mainly used by young people should not only be manufactured by others.
"We are all capable of doing it and exporting to these countries where we import them from. Instead of importing these products, we should be the ones exporting them. Why should others manufacture these products and not us?" President Kagame pondered.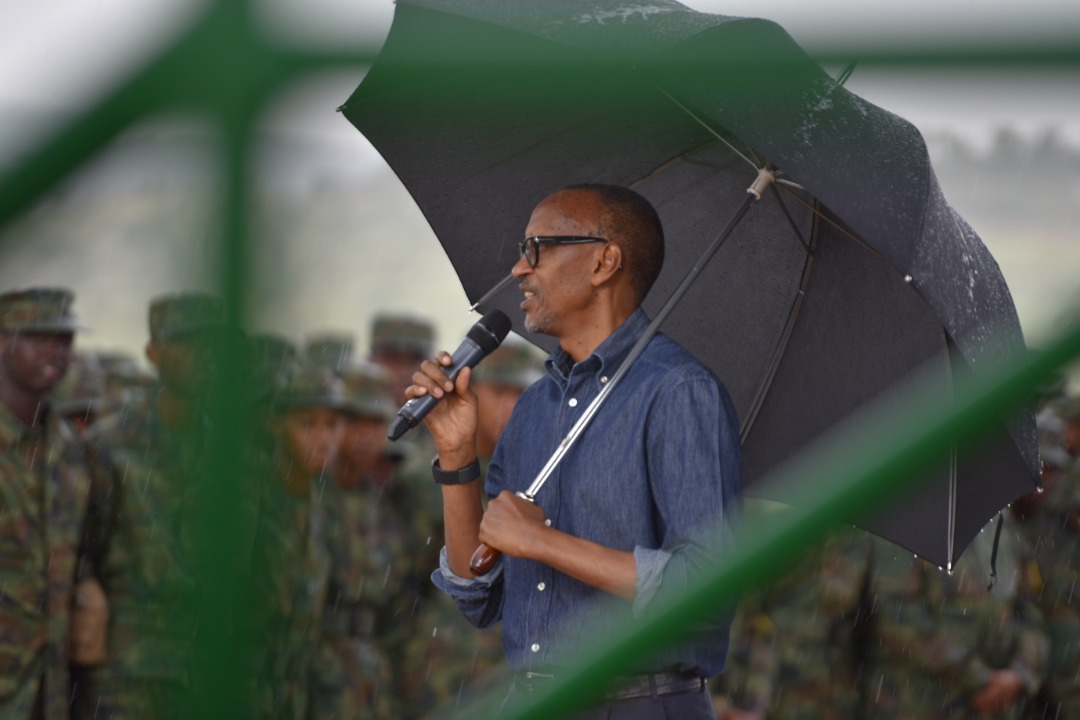 The head of state challenged the country's youth to be more enterprising, innovative and think beyond making simple products because the country relies on their knowledge and skills to drive innovation and manufacturing.
He noted that knowledge is the foundation of everything, urging the youth who are pursuing science courses to prioritise innovation and creation of new products built on the knowledge they acquire from school.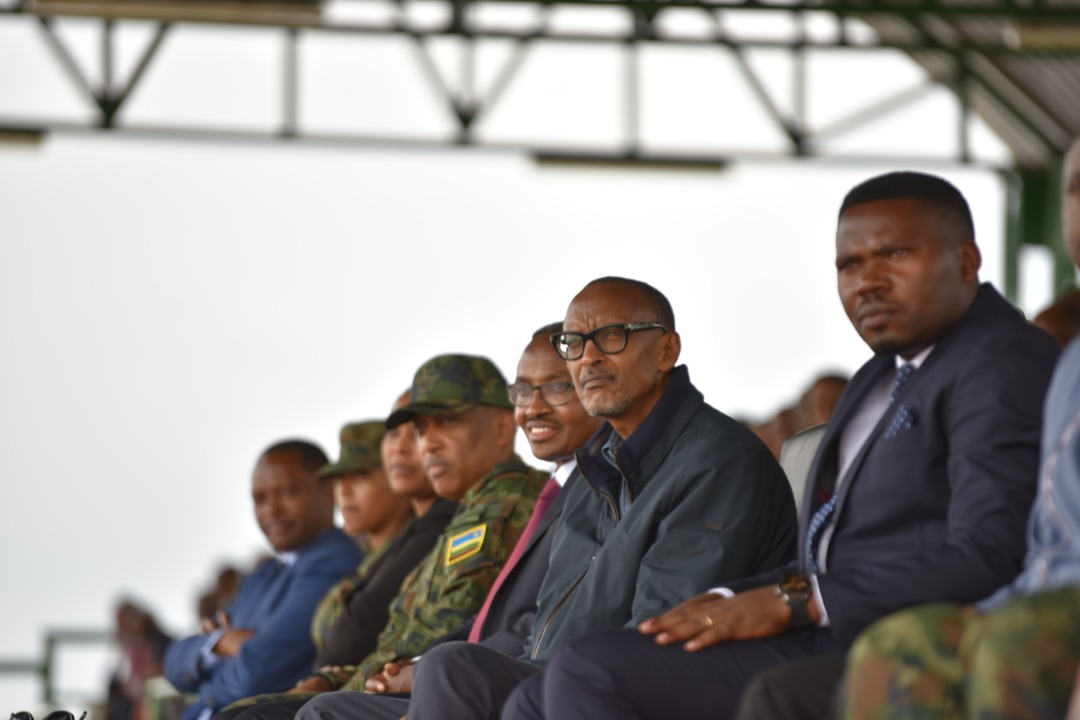 He commended parents for allowing their children to participate in Itorero, an institution he said enables young people to learn about their culture, country and where Rwanda is going as a nation.
"Itorero is about raising our children and educating them in our culture. We want our country to be founded on our own values. We want to value our culture, promote it and learn from it," he said, adding that the knowledge obtained should be put to use.
"When you are being taught, part of it is listening and following the teachings. But it is not about following blindly. You need to use your own thinking to discern right from wrong and voice your own ideas," he said.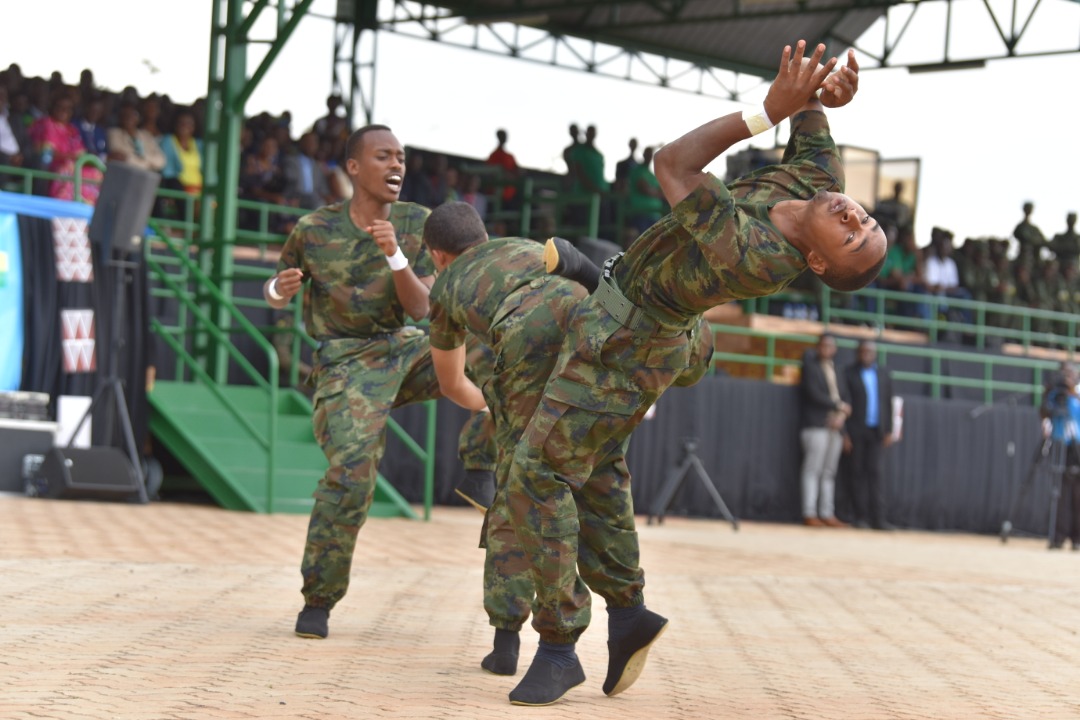 The head of state said that Itorero program is about raising the youth for their country with the aim of building a country founded on values and on education.
"We want to transform our country, to be liberated from poverty and ignorance. Itorero gives you this knowledge and ambition to work for your country. It helps you to focus on what your contribution to nation building is,"
"You can go to school and gain as much knowledge as you can but in the end you can't put this to use if you don't have the culture, values and principles of your nation. We know many such cases –of people ending up in drugs and alcoholism because they lack these values," he said.
President Kagame said drugs and alcoholism are like a weevil or pest which eats into a tree or plant until it dries up –in this case death or being wasted for young people who engage in these acts.
"Drugs and alcohol delete the knowledge you gain. They eat you up until you are no more. They strip you of your dignity and values," President Kagame told the youth, urging them to shun them and focus on things that build them and their country.
The head of state reminded the youth that the skills gained during Itorero, including military-style skills, makes them well positioned to stand up and defend the country from enemies whenever called upon, even though they are not soldiers.
The Minister of Defence Major General Albert Murasira said that the one month exercise saw 698 youth given basic military skills, educated on national programmes and given patriotism lessons.
Out of those, girls were 214 while boys constitued 484. 74 youth came from 23 different countries. 78 are students studying abroad while 80 are high school graduates who are scheduled to go and study abroad while 300 are high school graduates set to join university.
48 of the graduates are model youth selected from different parts of the country while 69 are youth already serving in different capacities in public service or private sector, among other participants.
The Chairman of the National Itorero Commission Edouard Bamporiki said that the Itorero training is aimed at making the youth more focused and patriotic, in order for them to contribute positively to nation building.
He commended parents for sending their parents to participate in the exercise, including those who travelled from other countries.