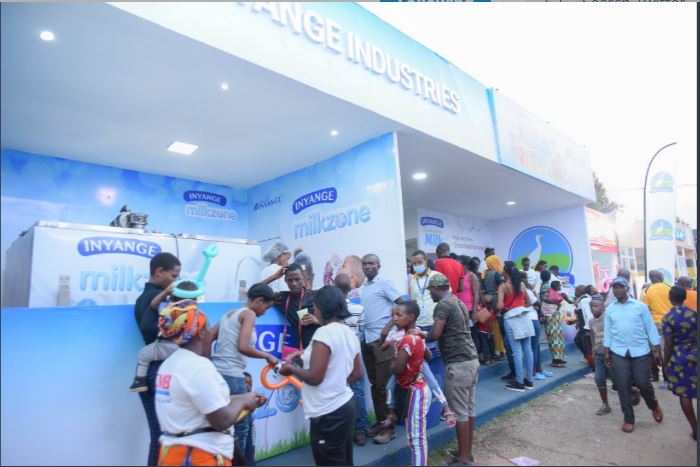 Bigger, better, ever more digital, that seems to be the theme for this year's Rwanda International Trade Expo, which is now underway. In its 22nd year now, global recognition continues to grow.
From modest beginnings in 1998, the Expo is becoming one of the region's most popular trade shows. This year, new entrants like China, Madagascar, and Ivory Coast join more than a hundred and thirty foreign exhibitors.
At its first outing, the Expo welcomed a hundred and sixty-nine exhibitors, only twenty-nine from outside Rwanda, with a hundred thousand visitors. Then telephones were far from smart, most had cables attached to walls. Those that were mobile could barely fit in your pocket, and entry tickets were handed out by living, talking human beings.
Fast forward to 2019, and an app will sell you your ticket, on a phone so smart, it's like carrying a powerful computer in your pocket. A smart computer that takes pictures, and will connect you to the world. There will be almost half a million visitors at the 22nd Expo. Most of them will have a smart phone, imagine the combined computer power. One of the many features on today's mobile telephones is a calculator.
It should be acknowledged that Rwandans of all ages have better mental mathematics than many around the world, but, even they may need a bit of computer help, to calculate their budget for the close to five hundred exhibitors, each of whom will be enticing visitors to spend money with them.
For the Private Sector Federation (PSF), which organises the Rwanda Expo, the main objective is to help its members in the business sector to reach more people, and network with other businesses from across the world.  The event has however achieved much more than that, including encouraging foreign investment. Some companies like manufacturing company Azam, which initially came to exhibit their products, have gone on to expand their operations into Rwanda. It is a good return on an event which through sponsorship, and fees from exhibitors, pays for itself.
This year's Expo is also being held at a time of an international alert about the Ebola virus. The latest outbreak begun last year, in the Eastern region of Kivu in the Democratic Republic of Congo (DRC). Since then it has intensified for the World Health Organisation (WHO) to declare it an international health emergency. Countries neighbouring the DRC, including Rwanda, are regarded as high risk areas. The PSF is however confident that their preparations, added to the national response should be enough to reassure both Rwandans, and visitors that any risk is contained.
"The Ebola crisis is real" said the PSF's Theoneste Ntagengerwa, "but, given measures taken by our country, including screening at the borders, we don't expect those attending the Expo to be affected. We have also taken other measures at the expo itself. Ambulances can reach anyone within five minutes. Our partners in MINISANTE (Ministry of Health), have clinics there, Rwanda Biomedical Centre is there, and we also have the help of the Rwanda National Police."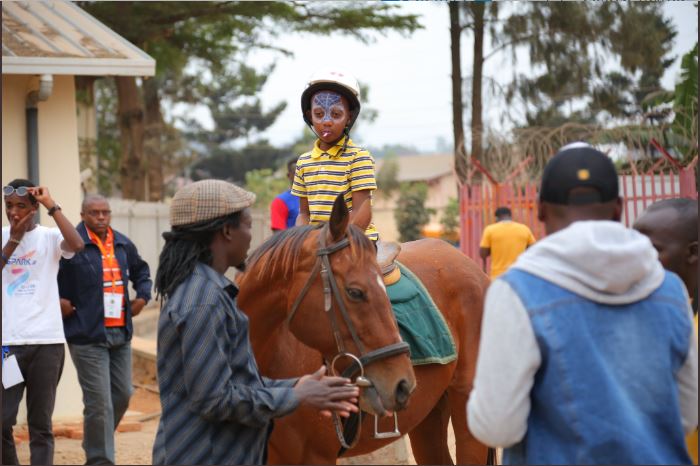 Ntagengerwa's confidence is shared by the WHO. According to Director General Tedros Ghebreyesus, Rwanda's response to the outbreak in DRC was from the outset. "Rwanda has been proactive and engaged in Ebola preparedness at all levels since the outbreak was declared almost one year ago, in neighbouring DRC…"
These preparations include vaccinating healthcare workers in areas of high risk along the border with the DRC, with 3,000 of them now vaccinated. In addition, just under 24,000 health workers have been especially trained in the necessary measures to keep the virus contained. There is a fleet of special ambulances, and isolation centres have been set up in over twenty hospitals.
A national awareness campaign has been running in the media since the outbreak of the crisis, and the main concern of the thousands of visitors is the price of the goods on display.
The Expo ends Sunday 11th, and PSF is expecting next year's to be even bigger and better. They have acquired a site in Gahanga, where they plan to construct a purpose built venue, for regular Expos.