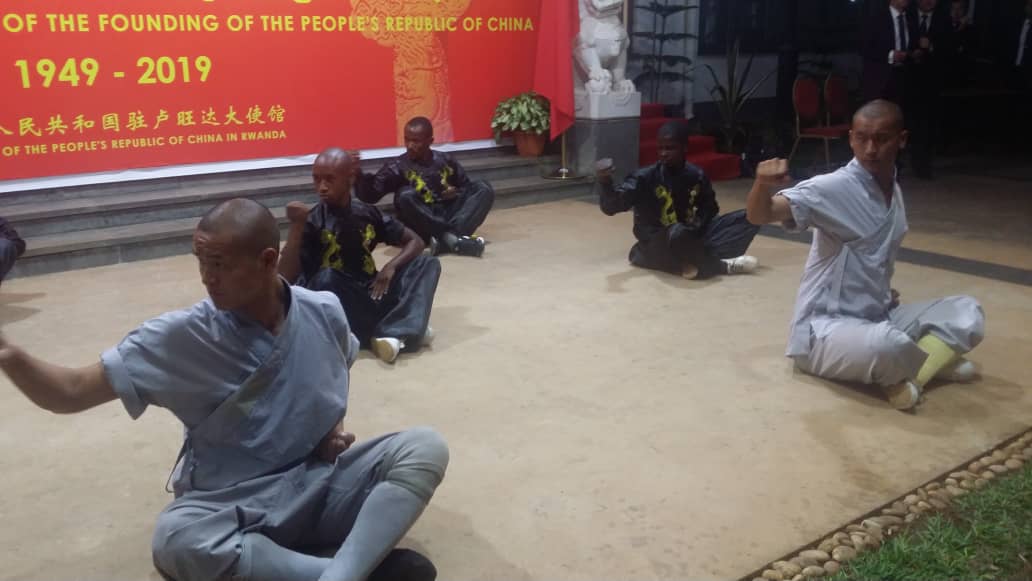 Friends and diplomats yesterday joined Chinese community living in Rwanda to celebrate the 70th anniversary, since the founding of the People's Republic of China.
At the national level, the 70th anniversary will be cerebrated on October 1 – a day since Mao Zedong, whom the world came to know simply as Chairman Mao, led his "People's Army" to defeat the nationalist forces and declared today's People's Republic of China.
The celebrations that were held at the Chinese Embassy in the capital Kigali, were marked traditional music, cultural shows, dances and Kungufu, among others.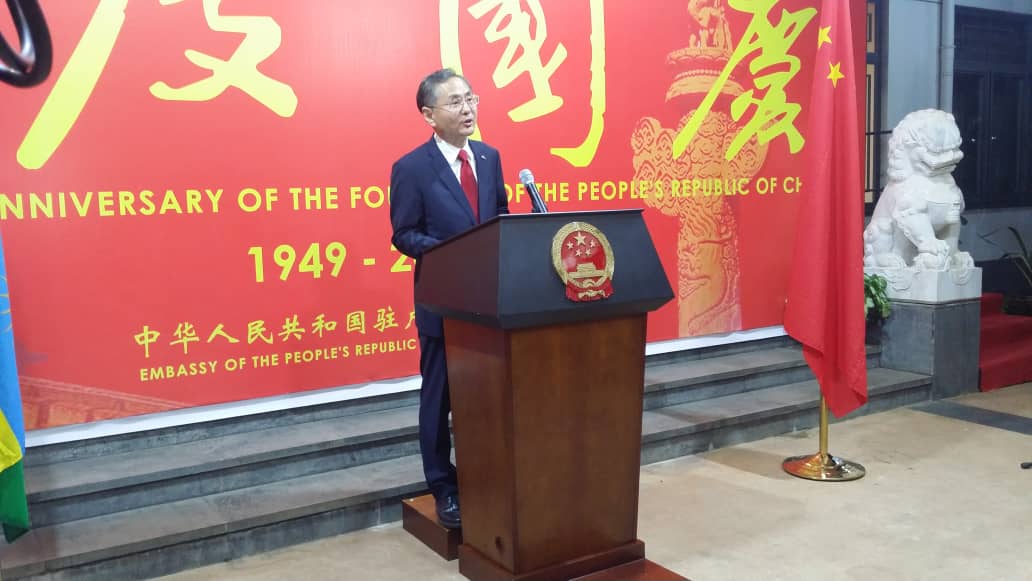 China and Rwanda enjoy cordial relations for over 40 years now, combining efforts in developing local sectors including infrastructure, health and education.
In his speech, Chinese Ambassador to Rwanda, Henry Rao Hongwei said that, "Am inspired by the cordial relationship between China and Rwanda."
The 70th anniversary was celebrated a year after Xi Jinping – China's President visited Rwanda – making him the first Chinese president visiting the country since the establishment of diplomatic ties in 1971.
"Under the leadership of the communist party of China, Chinese people have shown determination and carriage. Starting from scratch to embrace development in the country, through struggling and hardworking to achieve transformation, China is the world's biggest economy, under the ruling of the communist party," Hongwei said.
"Meanwhile, we insist that China cannot develop by shutting its self from the world nor the world can develop by shutting China. As a major country, we look towards achieving a community with the shared development and future by demonstrating sense of responsibility," Hongwei said.
During President Xi Jinping's state visit to Rwanda, the Chinese and Rwandan governments signed a Memorandum of Understanding (MoU) on promoting Belt and Road Initiative (BRI) cooperation, giving new impetus to the bilateral relations.
China showed the willingness to help land-locked Rwanda to transform into land-linked.
For instance, in March this year, two other China-funded projects kicked off including the upgrading of the Bugesera International Airport Road and the Huye-Kibeho-Munini Road.
Amb. Olivier Nduhungirehe, the State Minister in charge of East African Community Affairs who represented government at the celebrations, congratulated China on the new era with the vision of developing Chinese people and its relations with the rest of the world.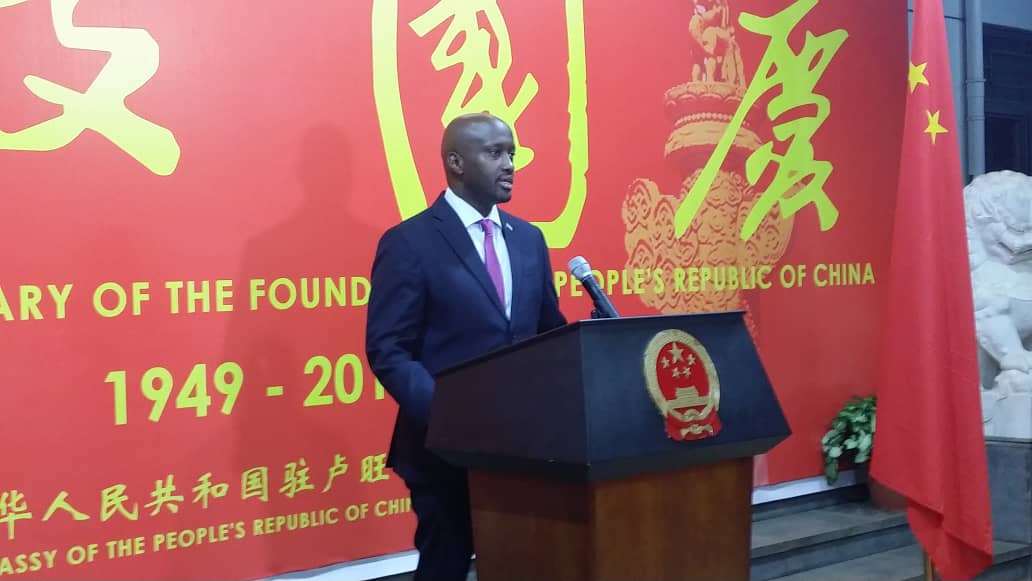 For instance, he said, "in Rwanda we have worked together in developing education through China scholarships, appreciated by many,"
"China has also supported Africa development Agenda, especially at the United Nations Security Council and the Africa Continental Free Trade Area. Rwanda is happy with this, we are not only cerebrating 70th anniversary, but also good relations." Nduhungirehe said.