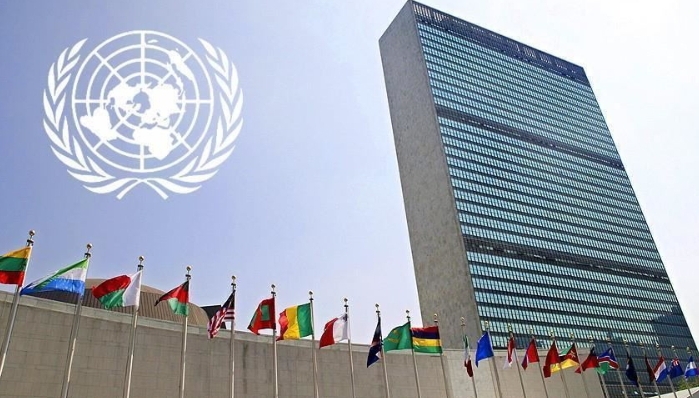 Rwanda's Foreign Affairs Minister and Government Spokesperson Dr. Richard Sezibera has challenged countries around the World to join Rwanda in making Universal Health coverage a reality.
Minister Sezibera's call coincides with the 74th session of the United Nations General Assembly (UNGA), which starts next week in New York, United States.
President Paul Kagame is expected to join world leaders for the biggest annual UN gathering.
"As world leaders gather in New York for the 74th session of the UNGA, Rwanda continues to work to make universal health coverage a reality and take concrete actions towards climate change. We encourage many more nations to join in these endeavors," Minister Sezibera tweeted on Saturday.
Rwanda is among the few developing countries that have successfully  achieved Universal Health coverage.
For instance, over 96% of Rwandans have health insurance, with routine immunization coverage at 99% while under five mortality rate is 37.9 per 1000 live births.
The country has also reduced mother to child transmission of HIV to 1.5%.
This year's UNGA is organised under the theme: "Galvanizing multilateral efforts for poverty eradication, quality education, climate action and inclusion," as decided by new UN General Assembly President Tijjani Muhammad-Bande.
The General debate will start on Wednesday, September 24 – a day after a Climate Action Summit and one-day meeting on universal health coverage.
Leaders or representatives of 193 UN member countries, each with one vote to pass resolutions on issues of importance to the world's population, will address the chamber during the week of September 23-30.
Votes taken on important issues like peace, security, admission of new members and the UN's budget, require a two-thirds majority, while others are decided with a simple majority.
Last year's General Assembly was held under the theme "Making the United Nations Relevant to All People: Global Leadership and Shared Responsibilities for Peaceful, Equitable and Sustainable Societies."
The Debate was an occasion for world leaders to share their thoughts on how to ensure that the United Nations remains relevant to all people.
Speaking at the event, President Kagame stressed that for the UN to stay relevant, there is a need for commitment to achieving multilateralism, where it has too often been lacking.
"The current two-track system of global governance is unsustainable. A few get to be the ones to define the norms by which others shall be judged. But standards that do not apply to everyone equally are not universal. Addressing this imbalance in the very foundation of our system is what will give shape to a revival of multilateral cooperation, and renew the legitimacy of the international institutions, that are so crucial to our planet's future," President Kagame said.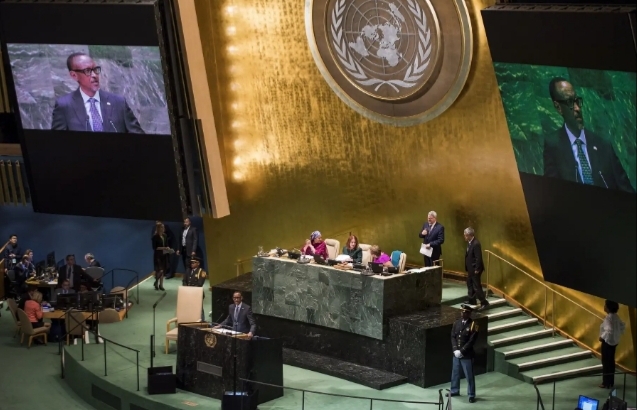 Kagame further noted that in the years ahead, "Africa looks forward to deepening its important partnership with the United Nations to advance shared agenda of peace and security, gender equality and women's empowerment, environment protection, and shared prosperity."