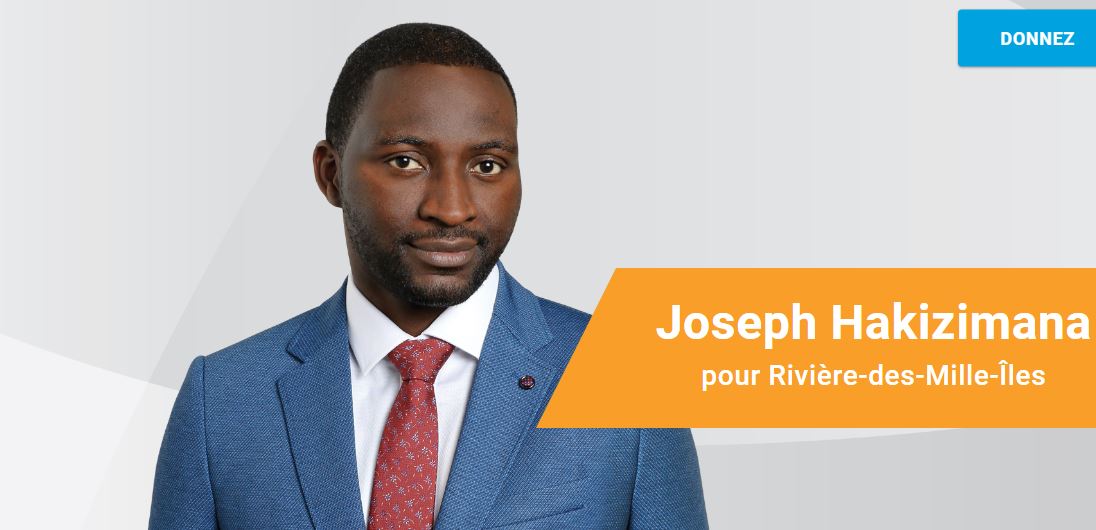 Joseph Hakizimana, a Canadian of Rwandan origin is campaigning for an office of a member of parliament for the September elections where he pledges to tackle the labor force shortage in Canada.
Hakizimana, the sole Rwandan candidate who wants a seat among the  338 members in the House of Commons holds a Masters of Public Administration majoring in Health Services Management.
With this background, reads his campaign page, he has invested himself in the defense of vulnerable people in the community.
His main preoccupation is fighting against discrimination, stigmatization, thus breaking barriers that hamper access of health and social services.
As a manager, reads his manifesto, he is very much concerned with the shortage of labor force in Canada.
Labor shortage in Canada stood at 5.6 per cent as of end 2018, the lowest level since 1976. It stood at 5.7 per cent in August 2019.
Hakizimana wants to promote good working conditions, equitable payment of salaries which he believes is the way to go if Canada wants to fix labor shortfalls.
"Proud! A good step for Rwandan in Canada politics. If he is elected it's very important to do a good job," says Theophile Rwigimba, Secretary of Rwanda Diaspora Global Network (RDGN).
Eligible candidates in these pools are any person with Canadian citizenship and to win, "one needs to be known by people from their constituency, have campaigning team and money to run the campaign," says Rwigimba.
Rwandan community in Canada includes more than 10,000 people according to Rwigimba.