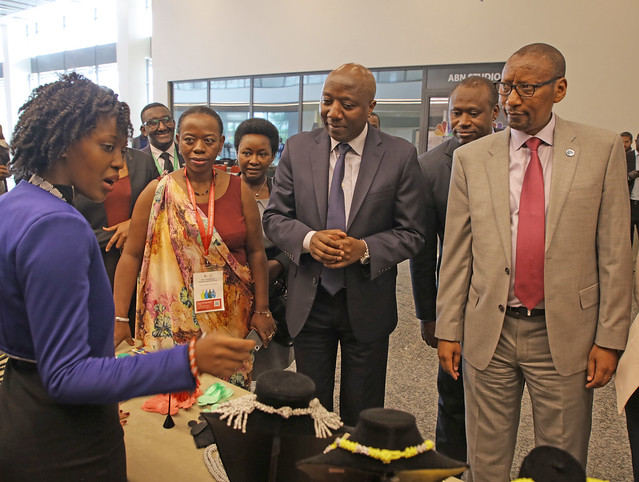 The world still grapples with effects of the 2008 Global Financial Crisis and Rwanda's Prime Minister Dr Edourd Ngirente, says that the only way to come out of it is to push for collective financial inclusion.
Available figures show that the world's unbanked population dropped from 2.5 billion in 2011, four years after the economic depression to 1.7 billion in 2017.
But, according to Prime Minister Ngirente, "Despite increasing financial inclusion, a big proportion of youth continue to be financially excluded."
For instance, he said, in Sub-Saharan Africa, "Over 60% of the population fall below the age of 25, most of them are less likely to have a bank account compared to adults. Therefore, there is a great need to empower our youth to access useful and affordable financial products and services."
For the case of Rwanda, the Prime Minister told participants at the 2019 Alliance for Financial Inclusion (AFI) Global Policy Forum taking place at Radisson Blu and Convention Center in Rwanda's capital Kigali that, a 2008 financial inclusion survey (FinScope Survey 2008) conducted showed that only 21% of adult Rwandans were formally financially included.
To phase out this gap, the Prime Minister said that Rwanda invested a significant amount of efforts and resources in establishing ICT infrastructure as a means to facilitate financial inclusion.
"This program was put in place to make financial products and services (credits, savings and payments) available throughout the country, especially in rural areas to increase the level of financial inclusion," he said.
The two-day conference is hosted jointly by the Alliance for Financial Inclusion (AFI), and the Central Bank of Rwanda (BNR). It is the world's largest financial inclusion forum. More than 800 delegates, including policymakers, regulatory institutions and development partners from across the world are attending the forum.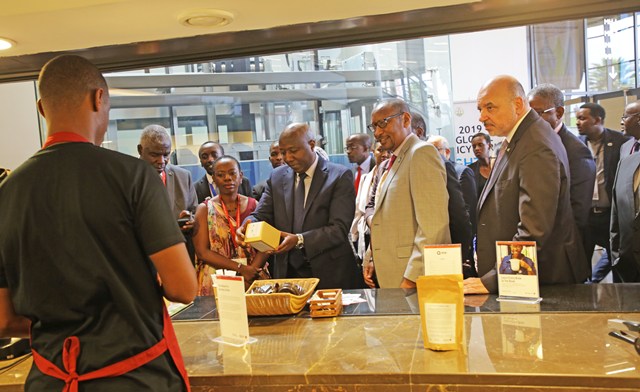 Speaking at the forum, Central Bank Deputy Governor Dr Monique Nsanzabaganwa said that "2008 survey results triggered a lot of changes in the financial inclusion landscape we are seeing today."
The changes, she said were mainly implemented between 2008 and 2012, including laying strategies for establishments of local credit and saving scheme (Umurenge Sacco), setting up a framework for Microfinance Institutions, the establishment of legal payment systems framework, among others.
"Unlike in 2008, in 2012 we got the second fin scope, and this time we made sure we measured the gender gap which was very big. In 2012, we saw exclusion reduced from 52% to 28% with umurenge SACCO as the main driving force of the change we saw," Dr Nsanzabaganwa said.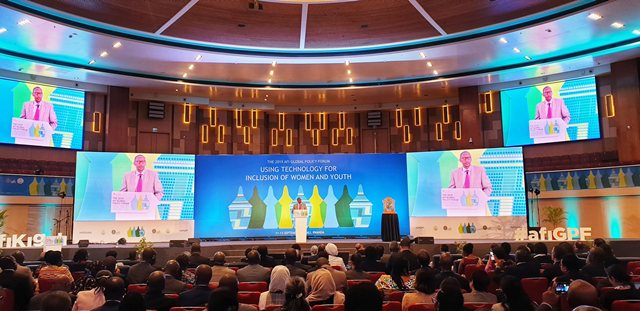 Yesterday, the annual General Meeting of the 2019 Alliance for Financial Inclusion (AFI) Global Policy Forum unanimously voted to endorse the Kigali Statement; the collective commitment to accelerate the achievement of financial inclusion targets and to leave no one behind.
Alliance for Financial Inclusion (AFI) members are central banks and other financial regulatory institutions from more than 80 emerging and developing countries, where the majority of the world's unbanked reside.
AFI members have pioneered some of the most innovative policy approaches to extending the financial system to the unbanked while balancing safety and stability. Member institutions set the agenda in the AFI network by choosing the policy solutions to focus on, and the modes of cooperation and knowledge sharing that suit them best.