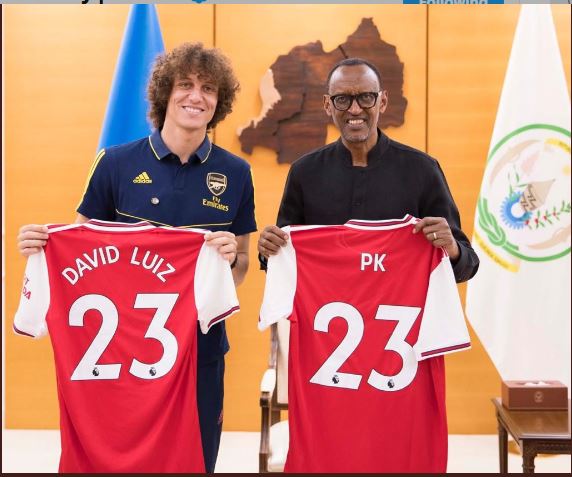 President Paul Kagame has receieved at Village Urugwiro David Luiz, Arsenal FC centre back who arrived in Rwanda last night as part of the Visit Rwanda partnership between the country and the Premier league club.
Luiz who is in Rwanda as part of government's partnership deal with Arsenal football club arrived with his fiancé and mother who joined him on the visit.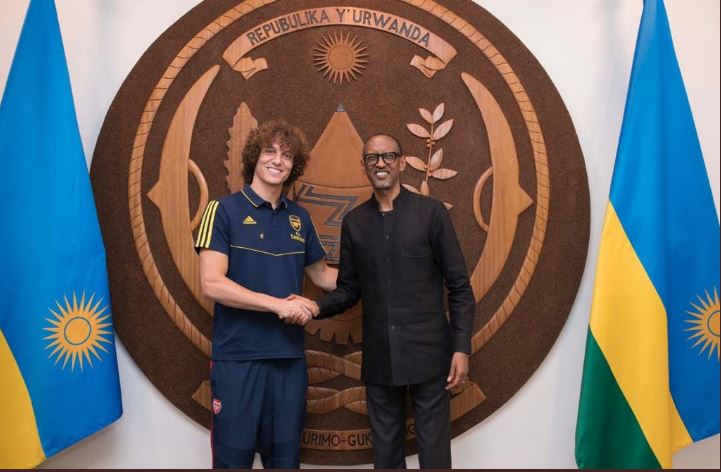 On arrival at Kigali International Airport, David Luiz who moved from Chelsea to Arsenal this year was driven to Kigali Marriott Hotel where he spent a night.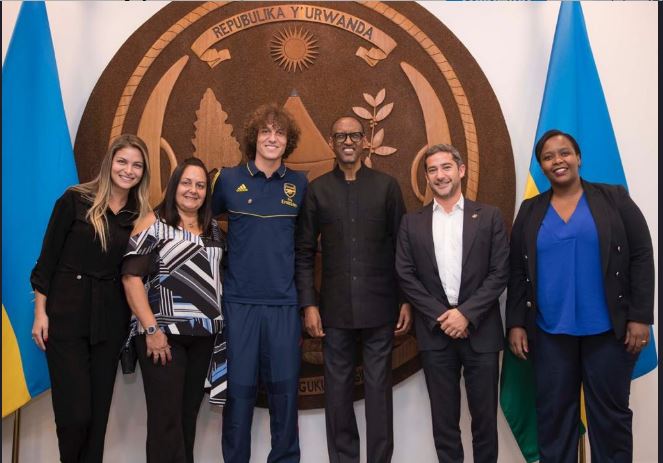 According to the itinerary of his visit, David Luiz visited Kigali Genocide Memorial this morning where he paid tribute to more than 250,000 victims of the 1994 Genocide against Tutsi laid to rest.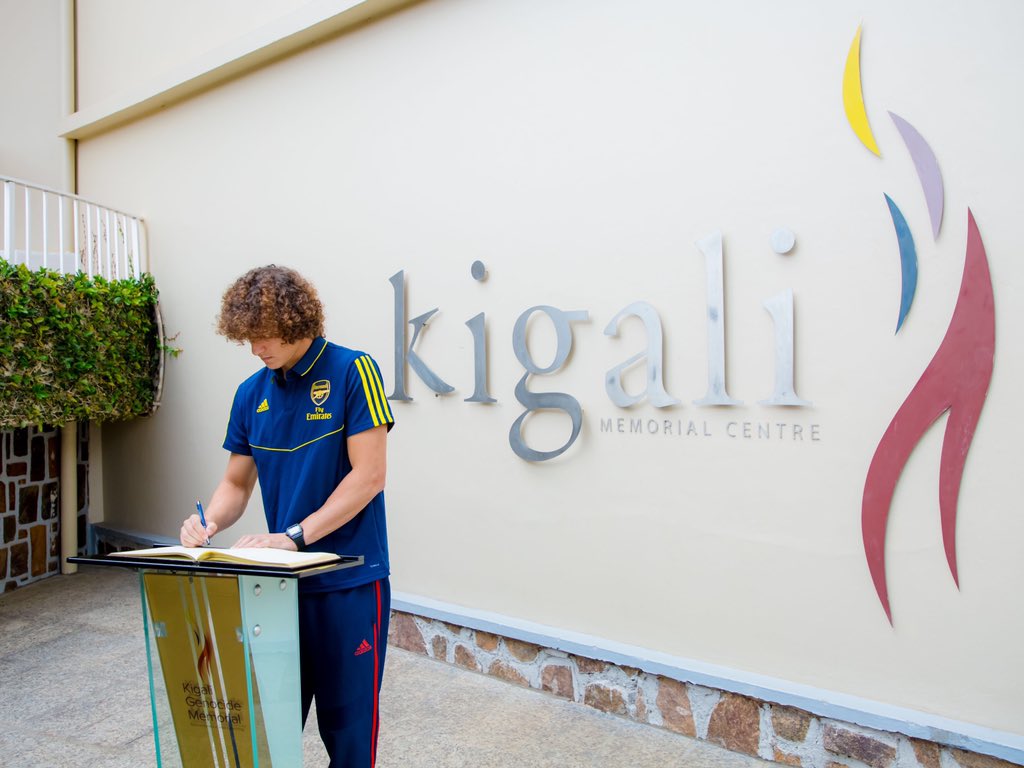 "We need to live with love, peace and happiness," Arsenal defender wrote in the guest book shortly after visiting the Genocide Memorial.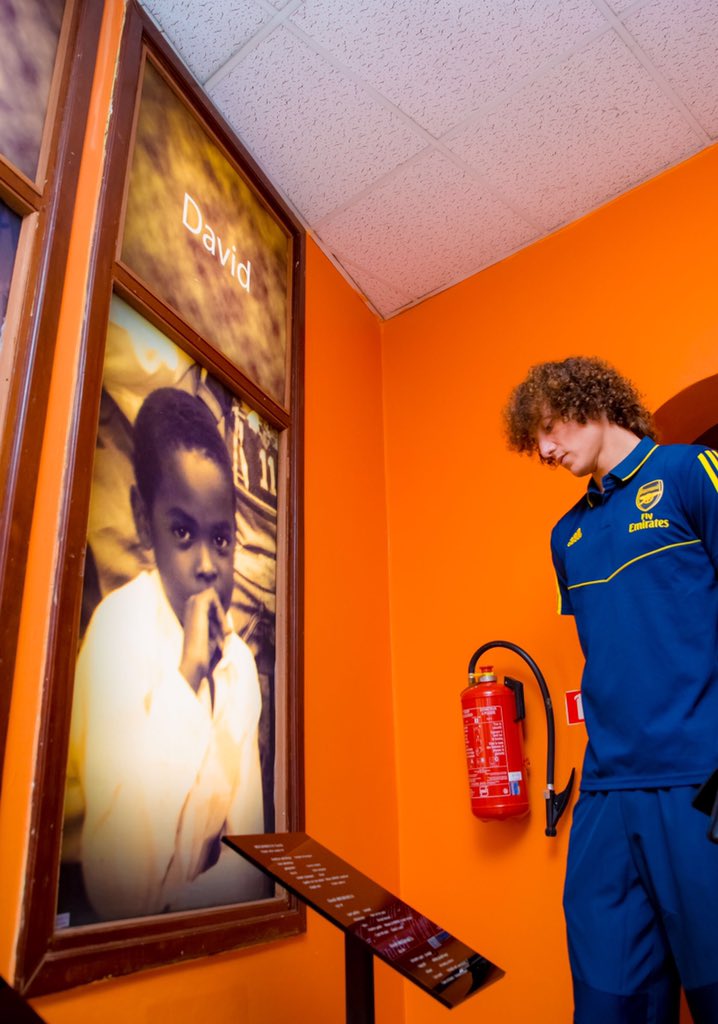 From Kigali Genocide Memorial, David Luiz and his entourage will head to the Volcanoes National Park to see Gorillas – before spending a night at the luxurious Singita Kwitonda Lodge and Kataza House – a facility recently unveiled within a landscape of wetlands and lush meadows with magnificent views of the Sabyinyo, Gahinga and Muhabura volcanoes.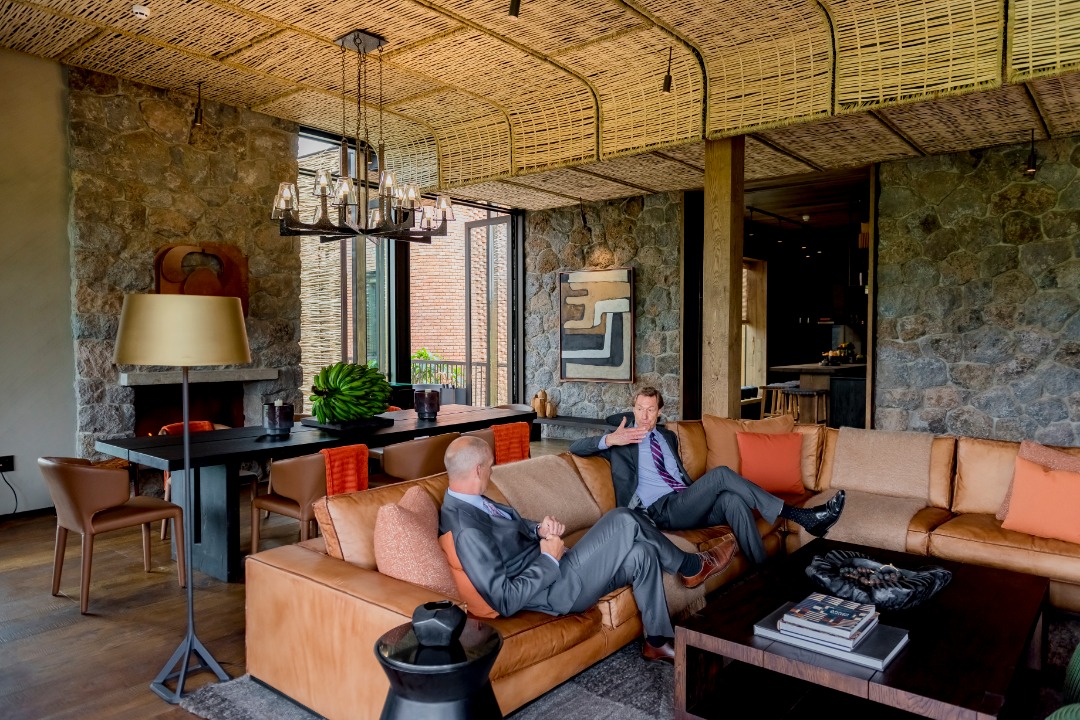 From Volcanoes National Park, Luiz will return to the capital Kigali, where he will join kids for a brief training session, before attending a "Fan Meet and Greet" session with Arsenal fans.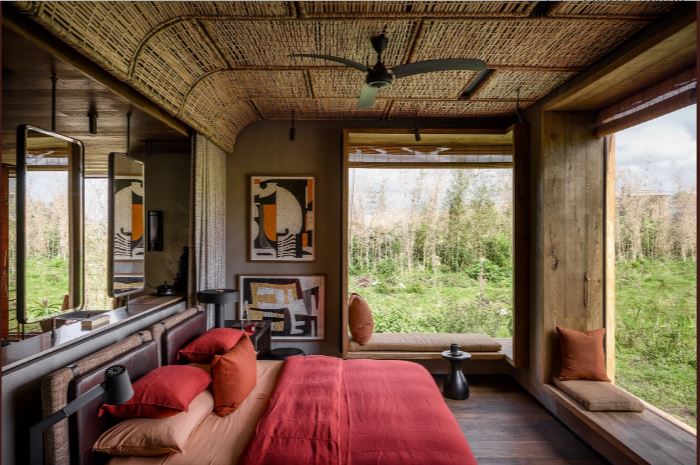 According to sources, Luiz is also expected to attend a dinner later on Saturday evening, before departing the country back to the United Kingdom.