The management of the Akagera National Park has proceeded with a second and probably last stage of reintegration of the five black rhinos that were trans-located to the park three months ago.
Jasiri, Jasmina, Manny; Olomoti, and Mandela were flew in to Kanombe International airport from Dvur Kralove in the Czech Republic in June 2019.
They joined  eighteen of their kith and kin, introduced into the park two years ago, supported by the Howard G. Buffett Foundation.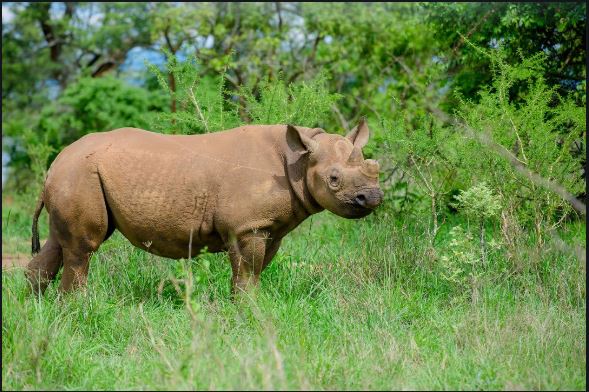 Upon arrival, as it was the case for their predecessors, the new 'citizens' were enclosed in a relatively small compound. Widening the habitats means that the park is taking a further step towards releasing them completely to let them enjoy the wild in its immensity.
"The 5 Eastern black rhinos that were translocated to Rwanda from European zoos in June this year have been successfully released into a wider enclosure as part of a carefully managed process to acclimatise them to their new home in Akagera Park today," writes the Rwanda Development Board.
Akagera was historically home to a diversity of large African mammals, including the so called "big five", Lions, Leopards, Elephants, Rhinos, and the African Buffalo. Most were poached and hunted, until they were locally extinct. Today, Akagera is once again, home to not only the Big Five, but, many other diverse wild life that were historically endemic to the area.