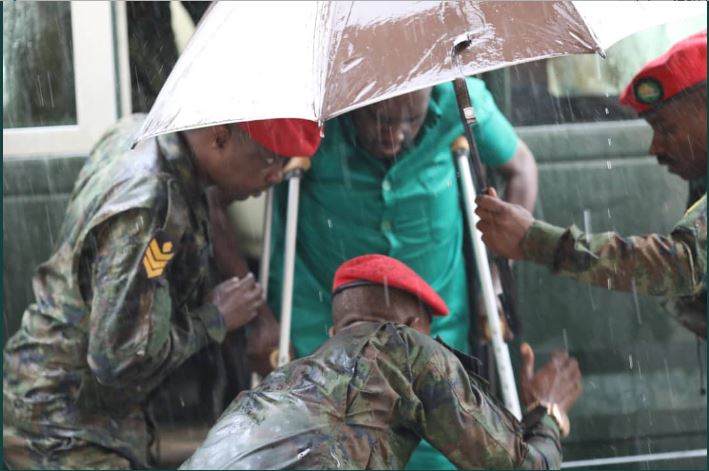 For those who believe in it, the Bible says that "Let us not become weary in doing good, for at the proper time we will reap a harvest if we do not give up," but this statement applies in all domains of life, wherever you are, provided that you have a sense of humanity.
The Rwanda Defense Force(RDF) last week showed yet another sense of humanism and professionalism.
Twenty five militias suspected to be working with Rwanda National Congress(RNC) a group that seeks to sabotage Rwandan security, appeared at the Military tribunal in Nyamirambo to hear the ruling on bail.
They lost the case and the court ordered that they be detained for the legal 30 day provisional detention.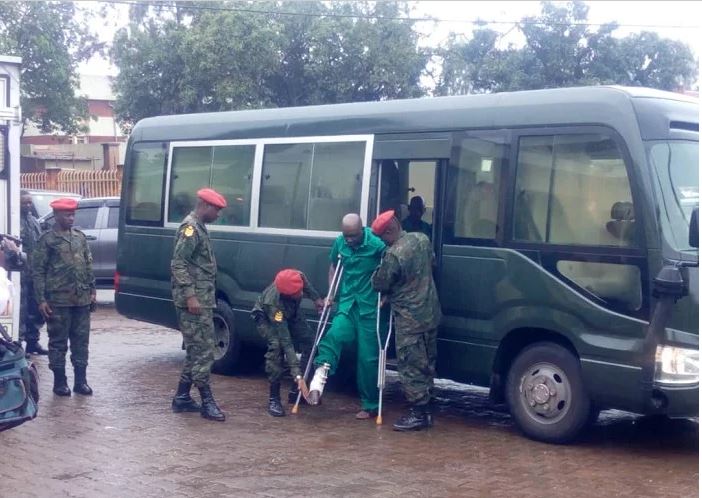 One of the 25, Maj (Rtd) Habib Mudathiru  was injured in the fighting between DRC government forces and rebel groups operating in eastern DR Congo and thus walks with the assistance of crutches.
On the ruling day, he arrived in the courtroom with the support of 3 military police officers who ensured that he is not rained on by the heavy morning downpour.
Leave alone this case. through the pre-trial hearing, RDF military police were always seen assisting him in a picture that depicts humanism and which can serve as a good example to several regular armies.