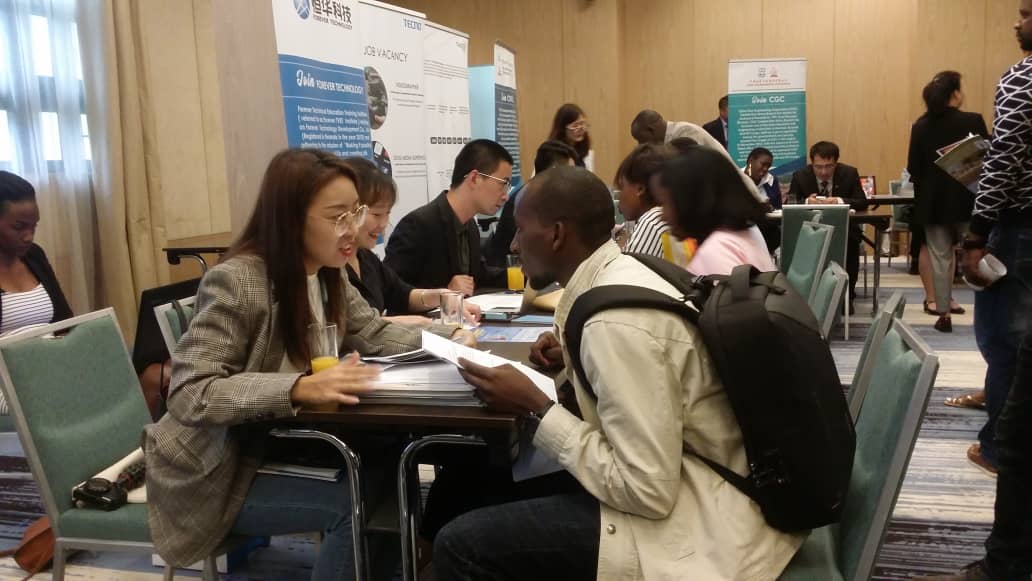 Chinese companies working in Rwanda have formed a new employment program to fight unemployment among Rwanda-China alumni.
Currently, over 600 Rwandans have graduated from various Chinese Universities including Xiamen, Peking, Shanghai and Jiao Tong universities.
The new program dubbed: "Job fair" is among other intensified efforts by the Rwandan government to fight unemployment among graduates, which has become a national concern.
According to National Institute of Statistics of Rwanda (NISR), Unemployment among Rwandans who completed upper secondary is the highest at 23%, followed by the unemployment among graduates of tertiary education which stands at 18%.
Rwanda-China alumni 'Job fair' system was launched at Marriot hotel on Friday, October 25.
With over 600 members, Rwanda-china alumni association indicate that 20% of the members are unemployed.
Famous Chinese companies willing to employ Rwanda-China graduates work in the mining, construction and hospitality sectors, among others.
This 'Job fair' program was formed by renowned Chinese companies working in Rwanda, namely; Huawei, StarTimes, China Nonferrous metal mining group and iYou—a mobile telephone Production Company.
The job fair program aimed at evaluating academic papers owned by Rwandan-China alumni.
During the evaluation exercise, 200 Rwanda-China alumni job seekers presented their academic papers, but 60 job vacancies were available for applicants with best academic results.
Rwanda-China alumni graduated in different disciplines including, civil engineering, aerospace engineering, environmental engineering and hospitality management.
Marie Rose Mugeni, with a masters in environmental engineering from Xiamen University said that, "I have not been employed for the last six months, this is the right time and a chance for me to secure a job. It is a good program that will help very many Rwanda-China alumni,"
"I have the skills and hope to be employed," she said.
Sixty best applicants will be hired in managerial positions by twenty four Chinese companies working in Rwanda, upon verification of the documents and discussing salaries with employees.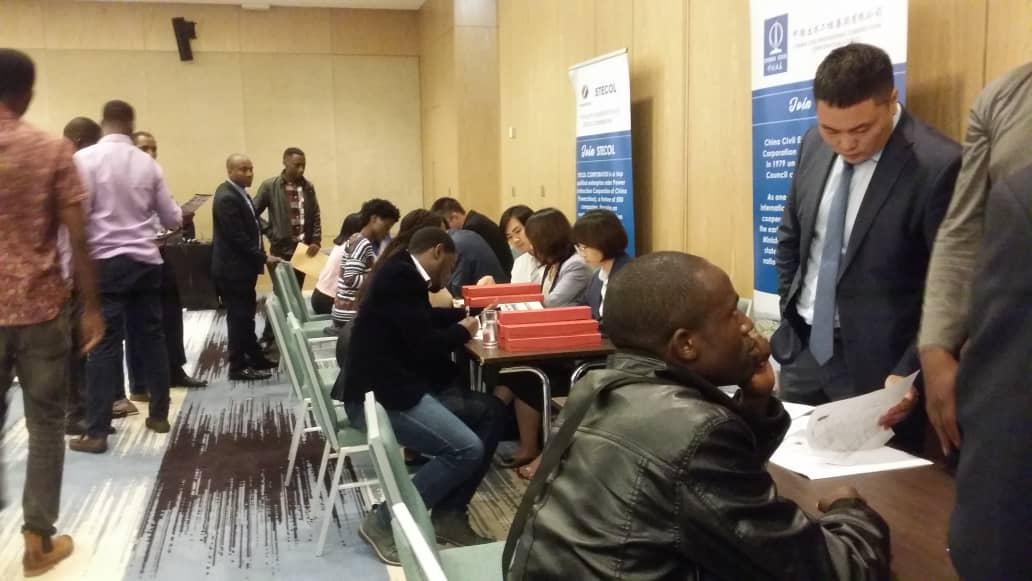 In the drive to create jobs, Rwandan government targets to create 1.5 million off-farm jobs by 2024.
Rao Hongwei, Chinese ambassador to Rwanda said that the "job fair program will benefit unemployed graduates who studied in China. Once you are employed, take your job serious, love it and work hard for your development and the company,"
"You will work with Chinese experts who are also experienced in various fields. Learn from them and work better," he said.
He challenged Chinese employers to respect Rwandan laws while hiring employees.
"Chinese employers should respect Rwandan laws regarding employment to work harmoniously with the new employees,"
"China and Rwanda realize that employment is the key to peoples' wellbeing and have enjoyed good relations which must be maintained," Hongwei said.