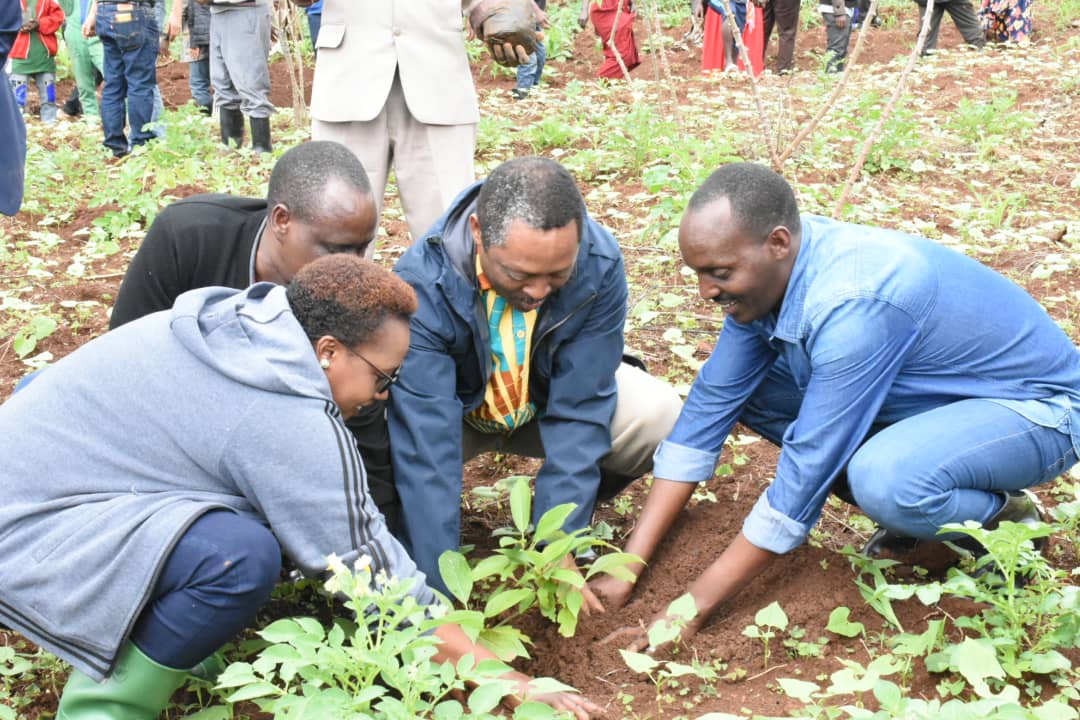 Not even Saturday morning heavy downpour could stop enthusiastic Rwandans including top government officials, to participate in the monthly community work commonly known as Umuganda.
As early as midnight, heavy rains had started hitting almost an entire country untill early morning – forcing some to stay indoor.
But this could not stop enthusiastic Umuganda lovers. Government officials were not left out for the planned end-of-month activities.
Travelling with love and comfort, Agriculture Minister, Dr Geraldine Mukeshimana and Deputy Speaker of Parliamentary Chamber of Deputies, Sheikh Moussa Fazil Harerimana, joined fifteen members of Parliament, local leaders and citizens of Musanze district in Northern Rwanda, to construct houses for the victims of the recent attacks that claimed lives in the area.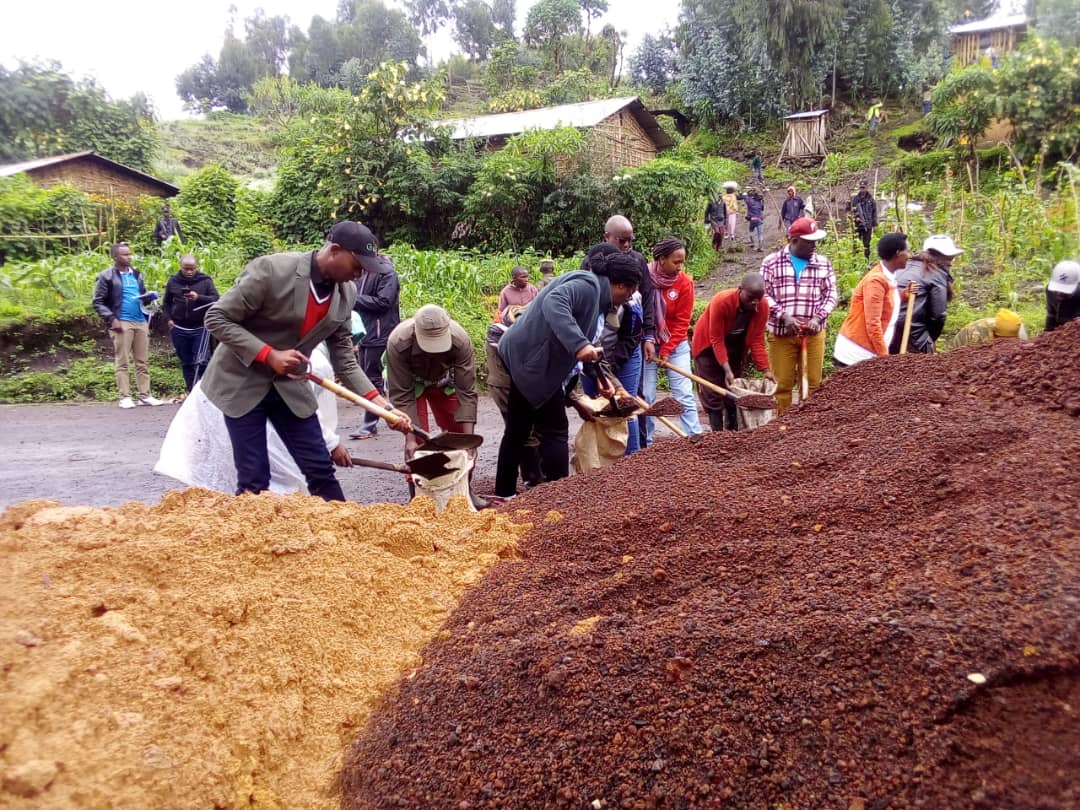 Early this month, elements of the Democratic Forces for the Liberation of Rwanda (FDLR) crossed over from Democratic Republic of Congo (DRC) and killed atleast 14 people and injured 18 others.
The attackers, who used rudimentary equipment to kill people, were immediately neutralized by security organs – leaving 19 of them killed and others arrested.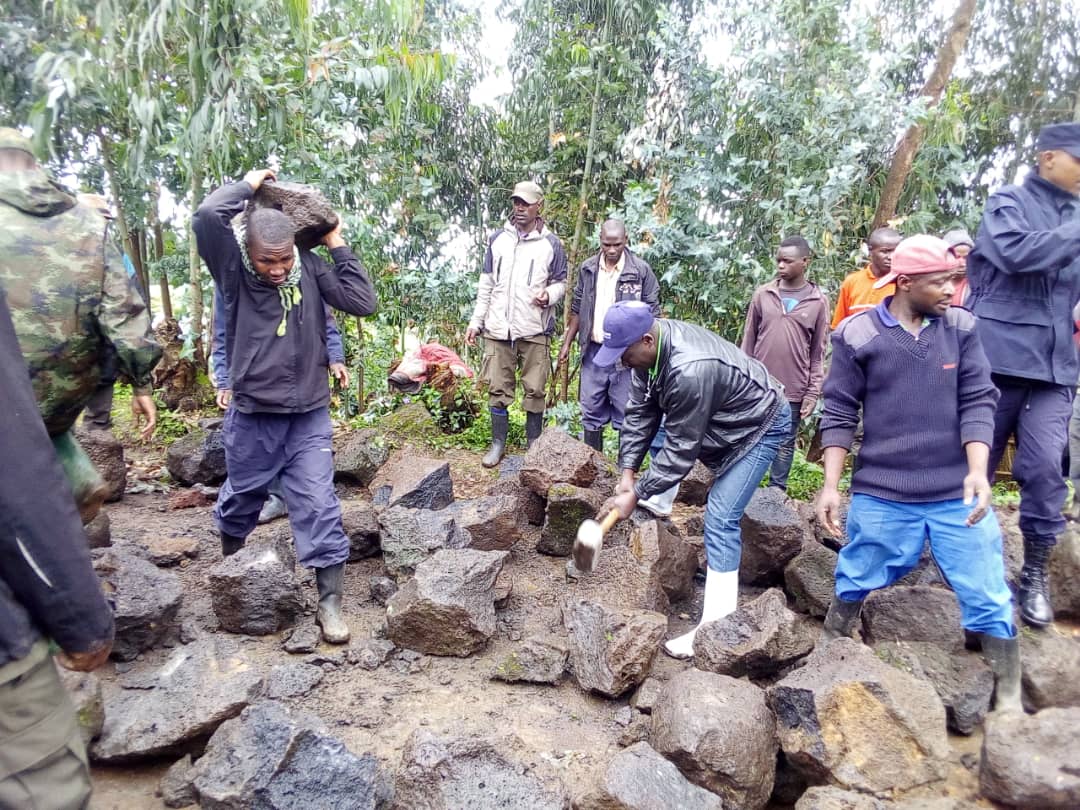 Minister Mukeshimana and other leaders joined residents of Kinigi sector to construct two houses for the victims of the attack.
In Eastern part of Rwanda, Local Government Minister Prof Anastase Shyaka joined Governor Fred Mufulukye and Kayonza district residents to construct houses for the needy communities.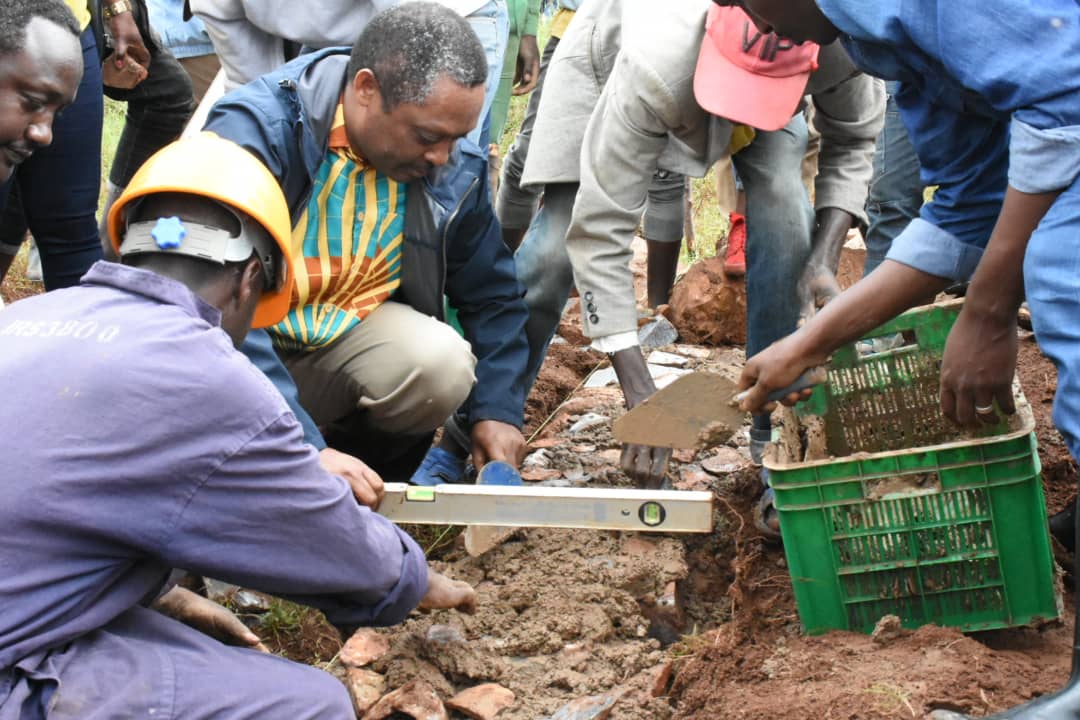 Atleast 271 houses are expected to be built for the needy in Kayonza district this year, while 1419 others will be rehabilitated.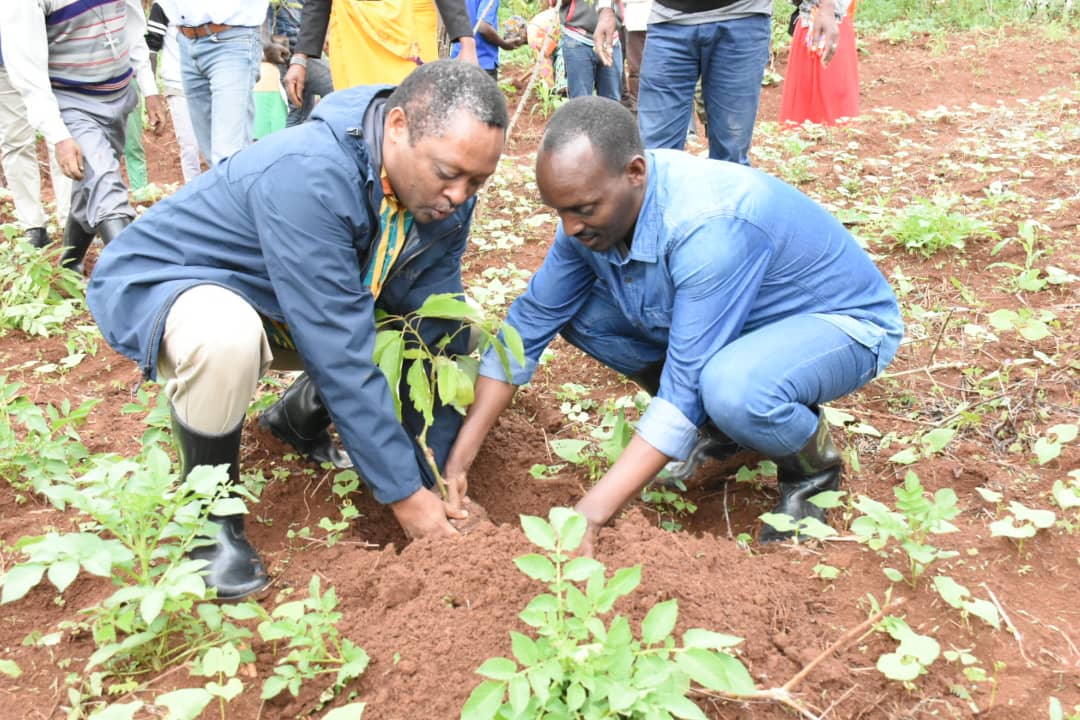 Fruit tress were also planted during Umuganda activities in Mukarange sector of Kayonza district.
During the activity, Min Shyaka and Governor Mufulukye were also joined by members of the Lutheran Church, before unveiling a new Church in the area.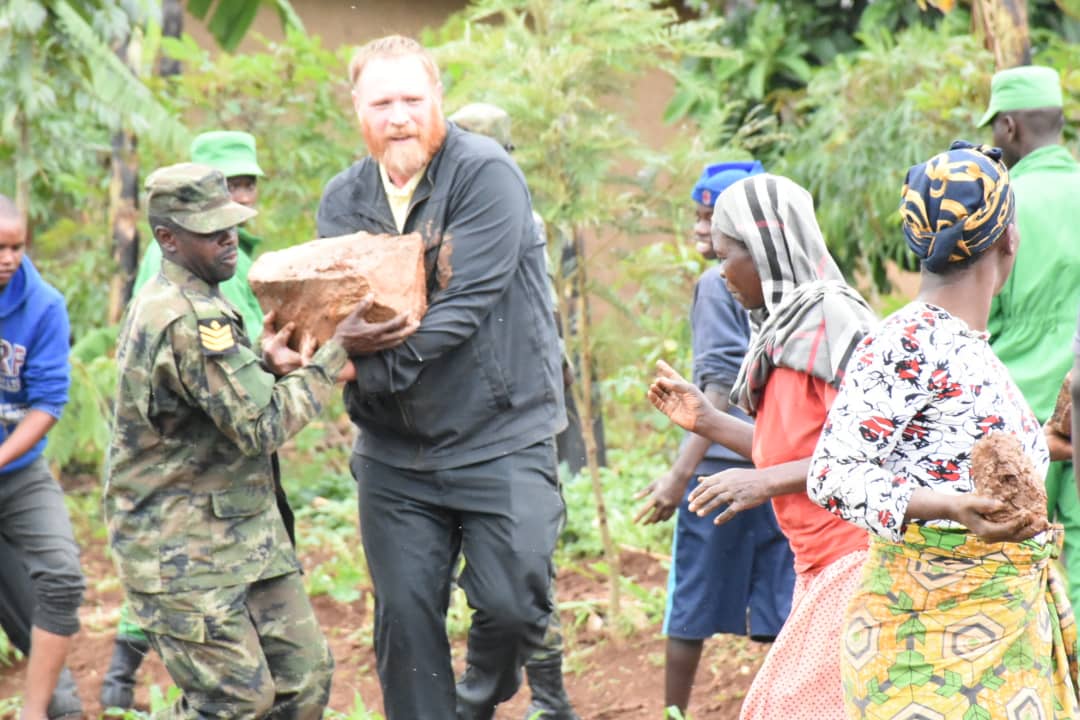 In Kigabiro Sector, Rwamagana district, Minister in charge of Cabinet Affairs in the Office of the Prime Minister, Marie Solange Kayisire, joined residents in construction of a feeder road and making bricks.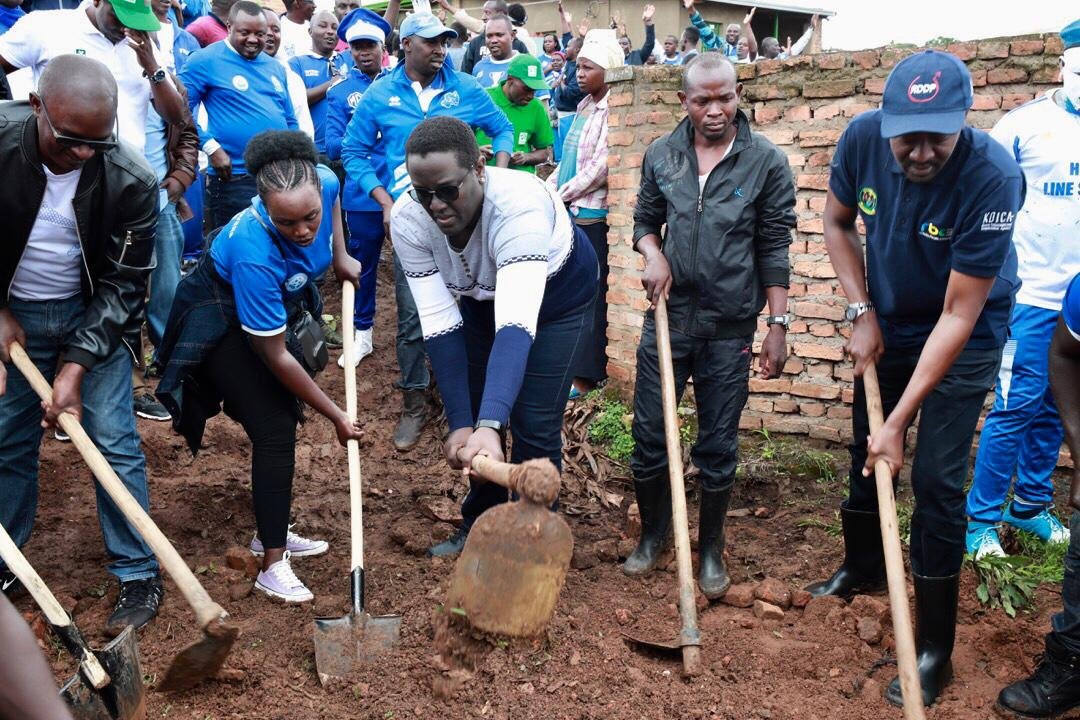 As houses were constructes and trees planted, preparations for this year's Gender accountability day were in high gear.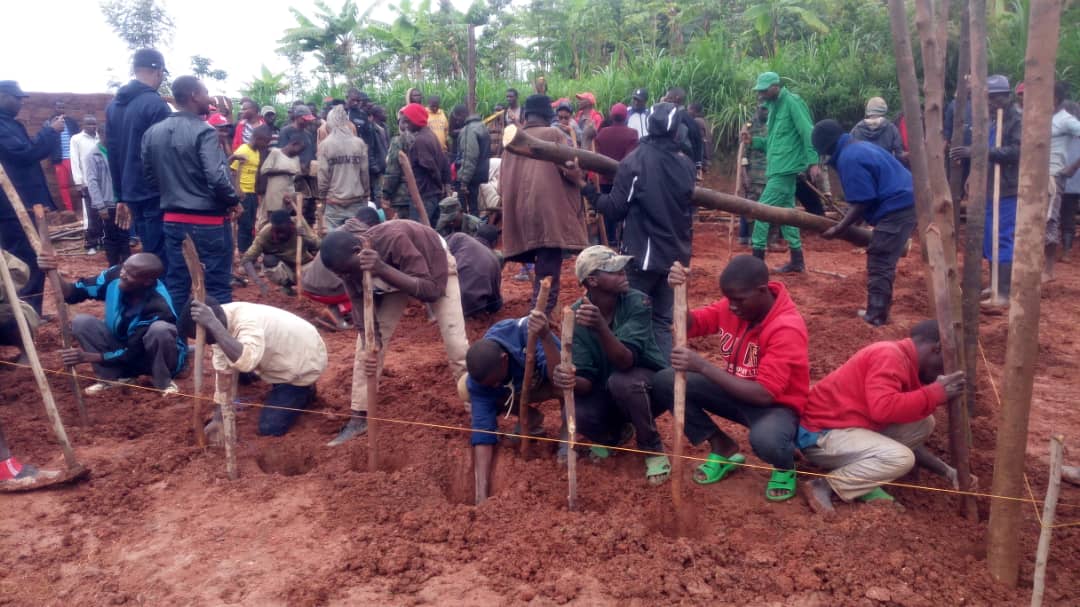 Nineteen members of Parliament joined residents of Kanyinya village, Cyahinda sector in Nyaruguru district in Southern Rwanda, where fruit trees were planted among other activities.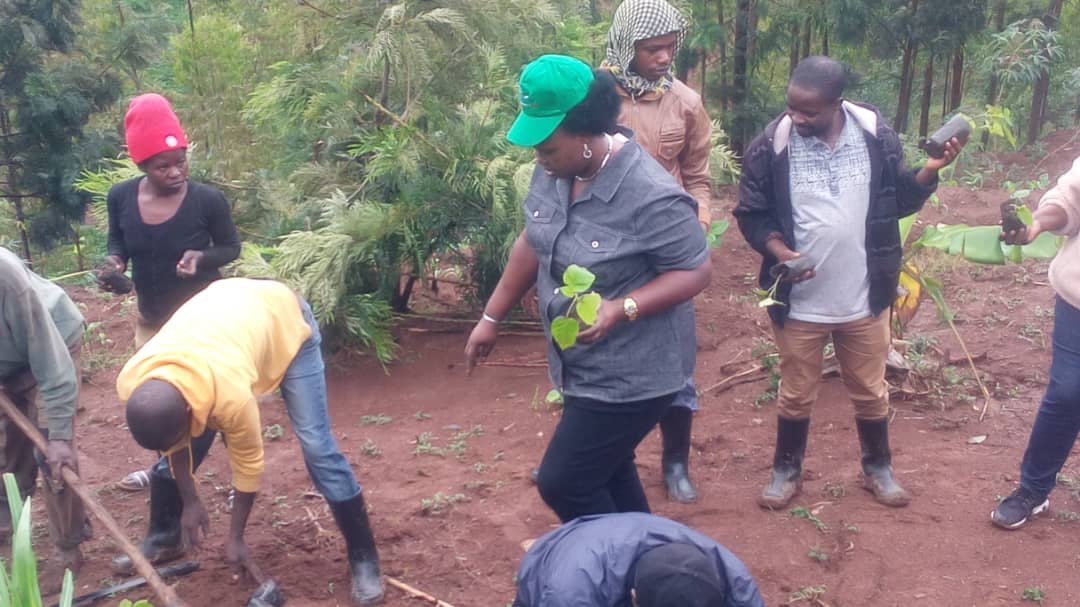 For Rwanda's Ministry of Environment, its affiliated institutions and partners, today's Umuganda is memorable.
The day marked the official launch of the first ever 'Strengthening Climate Resilience of Rural Communities project, as the country pushes efforts to deal with Climate Change.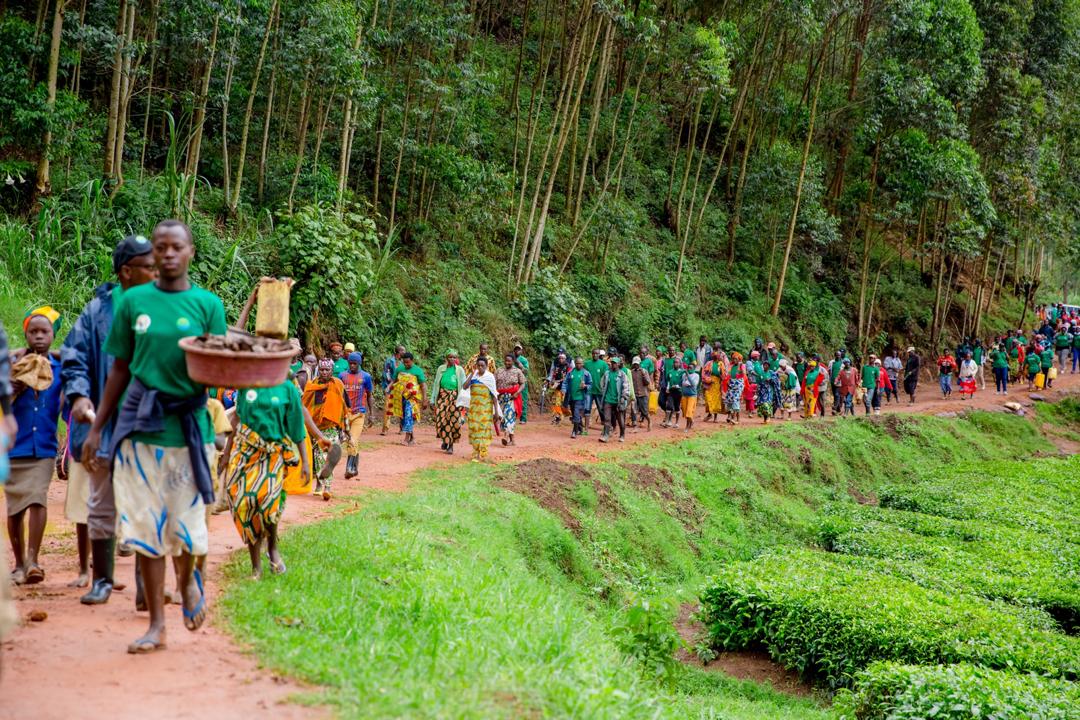 The $33,160,000 project was launched in Gicumbi district, Northern Rwanda and will be implemented by the Ministry of Environment and Rwanda Green Fund (FONERWA).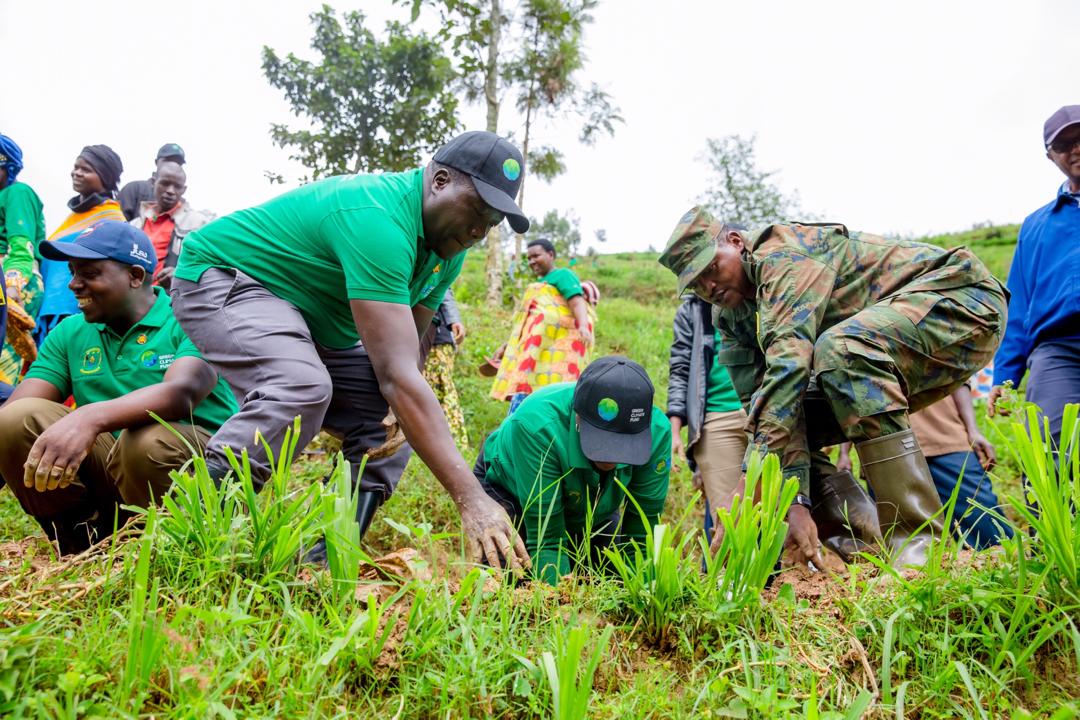 Clad in green T-shirts, the launch of the project was characterised by planting of trees.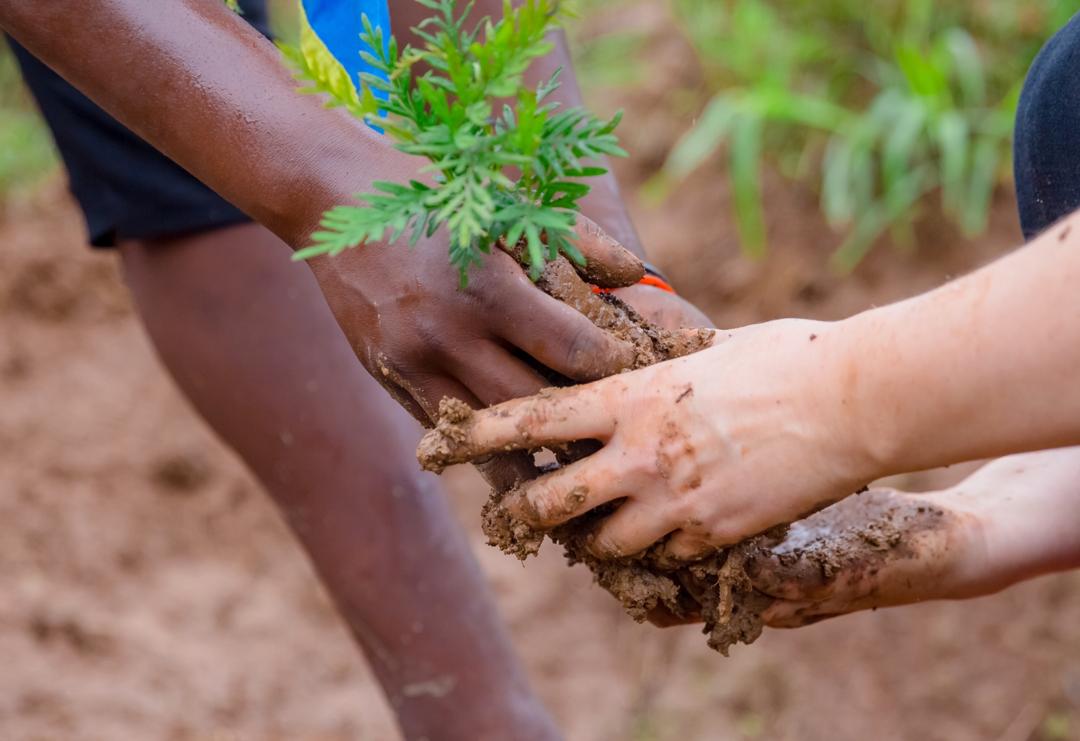 Officials at Rwanda Green Fund believe that the Gicumbi project will benefit communities through improved livelihoods, enhanced forest management, climate smart farming, improved agriculture and land management, among others.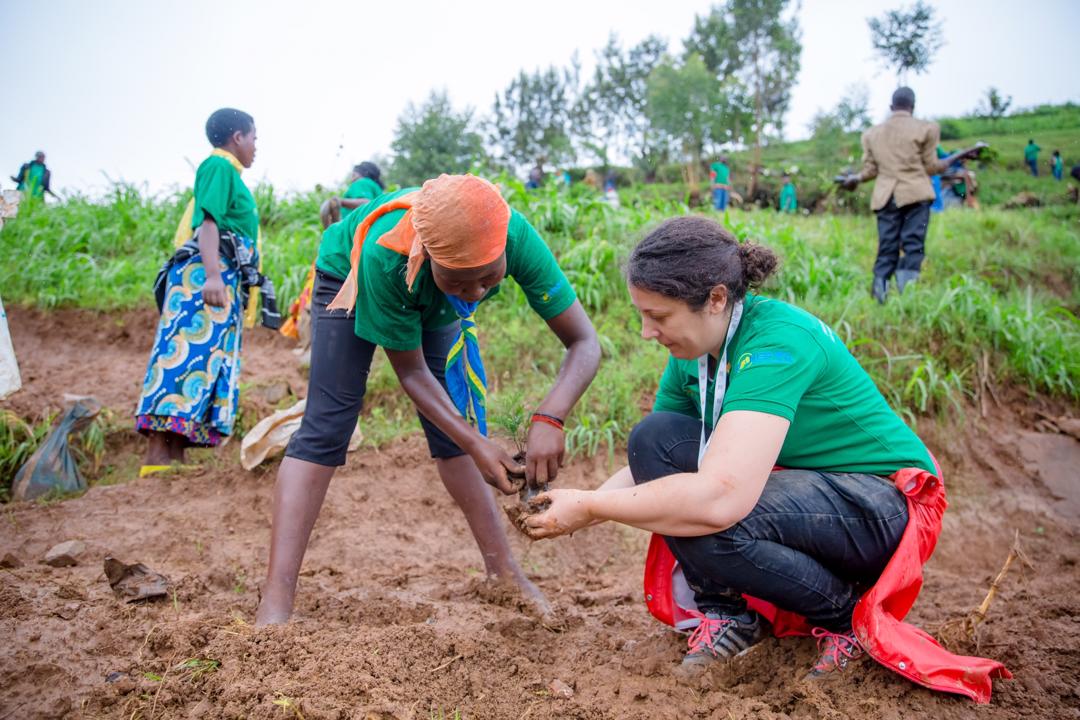 The project works toward Rwanda's efforts to become a climate resilient nation.
In Nyamagabe district, Southern Province, World Bank and district officials joined residents of Buruhukiro sector for construction of a Primary school.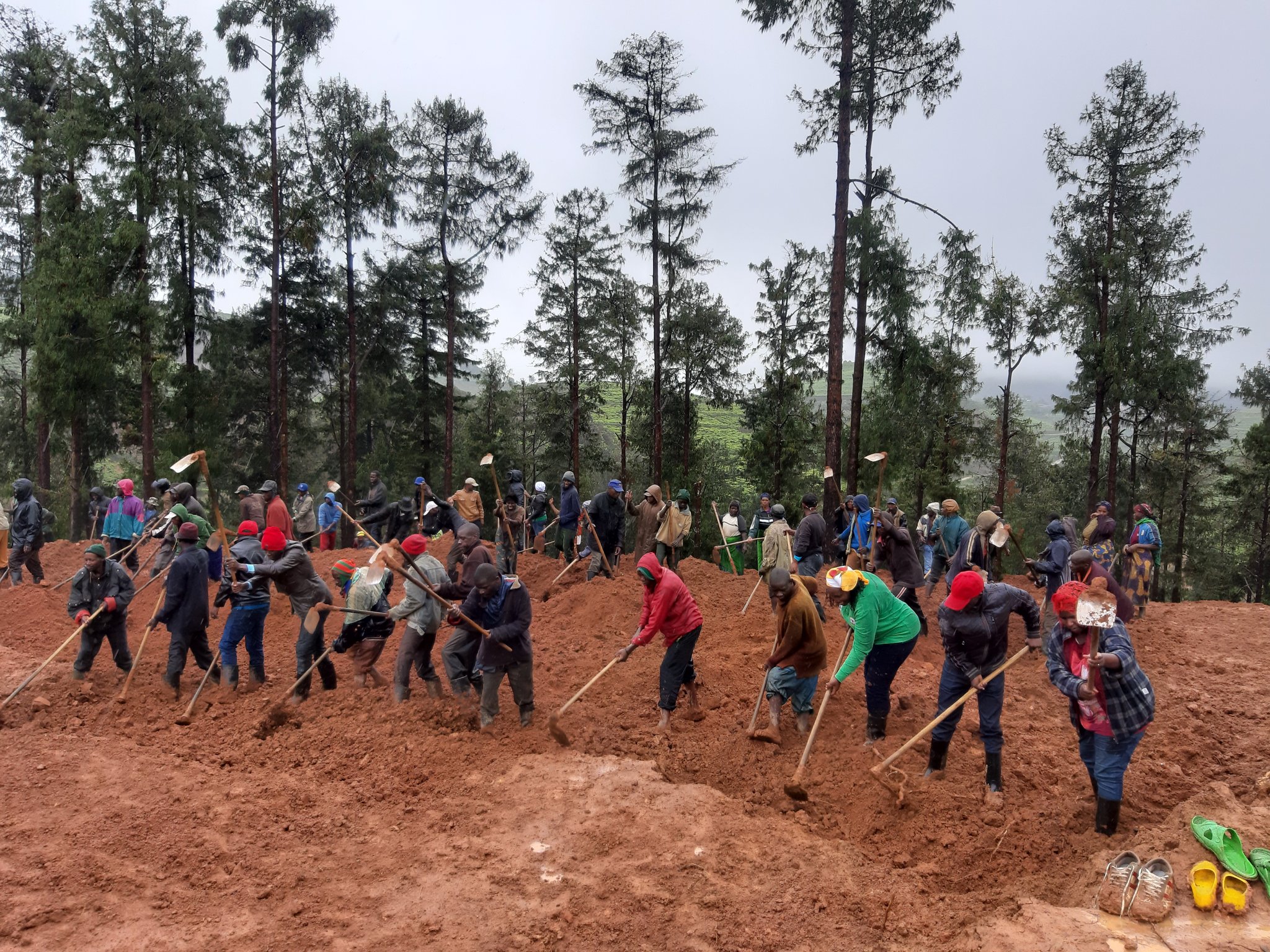 In Rubavu district, Western Rwanda, leaders joined residents in Mudende sector to gather stones that will be used for construction of four classroom blocks.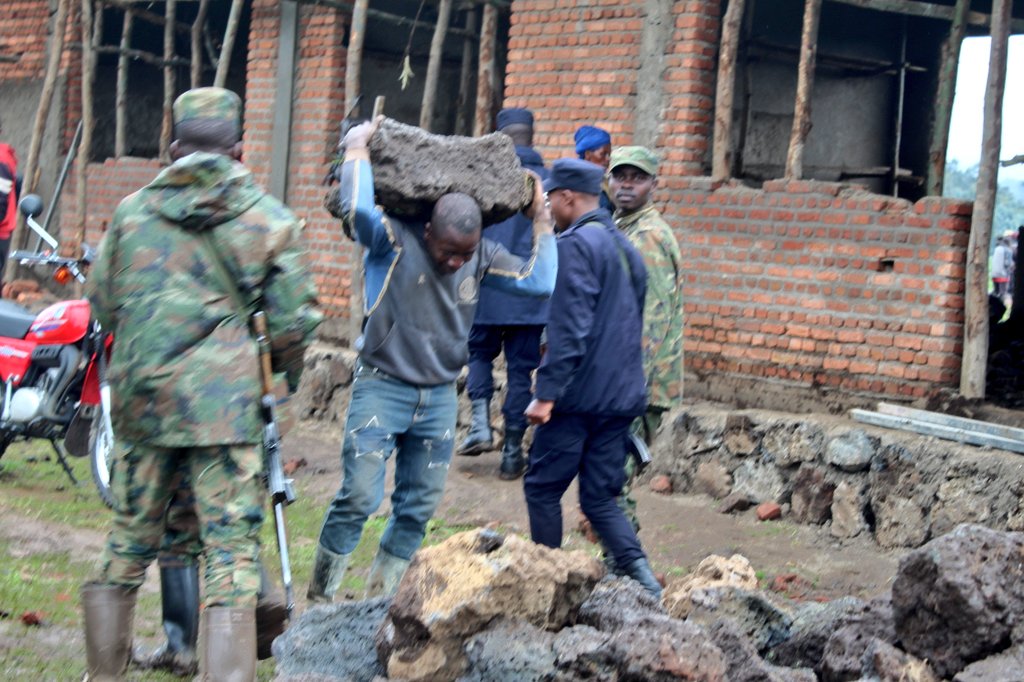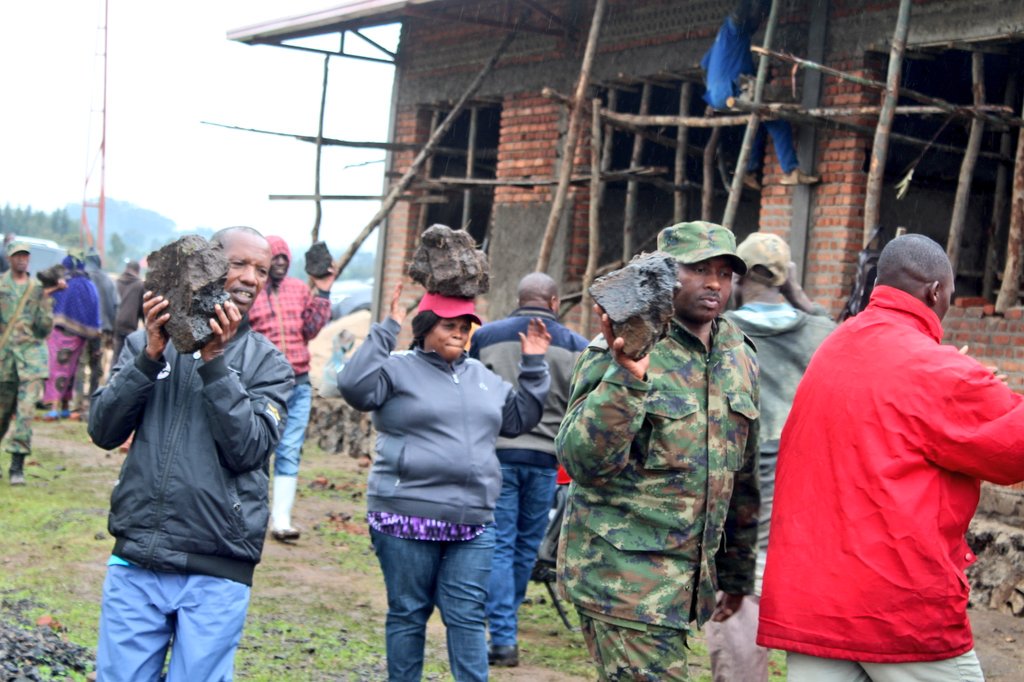 Back in the capital Kigali, amid a foggy weather, Nyarugenge district Mayor Kayisime Nzaramba joined residents of Kigali and Nyamirambo for Umuganda activities.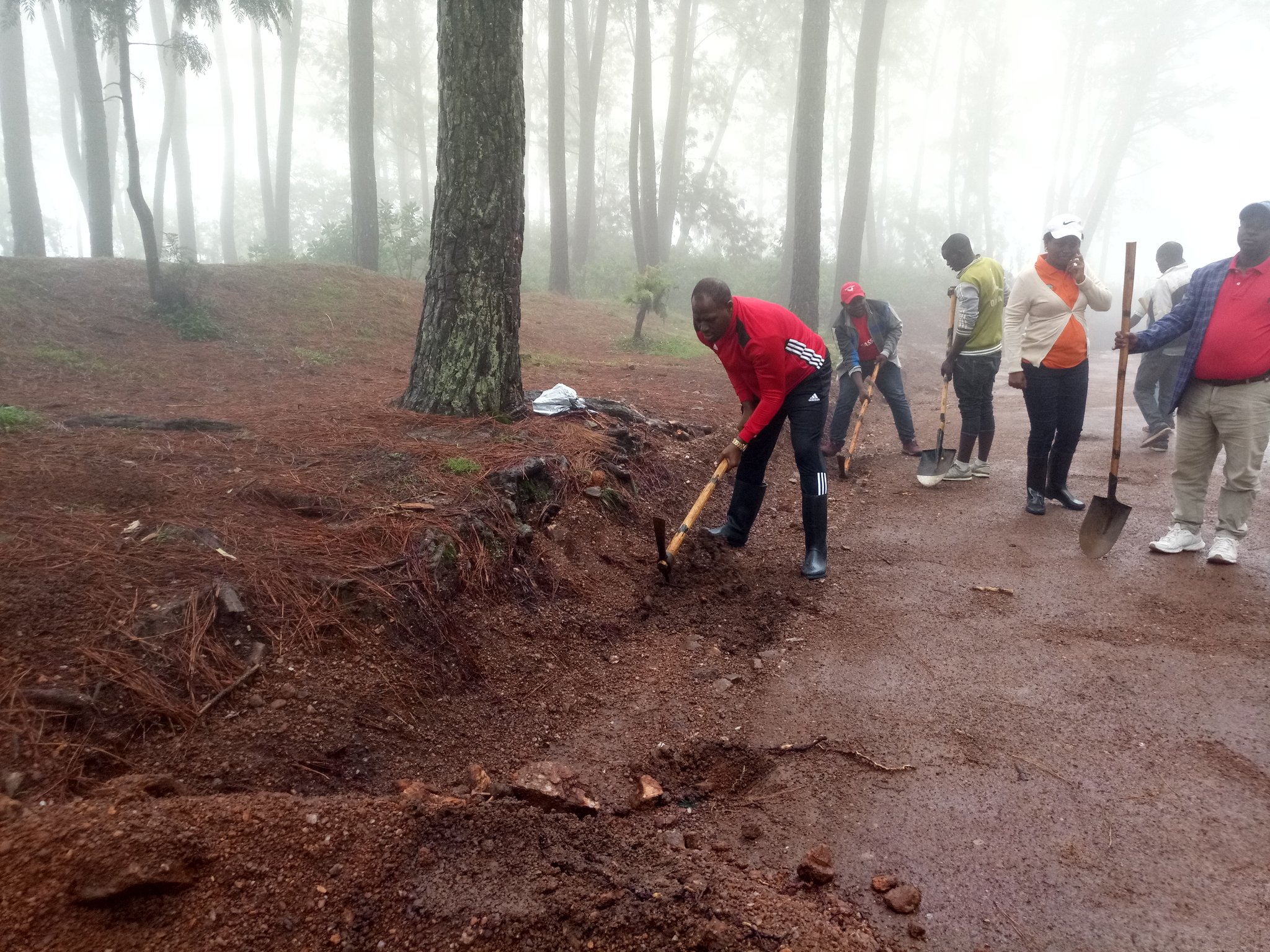 The activities included construction of the Meraneza-Rwesero road.