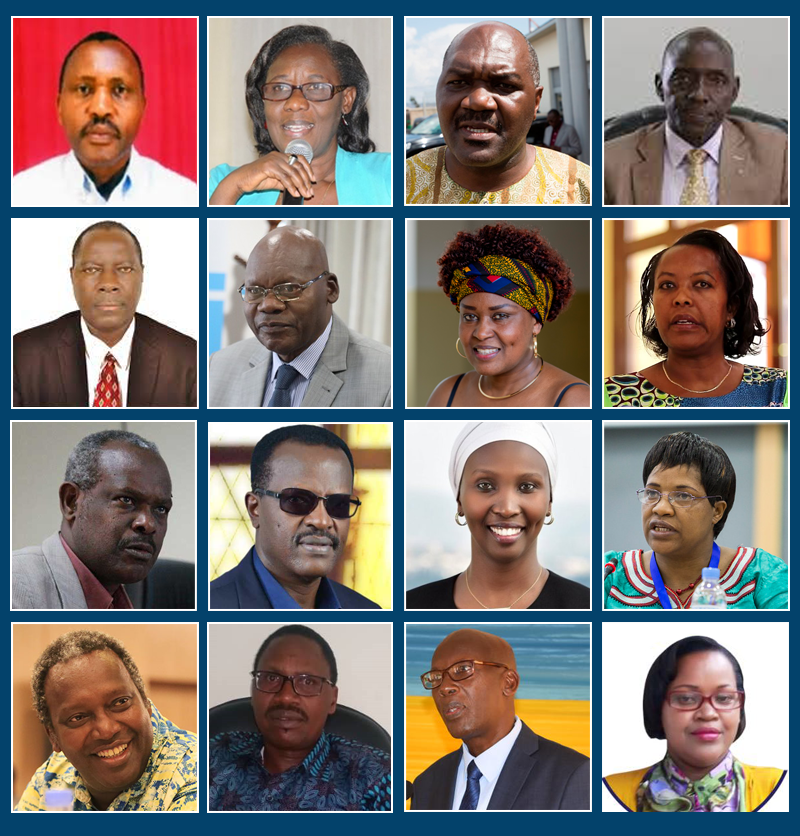 President Paul Kagame will this October 17 receive oath of twenty newly elected Rwandan Senators in accordance with the constitution at Rwanda parliament.
They are joining six senators from the second Senate house, whose mandate will end next year before they are replaced.
The senators whose term in office goes up to early 2020 include; Consolée Uwimana, Charles Uyisenga, Jeanne d' Arc Mukakalisa, Chrysologue Karangwa, Zephyrin Kalimba, and Margaret Nyagahura.
KT Press looks at the profiles of the new senators who will have a new mandate to serve Rwandans in the next five-year term, renewable once instead of the traditional eight years.
Hadija Ndangiza Murangwa
The Rwanda National Forum of Political Parties Organization (NFPO) chose Hadija Ndangiza Murangwa, member of Ideal Democratic Party (PDI) to replace the choice of Salama Uwamurera – whose candidature to the senate was rejected by Supreme Court on grounds of lack of experience.
The practicing lawyer, senior tax expert with wide experience in tax advisory, Salama is a member of Kigali International Arbitration Center (KIAC) with a Certificate of Associate of The Chartered Institute of Arbitration (London).
She engaged in tax and legal advice in the Rwandan Public and Private sector; · Conducted and participated in influential reviews of various Tax and Trade projects supported by the Government of Rwanda, the GIZ, IFC – World Bank group, ATAF and · Instrumental in delivery of East African Community Tax harmonization programs.
She has notable advisory and consultant positions including working with International Finance Corporation (IFC). She currently works as a consultant in charge of Strategy and Institutional Sustainability at the Institute of Certified Public Accountants of Rwanda (ICPAR) and has served on various Boards, including; The Development Bank of Rwanda (BRD); The Military Medical Insurance (MMI) and Rwanda Biomedical Center (RBC).
---
Juvénal Nkusi 
Known for being no-nonsense in the former Parliament house ended 2018,  Juvenal Nkusi, 64, from Social Democratic Party (PSD) with 24 years as a lawmaker, bounced back to the legislative as senator following his nomination by the Forum of Political Parties Organizations.
The veteran politician, who joined parliament after the 1994 genocide against Tutsi, serving as the first post-Genocide House Speaker until 1997, is remembered for chairing, with an iron hand, the Public Accounts Committee (PAC) in the Lower House which was created nearly nine years ago. Some of this reputation is expected to be seen in the Senate.
---
Dr. Alvera Mukabaramba
The former presidential candidate (in 2003/2010), Mukabaramba is returning to the senate for the second time.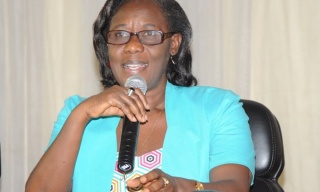 Mukabaramba is a Pediatirician who graduated at the First Pavlov State Medical University – Russia.
Her ambitious political career began in 1999, when she became a member of the National Transitional Assembly, serving in that capacity until 2003 when she joined Party of Progress and Concord (PPC).
From 2003 she served as a Senator in Rwanda's bicameral parliament until her appointment as Minister of State responsible for social affairs in Ministry of Local Government Responsible for Social Affairs in 2011.
---
Espérance Nyirasafari 
Prior to her appointment as Senator, Nyirasafari served as Minister of Sports and Culture since October 18th 2018 and Minister of Gender and Family Promotion for the Government of Rwanda since October 4th, 2016;  She served as a Member of Parliament Chamber of Deputies Standing Committee on Political and Gender Affairs since October 06th, 2013. She also held the positions of the Permanent Secretary in the Ministry of Justice from January 2007 to May 2011, the National Prosecutor from 2004 to 2007 and the Chief Prosecutor in former Gitarama Province from February 2001 to July 2004.
From 1999 to 2001, Mrs Nyirasafari Espérance worked with the Civil Society in the field of women and children's rights in Haguruka Association;
Mrs Nyirasafari Espérance is a Lawyer by education. She holds a Masters degree of International criminal Law and Human Rights Law from UR.
She is passionate about advocating and promoting gender equality between women and men, empowerment of women, promoting and enhancing family cohesion as well as ensuring better life for every child.
---
Marie Rose Mureshyankwano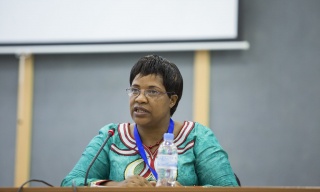 The former educationalist in Bumba Complex School in Rutsiro district, Mureshyankwano came into political limelight when she was nominated Member of Parliament in 2005 on the Rwanda Patriotic Front(RPF) Inkotanyi Party ticket.
The graduate in Social Sciences, in 2016 Mureshyankwano was appointed as Governor of the Southern Province replacing Alphonse Munyantwali till 2018, when she was replaced by the current governor, former Police boss CG Emmmanuel Gasana.
---
Professor Cyprien Niyomugabo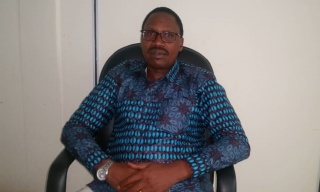 Niyomugabo, PhD, is a former Dean of the School of Education at University of Rwanda – College of Education. Additionally, he served as the Chairman of the Rwanda Academy of Language and Culture (RALC). He is a member of the African Academy of Languages of the African Union.  He holds a PhD degree in Applied Languages Education, a PGCLTHE, a Masters and a DEA in Linguistic Science, a BA in African Languages and Literatures.
His area of research is mainly on Bilingual Education, Mother Tongue and Second Language Education, Language Management, and Glottopolitics in Education, Teaching and Learning in Multilingual Settings, as well as Lexicography with application to African languages (especially Kinyarwanda and Kiswahili). He has recently been leading many innovation projects, he has published many articles, books and dictionaries, and he has supervised many Masters and PhD research projects mostly in the field of Language Education.
---
Dr Laetitia Nyinawamwiza
Before going to Senate, Nyinawamwiza was appointed as board member of Rwanda Mountain Tea's Board of Directors from this year, managing Rubaya Nyabihu Tea Company Ltd and Kitabi Tea Company Ltd for the period of two years.
Dr Nyinawamwiza has been a Principal of UR's College of Agriculture, Animal Sciences and Veterinary Medicine. She is also serving as Member of the Board of Directors of the Rwanda Higher Education Council; Deputy chairperson of the board of directors of Institute of Applied Sciences (INES-Ruhengeri) ; Deputy chairperson of the Board of Directors of the National Industrial Research and Development Agency (NIRDA).
---
Dr. Augustin Iyamuremye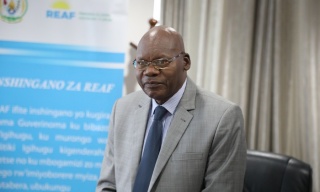 A trained veterinary doctor, Iyamuremye, 74, is a vastly experienced senior PSD politician. His political career spans over three decades. He served under previous regimes, including as prefet (equivalent of governor) of then Gitarama prefecture, Head of Intelligence, among other key roles.
During the post-1994 period, he served as in different Cabinet portfolios, including Agriculture, Information, and Foreign Affairs. He also served as a senator, presidential advisor, among other roles.
He's one of the four senate-designates who are joining the next Senate as a presidential appointee. Until his recent appointment, Iyamuremye was serving as the Chairperson of Rwanda Elders Advisory Forum (REAF), a role reserved for people who have proven experience and ability in solving national challenges.
---
Lambert Dushimimana 
Dushimimana is a professional lawyer in international law and holds a degree from the University of Pretoria in South Africa.
He served as a prosecutor at Budaha court in Ngororero district and has a five year lecturing experience at the Institute of Legal Practice and Development (ILPD) in Nyanza district.
This legal experience was also accompanied by Dushimimana working as a law drafter in the ministry of Justice and at the law reform commission. He also assisted Rwandan refugees to return home at the national council for refugees (CNR) and has politically served as a councillor in Rubavu district and as a board member of the former water and sanitation corporation (Wasac).
---
Dr. Emmanuel Havugimana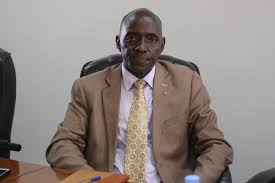 Dr  Emmanuel Havugimana holds a PhD in Human Ecology and a Bachelors in geography. He has been a professor of sciences at University of Rwanda(UR), and president of Huye Rotary club. He has been in the education field since 1975. He is thus bringing to the Senate over 40 years of teaching  experience with 22 of them in universities in Rwanda, Djibouti and Burundi.
He is also known for some of his big ideas that have been used in implementing the pension policy, putting up public toilets in Kigali city, promoting hygiene – issue of wearing shoes, to mention but a few.
Havugimana documented various aspects on the History of Rwanda especially on genocide against Tutsi. He served as board chairman of the National Commission for the Fight against Genocide (CNLG).
---
Dr. Habineza Faustin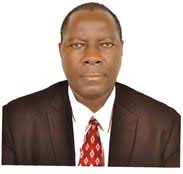 Habineza is a Mathematician with a PhD degree from University of KwaZulu-Natal in South Africa. He also got his Masters' degree in Mathematics from University of Sherbrooke, Canada and his BSC in Mathematics and Physics   from the National University of Rwanda.
He taught at University of Rwanda – College of Education for 13 years. He is one of the promoters of the Catholic University of Rwanda.
He has been lecturing in Land Survey department at INES-Ruhengeri since April 2015. He has a good publication record and supervises students' research projects.  In his academic career, he has been Subject Leader of Integrated Science (Former Kigali Institute of Education), Head of Department of Primary Education and Early Childhood at University of Rwanda – College of Education, Coordinator of Teacher Training Colleges affiliated to University of Rwanda – College of Education, Managing Director of Christian University of Rwanda Ltd in its early age, and currently he is the Dean of Faculty of Applied Fundamental Sciences at INES-Ruhengeri from 1st April 2015.
His current research interests are mainly in mathematics and Science Education and related subjects (STEM Education).
---
Bideri John
He is a graduate in Development Studies with a Bachelor's degree in Agricultural science. For over 30 years he built up an extensive competence in Environmental issues, public administration and management, international development and relations. In 1986, John worked with Limuru Boys Centre, Kenya as a vice principal and a training officer. In 1989, he handed over Limuru Boys Centre and joined KNFU/KESSFA/HSF until he started his own NGO (RWARRI) in 1995. As a young man, John saw himself as his own boss, and today, he owns several businesses in the outskirts of Rwanda, he is the founder of RWARRI, and still, he serves on various boards as chairman because of his intelligence, commitment, honesty and a will to help others.
Currently, He is the Board Chair of Pan African Climate Justice Alliance, and the director at Rwanda Rural Development Initiative, Rwarri. He has served as Chairman of Participatory Ecological Land use Management (PELUM) an organization operating in 10 countries in Eastern and Southern Africa with the head office in Lusaka, Zambia (2008), and Work Force Development Authority, WDA (2010), an institution responsible for the promotion of Technical and Vocational training in Rwanda.
---
Mupenzi George
Mupenzi Georgeis an aspiring legal practitioner who holds a bachelors in law from Kigali Independent University (ULK), and is about to get his legal practice credentials from ILPD.
He worked as a legal advisor and personal advisor to the minister in the former MINITRASO (Ministere du Travail et Affaires socials) now the ministry of Labor.
Mupenzi has been working as a private legal consultant and senior trainer in rural development.
---
Ntidendereza William
This Senator served as mayor of Kicukiro district from 2006/2008 and resigned from the post, but later joined the National Itorero Commission (civic education) as vice chairman.
---
Habiyakare François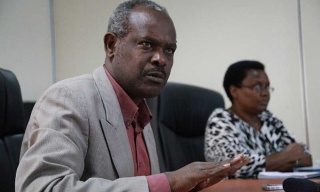 Before his appointment he has been the chairman of commissioners at the labor commission since 2012.
---
Fulgence Nsengiyumva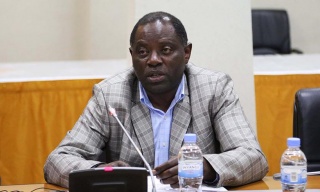 He is former prefect of the former Gitarama Prefecture and also former Minister of State in Charge of Agriculture in the Ministry of Agriculture and Animal Resources.
---
Prof. Ephraim Kanyarukiga                                                                     
The linguist is one of the founders of the Adventist University of Central Africa (AUCA) in Rwanda. He specializes in English Language and Literature.
---
Pelagie Uwera
A civil servant, Uwera has been a staff member at the Rwanda National Electoral Commission (NEC).
---
Adrie Umuhire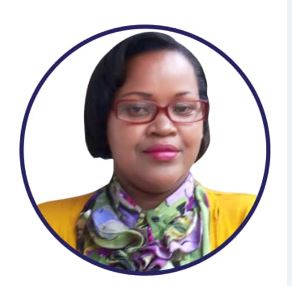 Umuhire is an educationalist and researcher who has worked with the university of Rwanda centre for language enhancement since 2006 till her appointment as senator.
She has been an English teacher and holds a Masters degree in development studies at the university of Rwanda. She is apparently now candidate pursuing her PhD in communication studies at the Hallym university in South Korea which will add to her profile in the Senate.
Her political background started as a volunteer in the women's council in Ngoma district between 2011-2015.
---
Innocent Nkurunziza
Senator Nkurunziza carries a rich Catholic religious background and training, with degrees in humanities, philosophy, theology and Canon law plus a master's degree in science of communication and MBA in project management.
Before joining government he served as head of a Catholic school- Groupe Scolaire St. Jean Baptiste Cyahinda in Nyaruguru district.
He has honorably served in government as a Director General in the national unity and reconciliation commission (NURC), as an advisor to minister of trade and industry, as a social affairs advisor to the Prime Minister, and ahead of his appointment he worked as director of planning in the PMs office.