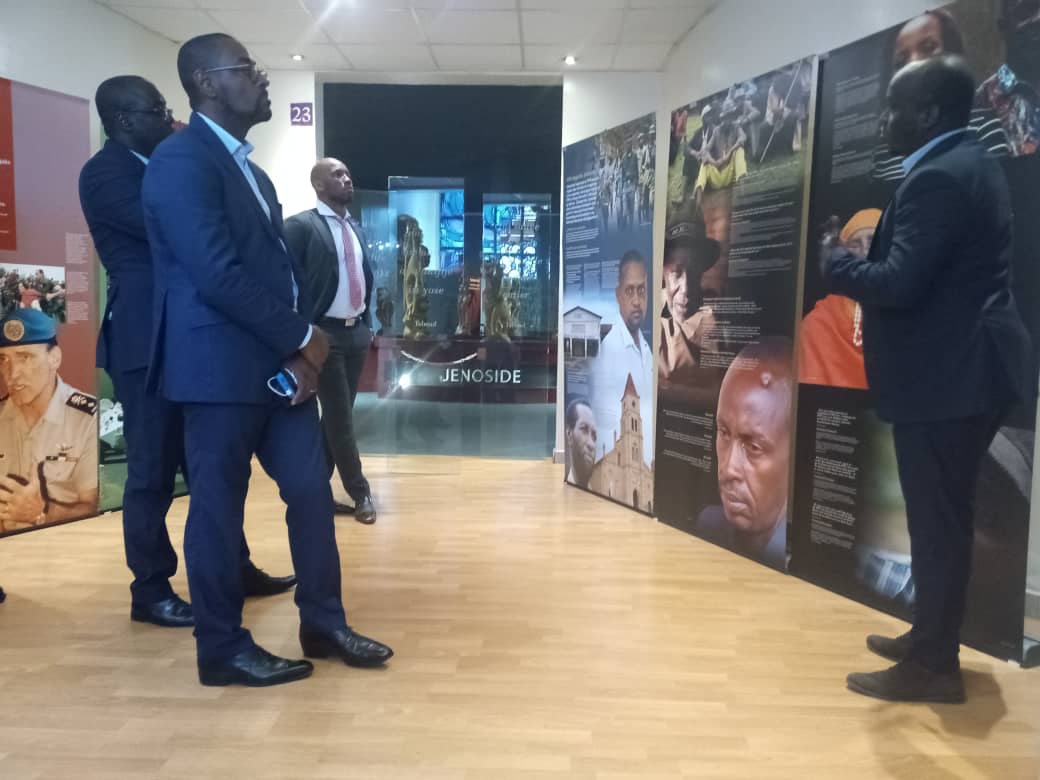 International veteran footballer and philanthropist Didier Drogba has paid tribute to the victims of the 1994 Genocide against Tutsi and praised Rwanda for moving forward in the aftermath of one of the twentieth worst tragedy that experienced the humanity.
This afternoon, Drogba who is key speaker at the YouthConnekt, a contintental gathering taking place in Kigali visited the Kigali Genocide memorial where 250,000 Genocide victims lay to rest.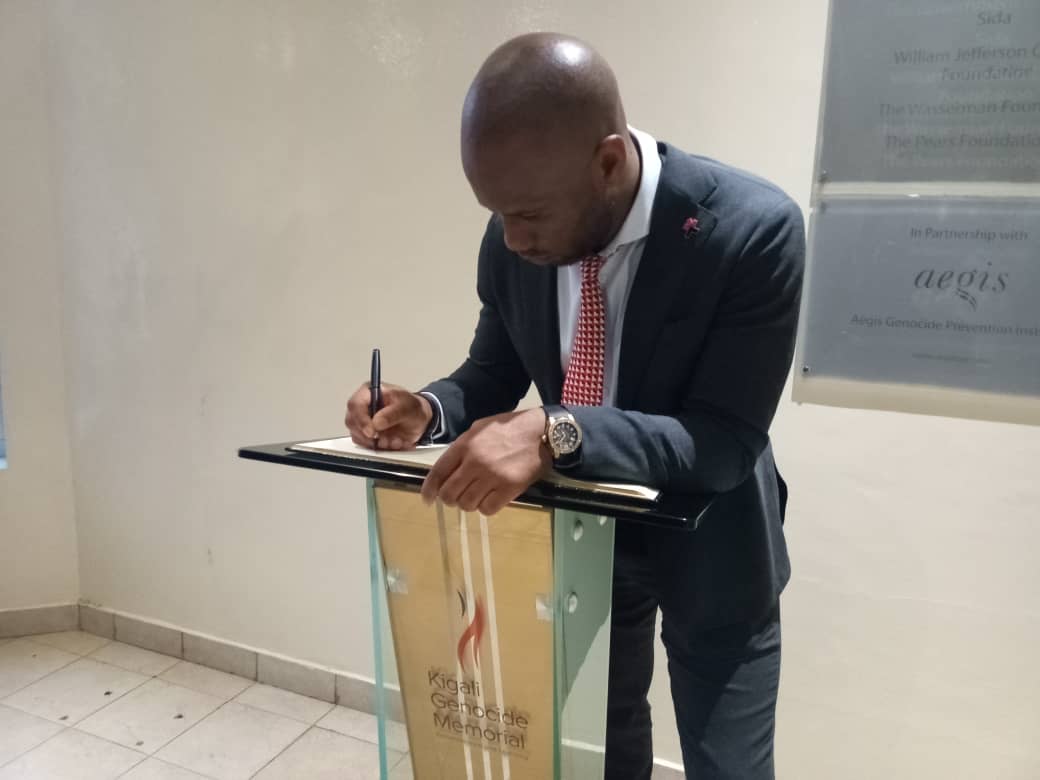 Those victims are part of more than one million Tutsi that perished during the 1994 Genocide.
Drogba wrote in French in the guest book and said: "Time has passed since 2009 when I visited this country for the very first time. Coming back at this place of pilgrimage is an obligation, not only to pay tribute to the victims of the Genocide but also use my status to educate the youth of Africa and whole world about the consequences of such an act."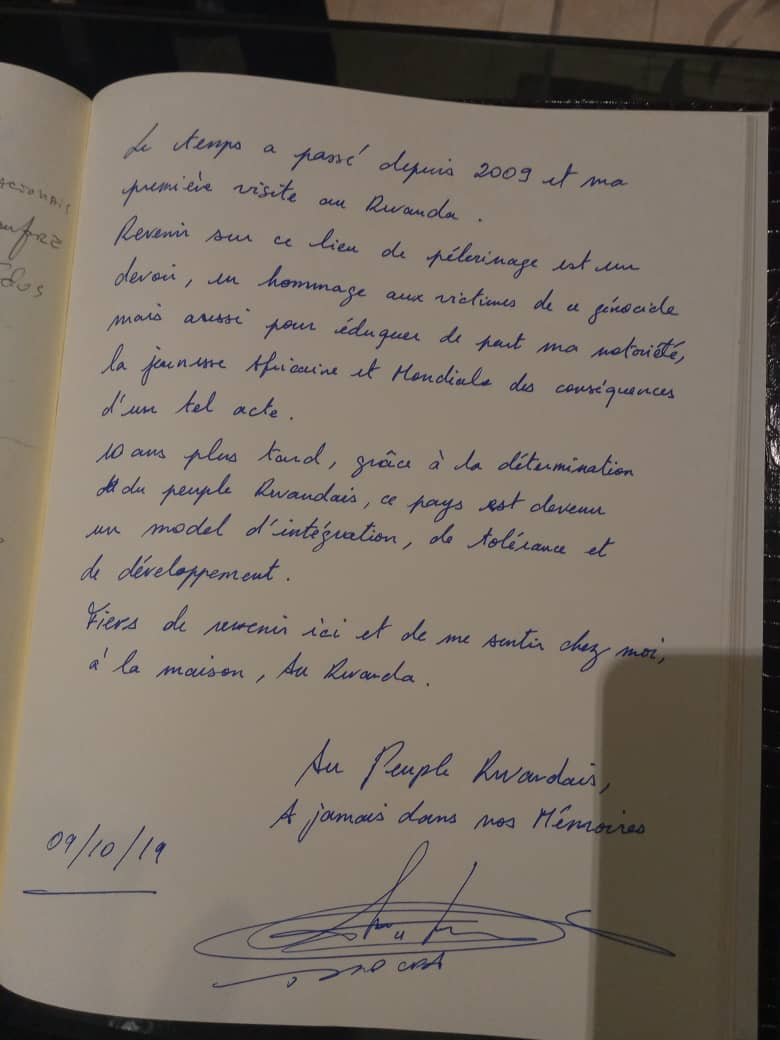 Drogba, with his own handwriting continued; " Ten years later, due to the determination of Rwandan citizen, this country has become a model of integration, tolerance and development. I am proud to come back here  in Rwanda where I feel at home."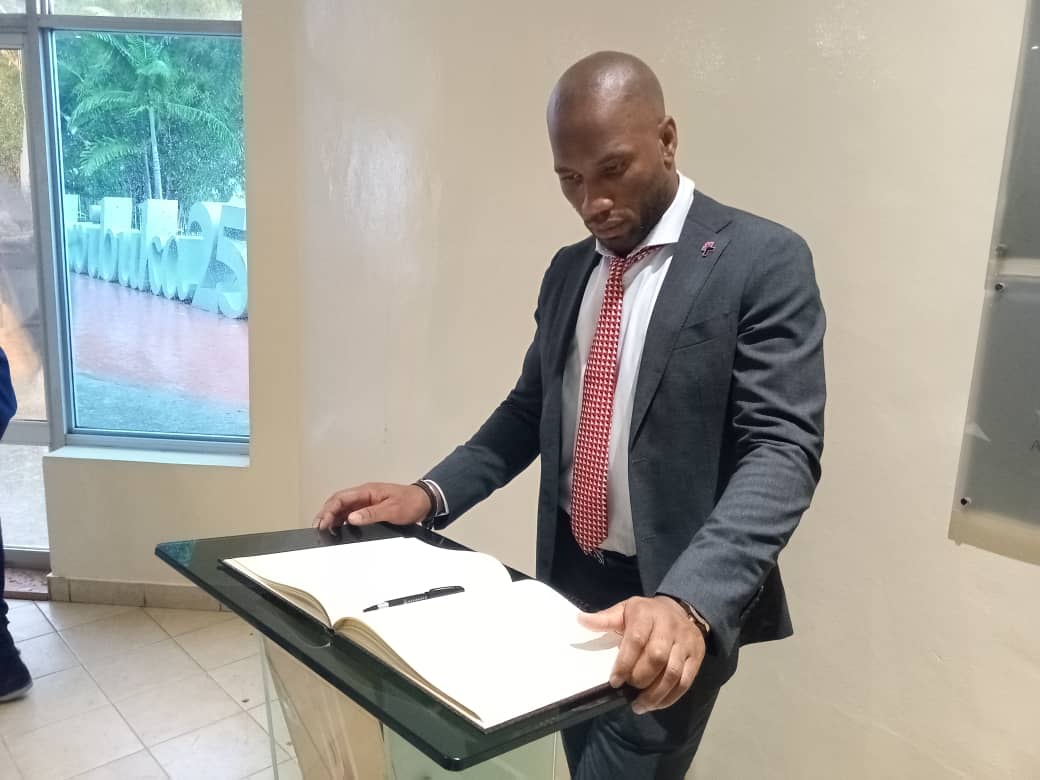 Also visiting Kigali Memorial Centre this evening is Patoranking, the Nigerian artiste also in Rwanda for YouthConnekt.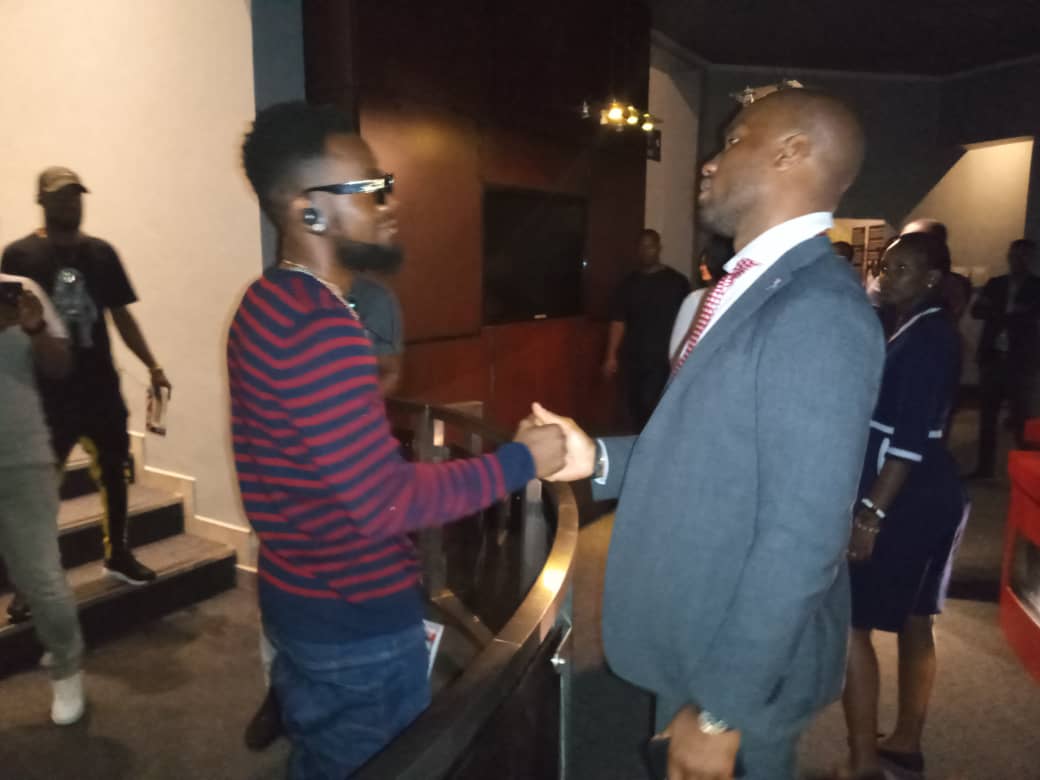 Patoranking wrote in the guest book, that it was painful for him to even to write in the guest book.
"So much tears inside and Outside. Thank God we found love," he wrote and in Big characters, he said; "LOVE LIVES HERE. RWANDA LIVES HERE."