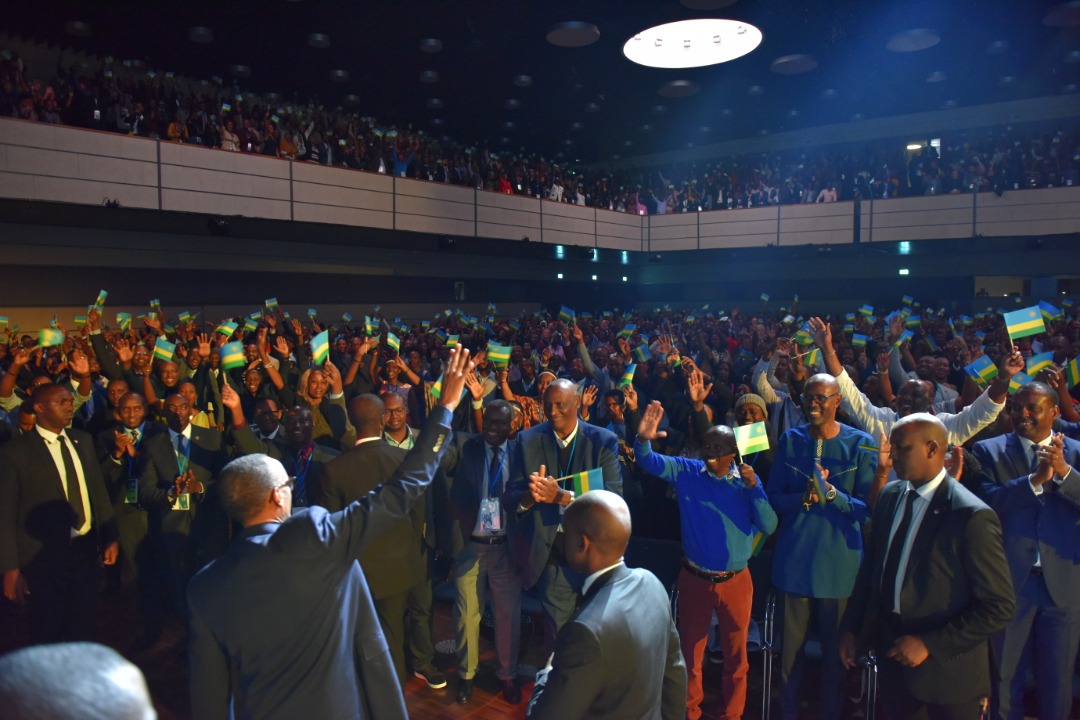 It was all excitement when President Paul Kagame arrived at the Rwanda Day venue in Bonn – Germany.
"This is the d-day, we are so much blessed to have you in our midst your excellency," said Isabelle Uwurukundo, a young Master of Ceremony her twenties before inviting a choir of adolescents to lead the audience in National Anthem.
Muhimpundu, the vice president of Rwandan community in Bonn who grew in Germany
"We are more than 3500 Rwandans gathered here. And this is home. We are humbled to have you in our midst."
The children, in their Kinyarwanda that they hardly learnt, they welcomed the president with a poem that reviews the country development. They said that Kagame is in the center of Rwanda's steady development which had made it a county that everyone desires to visit.
"I am very curious to visit that Rwanda. I think it is a paradise on earth," one of them said.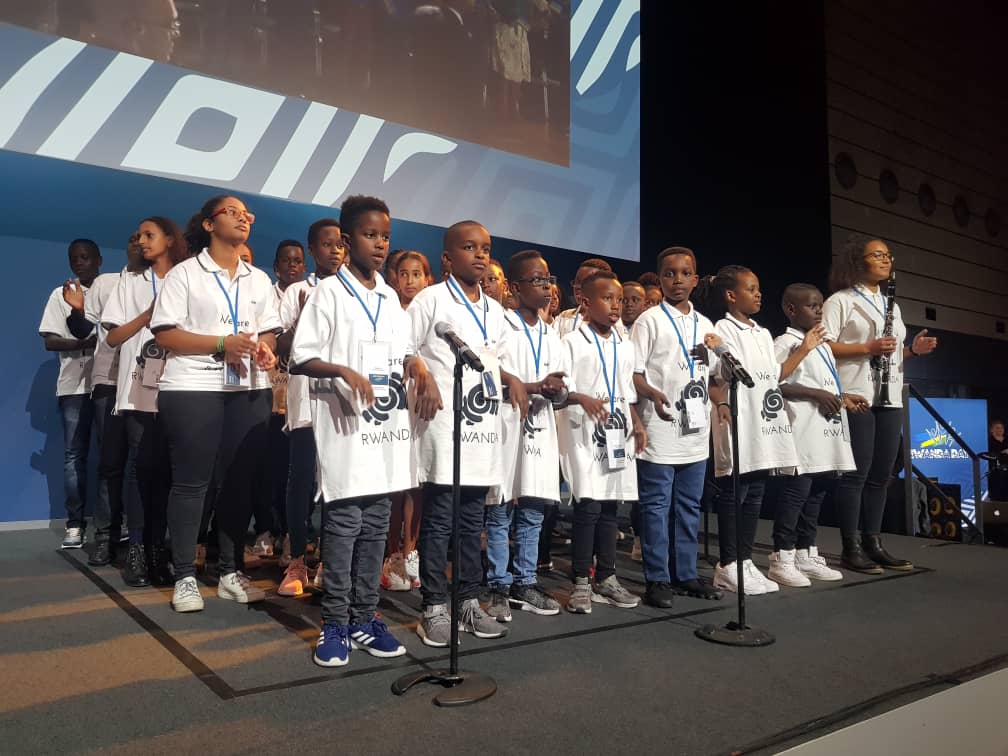 Apparently, except the renowned artistes who traveled from home country, the Rwanda Diaspora in Bonn did not want to impress by inviting renowned artistes. They formed a cultural troop to show their guests that they mind about the Rwandan culture and they have love and passion for it.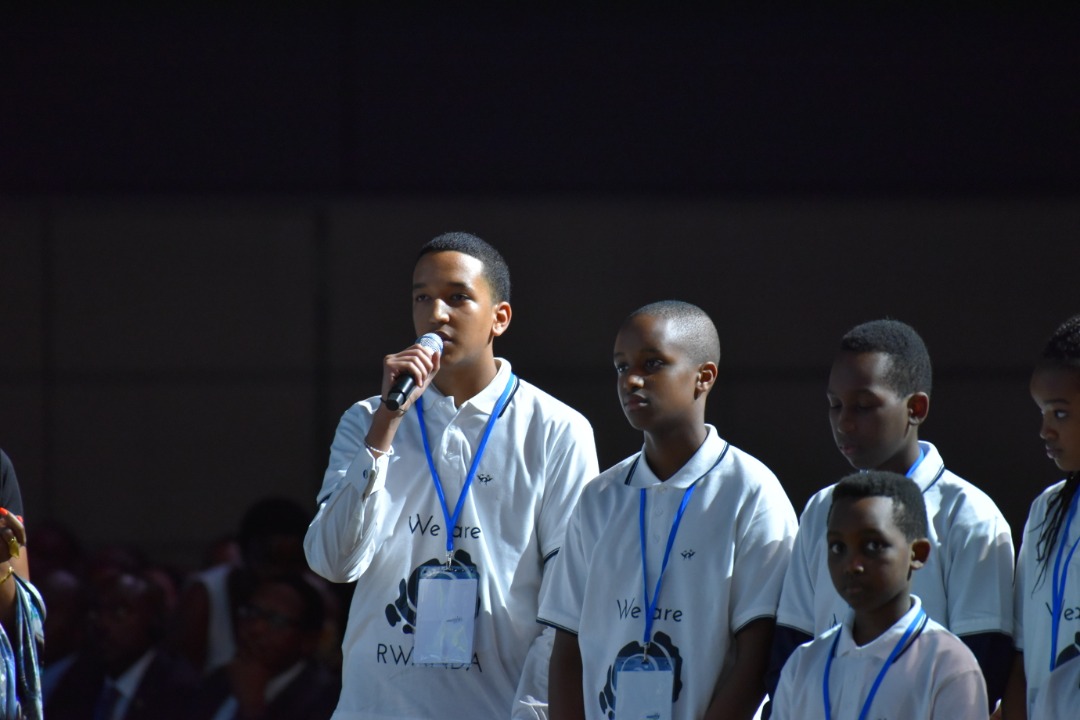 Igor Cesar, Rwanda's Ambassador to Rwanda told the President that they were honored to receive him, an event that he said, they have been eagerly waiting for.
"We were excited, but also a bit afraid; you know receiving a guest like you, your excellency, we cannot take it for granted," he said.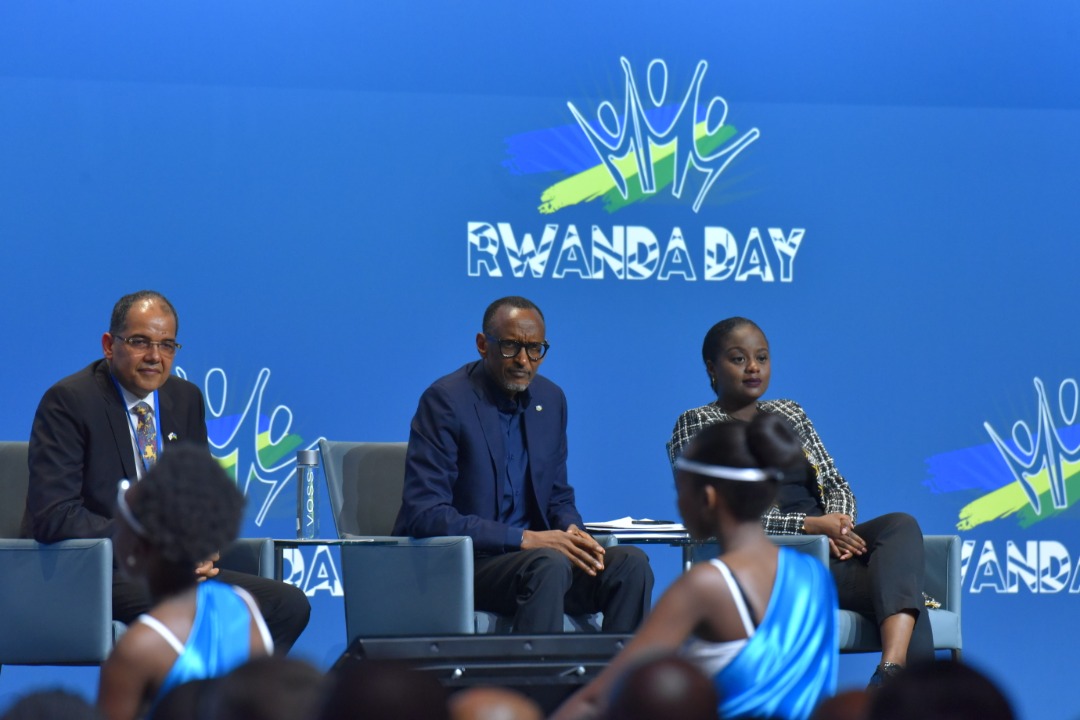 Cesar said "I don't want to interfere with your speech because like every Rwandan, I also want to hear from you," he said while inviting the president to take the floor,