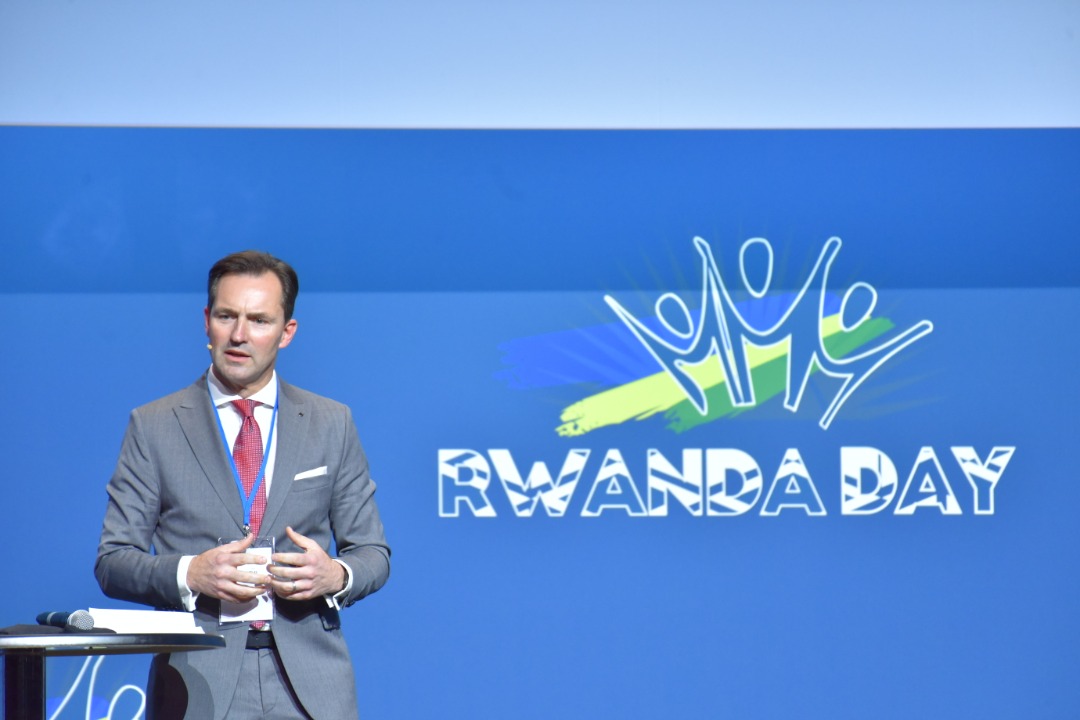 Thomas Schafer, Managing Director of Volkswagen South Africa has explained that their choice to built an assembly plant in Rwanda was a legitimate move.
Speaking at Rwanda Day at Bonn on Saturday, Schafer explained the history of Volkswagen in Africa and how he had a fruitful conversation with Rwanda's Ambassdor to South Africa Vincent Karega before deciding to build an assembly plant in Rwanda.
He said; "Rwanda has a political will to graduate from second hand to brand new."
He also said  that Rwanda has a unique approach of working together and so far, he said, the two years after they started are full of a great experience. His example was the VW Move which introduced mobility solution in Rwanda.
"We want to work with Rwanda because it is a country that promote the spirit of working together," he said.
This session also included Soraya Hakuziyaremye, Minister of trade and Industry who challenged the audience to promote Made in Rwanda.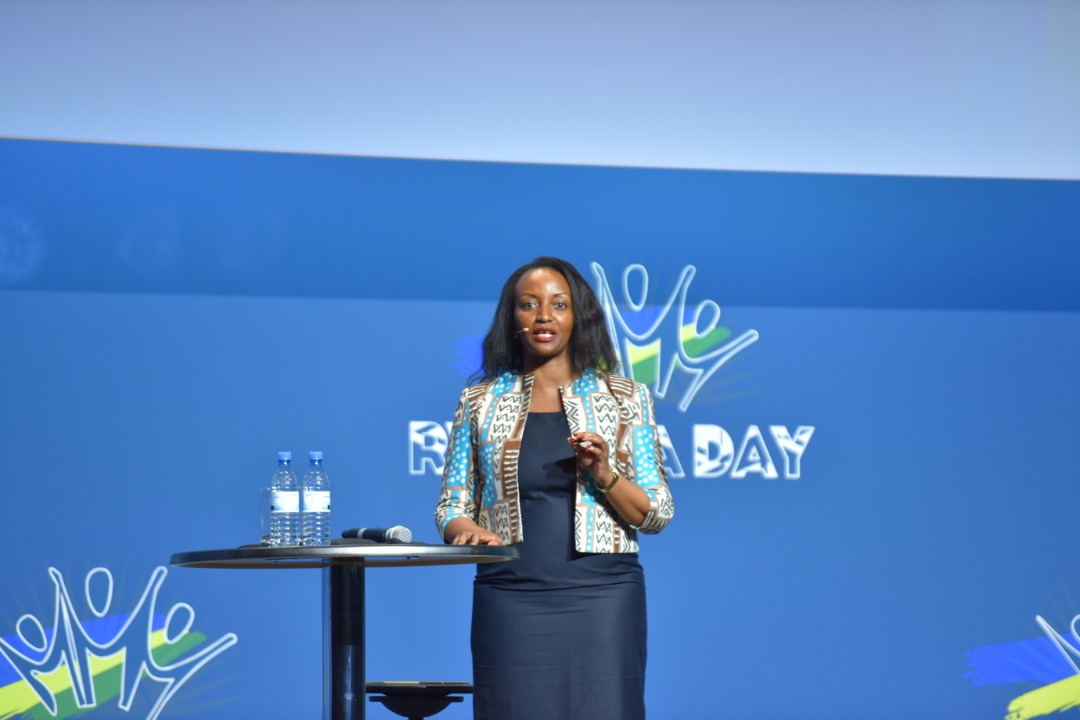 Made in Rwanda campaign was reinforced since 2015 and ever since, has grown by 15% and the diaspora can be part of it.
"Do not think that we are talking about garments. We also have a car assembling plant. We are also giving incentives to the manufacturers, we are bringing talents to make a strong ecosystem," she said.
"We need you diaspora and don't worry too much about money. bring your innovation, your commitments and Rwanda will spare no efforts to support your innovation," Soraya said.
In her part, Urujenni Bakuramutsa Permanent Secretary, in the Ministry of Foreign Affairs, said that Rwanda is fitting in the global agenda where it actively participated in African Continental Free Trade Area(AfCTA) and is the next host of the Commonwealth Heads of Government Meeting 2020(CHOGM)
Urujeni also congratulated the diaspora for a contribution of $258 million of remittances in 2018 adding however, that more needs to be done.
She told them to be aware of the existence of fake news and always connect with the country's embassies abroad for reliable information.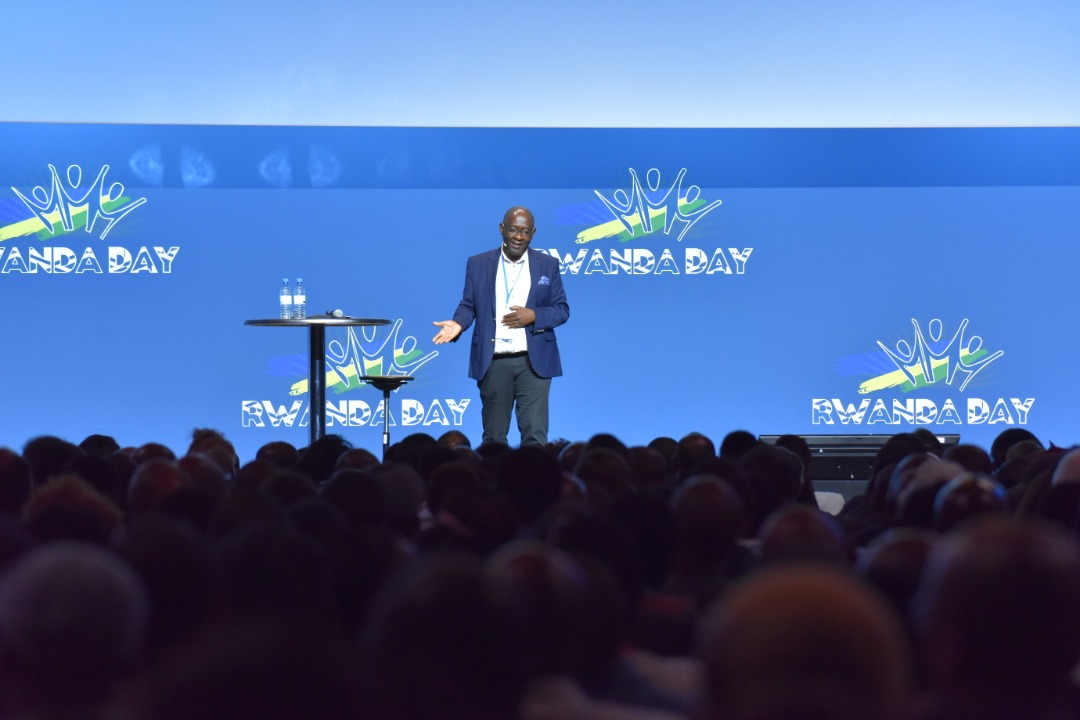 Veteran Lawyer Alain Mukurarinda, former spokesperson of the National Prosecution Authority spoke about accountability in Rwanda and the role he is playing as a lawyer in diaspora.
"We know that diaspora people come to Rwanda on two occasions including Christmas and when you come, you do your best to solve all legal matters back home," he said.
"But when you leave it to a lawyer to follow it up, they just forget about it."
To solve the problem, he said he has now started a cabinet to follow up on cases of diaspora people which he can achieve without necessarily having them return to Rwanda.
"By the way, did you know that it is possible to withdraw someone from a list of Genocide suspects in accordance to Rwandan laws? I have so far removed three person from this list in just a couple of months," Alain Mukurarinda said after narrating his story on how he resigned from his position of National prosecutor to follow his family in The Netherlands where his wife was appointed by Heineken.