Rwanda's Coffee growers will not enjoy an increment this season, unless otherwise.
The National Agriculture Export Development Board (NAEB) has maintained the price of coffee cherries to Rwf 190 per kilogram.
"After realizing that coffee is reaching harvest term in several parts of the country, the National Agriculture Export Development Board (NAEB) has maintained the minimum price to Rwf 190 per kilogram of coffee cherries," a communiqué from NAE reads.
The communique intends to prevent price speculations among coffee dealers.
"Regulations are always applied following the consent of concerned parties; NAEB, farmers representatives and coffee washing station owners," Pie Ntwari, the NAEB communication specialist told KT Press.
Coffee dealers believe that the price being maintained is good news for farmers, since it encourages them in season B where, normally, coffee is not the best quality compared to season A.
"Normally, October – November which is season B does not produce the best coffees because their flowering is affected by sun and does not allow application of pesticides," Jean Nepomuscene Habyarimana, President of Muhondo coffee in Gakenke district told KT Press.
The prices, he said, is always set after consultation of all coffee dealers, including coffee washing station as far as he is concerned.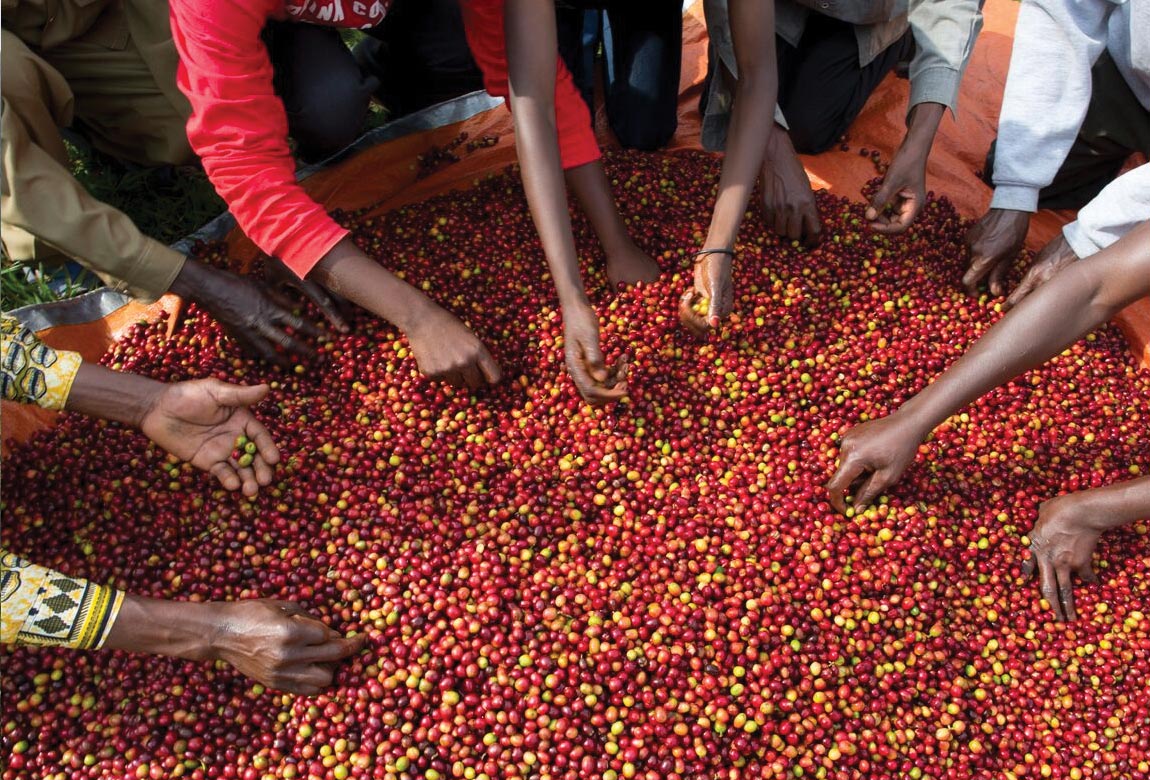 However, Habyarimana believes that the next harvest season from February to August could possibly see an increment in price.
Habyarimana whose coffee company owns a coffee washing station which scoops the cup of excellence in 2014 owns 14 hectares of coffee, and is still extending.
The company also gets huge supplies from coffee growing cooperatives in the area.
He believes that Rwanda coffee has enjoyed a wide platform of marketing with the establishment of Ali Baba's Electronic World Trade Platform (eWTP) Africa hub in Rwanda.
"We are selling to the world; the Netherlands, China among other clients are now looking for Rwanda coffee. We are taking this advantage to enlarge our coffee plantation," he said.
Meanwhile, from 28th to 31st October 2019, on its 18th time, Rwanda is participating in the African Fine Coffee Conference and Exhibition.
The conference and exhibition features series of events organized by the African Fine Coffee Association (AFCA) every year since 2002 to gather coffee stakeholders from across the globe, especially Africa, to communicate stories behind their coffees, address challenges that hinder the sector and explore available opportunities to expand the coffee markets.
In February 2019 Rwanda hosted the major AFCA Conference and Exhibition. One of the resolutions taken from this event was to promote domestic consumption. It is against this point that this year, AFCA has convened its first African Specialty Coffee Expo in Zanzibar, Tanzania under the theme 'Domestic consumption in Africa and AFCA barista retreat.'
"It is an ideal platform for National Agricultural Export Development Board (NAEB) to take the national coffee brand to another level. Three coffee exporters and one official from NAEB have attended this event to exhibit the Rwandan Specialty Coffee," NAEB official writes.